Roaring flames, glowing coals and piping hot metal tongs – these things are no longer limited to the domain of weekend campers or the token guy manning backyard barbeques on hot summer days. Increasingly, we're seeing classically-trained chefs in city restaurants incorporating the age-old technique of cooking over blazing fire into their repertoires – and it seems like a trend that isn't going to be extinguished any time soon.
Casual eateries boasting rustic wood fire ovens are now commonplace around Australia as are high-end establishments providing their own spin on wood-fired cuisine – think Sanctuary Cove's Fireplace Restaurant who specialise in provincial-style wood-fired cuisine with dishes such as fire-roasted fish with prawn roulade and wagyu rump steaks grilled on a bed of fiery coals.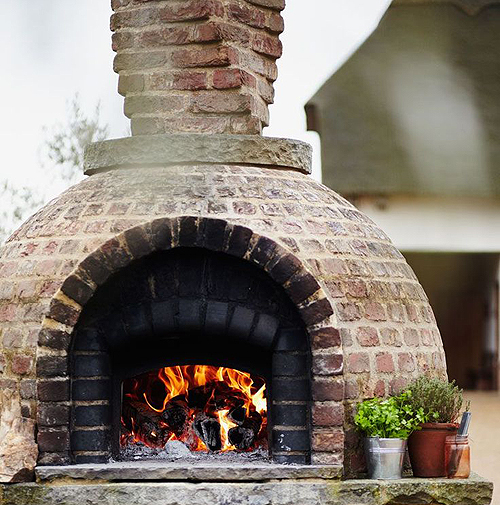 Meanwhile, Perth-raised chef David Pynt has ignited fervour in the Singapore dining scene with his gourmet wood fire barbeque restaurant Burnt Ends, cheekily named after the flavourful pieces of darken meat from the pointy half of a barbequed brisket. Closer to home, Chef Lennox Hastie (formerly of Spain's Etxebarri) has recently launched Firedoor in Surry Hills where the menu focuses on using wood, coal and fire to enhance the natural characteristics of every ingredient used for each dish. Given that bookings at Firedoor are said to be harder to come by than a scorching heatwave in winter, it looks like we just can't get enough of fired up food.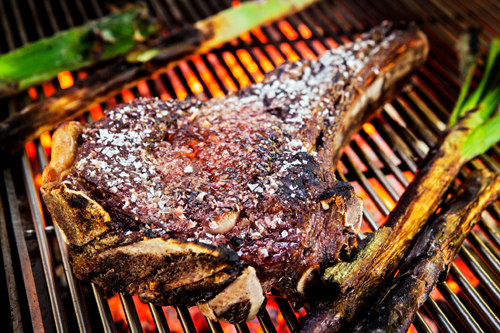 So, why is fire cooking creating proverbial fireworks in restaurant kitchens all over? Firstly, this cooking technique allows chefs to keep things simple in the kitchen by doing away with pricey equipment and complicated gadgetry to create dishes filled with a greater depth of flavour that is hard to achieve using mainstream cooking methods such as pan-frying, grilling or even oven-roasting. The method allows dishes to develop deep smoky flavours and woody aromas, with the ingredients' natural flavours shining through. Secondly, the soaring hot temperatures mean that chefs can sear meat more quickly and efficiently than if they had used a pan on a gas stove.
Even humble vegetables are given new life after a stint through fire and smoke; the likes of cabbage leaves and cauliflower heads are given a crisp veil of texture and smokiness, making them side dishes worth splurging on. Moreover, naturally earthy vegetables such as mushrooms equally benefit with an added flavour boost by spending time amongst naked flames.
Wood fire cooking, however, it isn't easy to master. For one thing, it's very difficult to control the heat – unlike stovetop cooking, there is no dial that you can turn up or down to adjust the temperature. Other variables also affect the way in which a dish will taste – for example, how successful your mesquite wood fired baby back ribs will turn out may depend on the air temperature, humidity, how moist or dry the wood is, or a combination of all those factors.
The beauty about wood fire cooking, though, is that there will always be new ways to experiment with the method and new flavour combinations to discover. Ultimately, this trend is likely to see more creative dishes being presented to diners with appetites to burn – and that can only be a good thing.