While Shiraz, Cabernet and Chardonnay will likely be long atop the vine in terms of total Australian production, a slew of alternatives are emerging and creating a real buzz in the wine industry.
Written for AGFG by Matt Wallace (Reviewer and Buyer for Premium Wines Direct)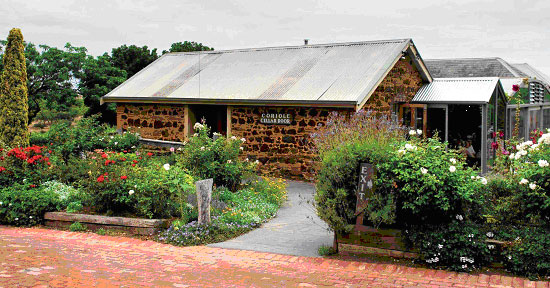 Many alternative grape varieties are receiving critical acclaim and public acceptance. Australian winemakers have taken to the new with such vigour that since 2001 there has been a dedicated alternative varieties show based in Mildura. Varieties including Viognier, Pinot Gris, Sangiovese, Arneis, Barbera, Nebbiolo, Garganega, Kerner, Saperavi, Petit Manseng, Tannat, Schonburger, Cortese, Lagrein, Albariño, Fiano and Tempranillo have all found a place in the Australian wine scene. The best of these offer complex and different flavour profiles, backed by passionate winemakers and consumers who are embracing the new with increasing confidence.
A couple of the brightest stars in this vinous firmament come from the Gemtree and Coriole vineyards in McLarenVale. Gemtree have produced two stunning Albariños to date, Coriole two good and two superb Fianos. Gemtree is a relatively recent entrant into the world of winemaking, with a history dating back to just 1998. They are however third generation vignerons with a passion for innovation, a great track record of environmental responsibility and an ability to regularly turn out exciting and fruit intense wines.
Mike and Melissa Brown (the winemaking and vineyard duo at Gemtree) fell in love with Spanish varieties on a European research trip in 2000 and developed this love over the course of a couple of years, during which they worked two vintages. After taking some time off, they revisited Spain, and particularly Rioja, which is much lauded for its tempranillo. They also went to Galicia, a northwestern coastal town which specializes in the fragrant white variety, Albariño. There they spent invaluable time with Alistair Campbell – a New Zealander who makes Albariño in both the traditional style and the new world way. Mike loved the traditional style which features great acid and sports the unusual but alluring combination of a flinty texture with fantastic mouth feel.
Mike and Melissa were both so passionate about Albariño that Gemtree dedicated some of their most valuable land for plantings and elected to farm it biodynamically. You know Gemtree are passionate about the variety when they calmly recount heading a 35 year old cabernet vineyard to make way for Albariño. Happily the proof is in the product, as the following tasting note attests – 'a complex, red drinker's white, solid, textural, apple pie made with granny smith apples, pear, shortbread, long, intense, unique; intense as top flight Polish Hill Riesling but with the floral aromatics of good Pinot Gris. If Pinot Gris is the accountant in the family, Albariño is the rockstar!'
Mike returned in 2007 to assess the 2006 wines and to get hands-on with the harvesting and making of the new vintage. This experience confirmed for Mike the importance of picking early and holding the skins and juice together. Allowing skin contact is very unusual when making aromatic whites, as it typically encourages production of excessive phenolics which can be quite bitter. Wine phenols are grape skin and seed or oak derived compounds. In red wines, when balanced, phenols' antioxidant characters aid ageing and they also provide a pleasant astringency. In more delicate aromatic whites however, skin contact and the phenol concentration which results will typically dull fruit and aromas and decrease longevity. No such drawbacks with Albariño – so long as the fruit is picked crisp and just short of ripe, skin contact and lees ageing adds and/or complexes, providing shortbread characters which compliment the pre existing granny smith apple aspect magnificently, giving a wonderful textural character to the wine, and generating a robustness which in no way overshadows the wines elegance.
So, take a spin in the Beemer, and head to Gemtree's cellar door on Main Road McLaren Vale and enjoy a tutored tasting, regional cheeses and a beautiful vineyard setting which rolls toward the feminine curves of the Willunga escarpment. The cellar door also features the highly regarded Salopian Inn whose excellent food can be enjoyed with a glass of Albariño or indeed any of Gemtree's other lovely wines. While you are there you might be tempted to try their complex and spicy Tempranillo, or the fruit driven and intense 'Uncut' Shiraz. Coriole has been experimenting with alternative varieties since the mid 80s when they introduced Sangiovese to their vineyards in McLaren Vale. Now 23 years later the variety is fairly widely planted around Australia, though certainly not in quantities which would make it mainstream.
Coriole has experimented with plenty of other Italian varieties, citing their 'food friendliness' as a major incentive for doing so. The most recent cultivar they have commercially released is a Fiano, which originates from Avellino in southwestern Italy. The first couple of releases produced a good drop and involved a lot of winemaking experimentation. The third release, from 2007 saw a settling of winemaking approach, with fruit pressed straight into stainless steel where the juice was fermented slow and cool. The resulting wine is fantastic, showing lime and lemon zest, green apple crunchiness, pear and a hint of white blossom. It's boldly structured for an aromatic white, but in no way coarse or inelegant. It also pairs beautifully with food, particularly the lovely platters Coriole offer during weekday lunches.
It's definitely worth a trip to the cellar door to for a tasting of the Fiano or Sangiovese, with a platter of goodies and view of the undulating Fleurieu in front of you.