Are your favourite Winter go-to cakes just a little too heavy to serve on warmer days? Not to worry, we have compiled a collection of our favourite Summer cakes that are great for sharing over coffee, serving at barbecues and wrapping up for picnics! Check out our summer inspired line-up below.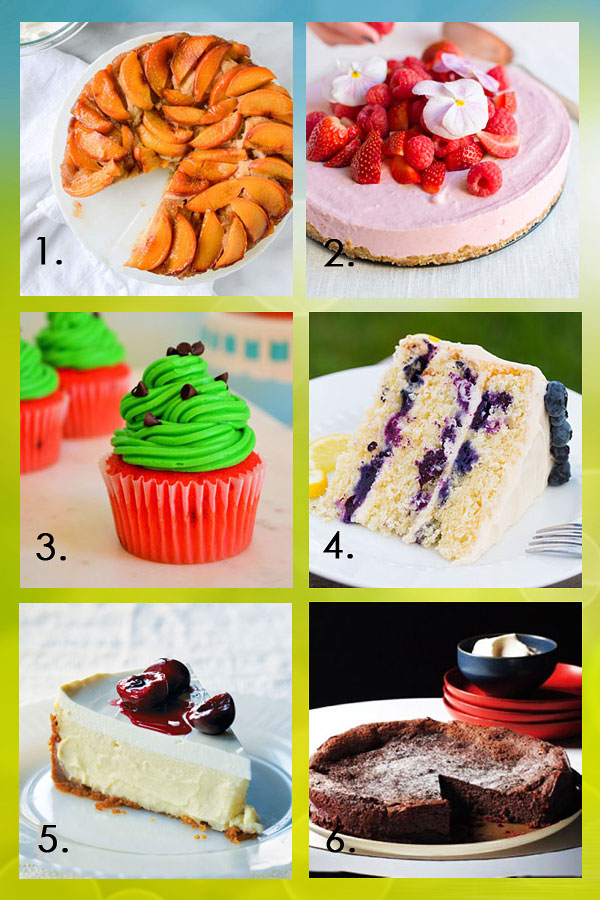 Stone fruits are in season, and a slice of this cake goes perfectly with a coffee for those impromptu visits to friends' houses on the way to the beach.
Once summer hits, we're screaming for ice-cream! Big juicy strawberries are also growing in abundance, so combine the two and create this cool and creamy strawberry ice-cream cake.
Though not actually made out of watermelon, and not strictly a cake either, we couldn't pass up the opportunity to share these adorable little cupcakes with you. Sit these pretty treats on the table as a dessert to your summer barbecue spreads and you can rest assured there won't be any leftovers.
Zesty citrus, a light and fluffy cake, creamy white chocolate icing and a fresh berry burst would have to be impossible to deny. Try out this beautiful looking cake for a special summer birthday delight.
Cherries are ripe for the picking through the summer season, so best make use of them with this creamy cheesecake. The added zest will put a zing into your Summer baking.
Because maintaining that beach ready body is hard enough without the added stress of denying yourself a slice of decadent chocolate cake. Meet halfway with this slightly less detrimental-to-your-waist flourless chocolate cake.
Compiled by Julie Johnson.