By Leigh O'Connor, Editor.
With Mother Nature as her greatest culinary influence, Chef Nicola Palmer warns when you try to outsmart her you better watch out for the bitch slap!
Born in Papua New Guinea, this whiz now heads the kitchen at the
Watervale Hotel
on Main North Road in Watervale, where you can taste nature on the plate in lovingly restored surroundings, ideal for sharing a family occasion, date night or Sunday session in the sunny beer garden.
Growing up in the vineyards and kitchen of Skillogalee Winery in the Clare Valley owned by her parents for 32 years, Nicola first trained as a jeweller with no intention of cooking. She was called home to run the restaurant in her late 20s and decided to train as a Chef, eventually taking over the reins when their Chef left without notice.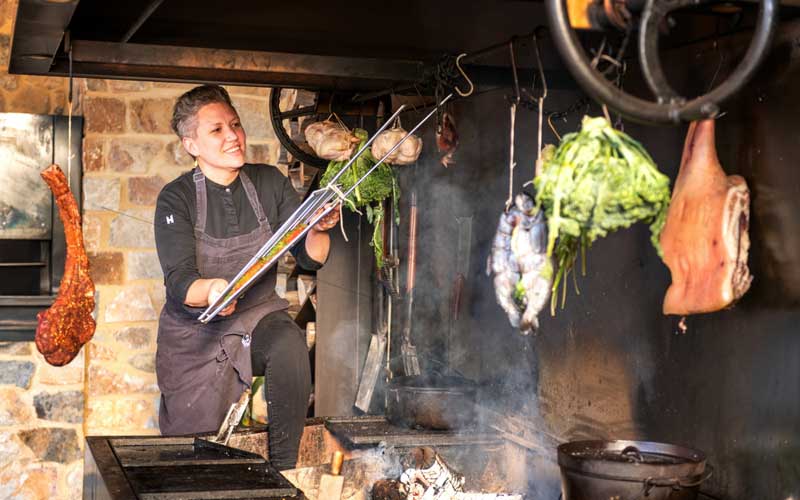 "I have always been guided by the produce itself and taken inspiration from all over the world for recipes and dishes," she tells AGFG. "Since moving to Watervale with my husband in 2018, I have overseen the parallel development of the organic and biodynamic Penobscot Farm (our home), the Watervale Hotel restaurant and more recently the general store and providore.
"I am the creative licensee of the businesses and have directed all of the interior and exterior design, the renovations and created the menus. I have also overseen the front-of-house service to ensure the overall experience is simply amazing."
From early on, Nicola has always wanted to design beautiful, sensual things and has discovered cooking as a special way of doing this from making the plates look stunning with flower petal garnishes to combining colour, form, textures and flavours on a dish.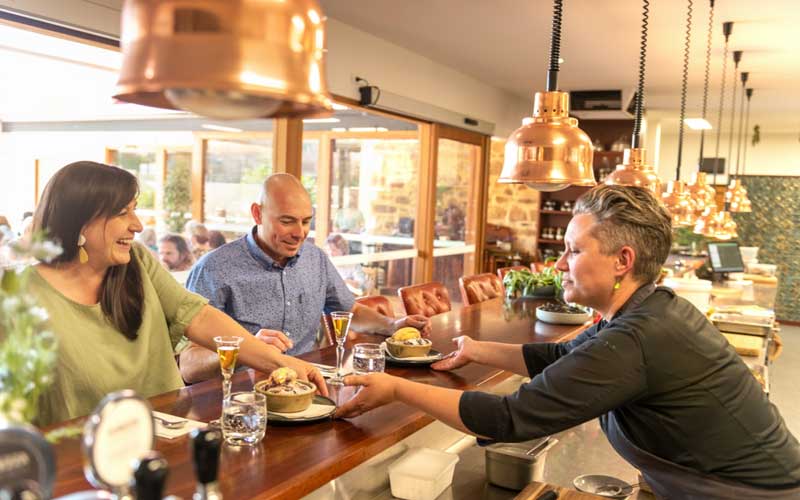 "You can activate all six senses with a dish – it needs to look, smell and taste gorgeous - but you can also activate sounds, textural sensations and feelings such as gratitude or excitement with food and the environment in which you serve it."
Nicola reveals she has been 'adopted' by Aunty Angelena, a Ngadjuri Elder who now lives with her daughter and grandsons in Nicola's pre-marriage Auburn home.
"We are learning so much from Angelena – we call this process of learning 'retrospective evolution', looking backwards to ancient wisdom for the inspiration to move forward."
What can you expect when dining at the Watervale? The premium experience is a Penobscot Farm tour followed by a six-course individually plated degustation dinner served at the Chef's Table in the kitchen.
"The tour educates guests on permaculture, organic and biodynamic farming, regenerative agriculture and indigenous land management. Visitors pick some of their dinner before going to the restaurant where they watch the Chef prepare their meal – seeing and understanding where the food comes from makes it all the more special," Nicola explains.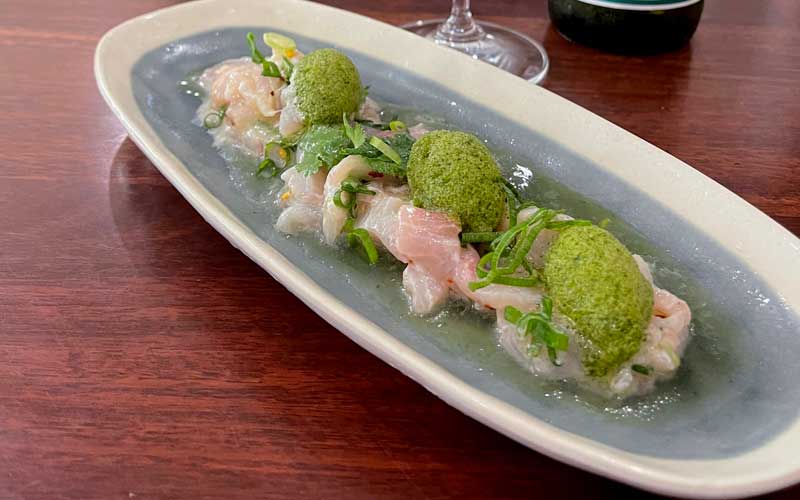 Sharing her recipe for
kingfish ceviche
, she never thought when designing the dish it would still be on the menu – but customers have refused to have it removed.
"I top the ceviche with a sorbet made from native river mint indigenous to our region and grown in our kitchen garden. The coolness of the sorbet offsets the little bit of chilli heat, while the mint works with the citrus to deliver amazing freshness – a perfect match to a Watervale Riesling."
So what is this Chef's go-to meal when she doesn't feel like cooking, this one might surprise you! Just give Nicola a piece of cheese on a slice of apple.