An exquisite taste of relaxation
The epitome of exquisite luxury, Noosa is one of Queensland's top holiday destinations for those wanting to relax by the beach, soak up the cosmopolitan atmosphere amidst fine wine and food and adventure in the outdoors. It's no surprise this gem is one of Queensland's most popular paradise escapes. A short two hour drive from Brisbane, Noosa lies along the strip of the Sunshine Coast and is comprised of Noosa Heads and Noosaville. A holiday destination for those in need of some relaxation and rejuvenation, Noosa's beaches are among some of the best in Australia, complimented with an abundance of day spas, waterfront dining and outdoor activities at your fingertips.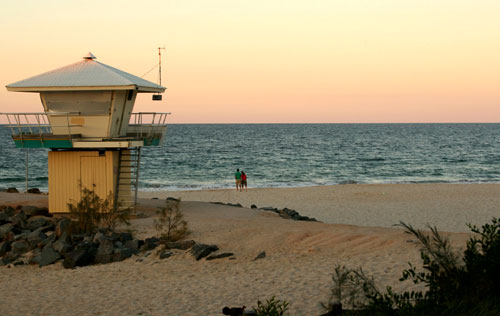 What are Noosa's main attractions?
Noosa's most popular beaches are that of Noosa Main Beach, Sunshine Beach and Alexandria Beach, with water activities such as jet skiing, kayaking on sailing available to keep you entertained at sea. Back on land, Noosa's diverse surrounds allows for a variety of activities to suit everybody. The parklands of Noosa River Everglades are ideal for a scenic bushwalk or for an unforgettable dining experience and head to Hastings Street, where a selection of fine restaurants awaits. Weekends at Noosa are best spent enjoying the sunshine, with markets set up in the town centre every Saturday.