Another year has passed, another year of change and evolution in Australia's dining scene. The results are as follows:
462 restaurants have been awarded AGFG Chef Hats in 2015.
In brief:
- Chef Hat Award Winning Restaurants in New South Wales (125)- Chef Hat Award Winning Restaurants in Victoria (117)- Chef Hat Award Winning Restaurants in Queensland (86)- Chef Hat Award Winning Restaurants in South Australia (53)- Chef Hat Award Winning Restaurants in Western Australia (41)- Chef Hat Award Winning Restaurants in Tasmania (23)- Chef Hat Award Winning Restaurants in Australian Capital Territory (12)- Chef Hat Award Winning Restaurants in Northern Territory (5)
See the list of all the award winning restaurants.
Economically 2014 has remained a tough year for restaurants with numerous establishments closing their doors; notably Guillaume at Bennelong (NSW), Tomislav (NSW), Foveaux (NSW), Jacksons (WA) and Dear Friends Restaurant (WA). However, there has been much improvement in the economic climate since 2013 and as chefs are masters of improvisation and going with the flow, they have adjusted, rebranded and reworked their restaurant concepts according to diner's spending and taste habits.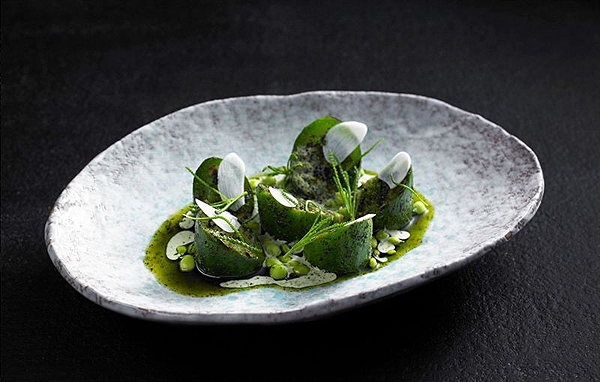 Photo - Attica, 4 chef hats.
So what were the trends of 2014?
Since the onset of the GFC there has been a significant shift away from fine dining with many chefs, capable of intricate award winning food, choosing instead to serve up crowd favourites that are at a more ground roots level.
There remains a continual swell in the 'casual dining scene.' Justin North is gastro pubbing it at Hotel Centennial, Neil Perry is fashioning burgers at The Burger Project and George Calombaris is continuing to expand his souvlaki empire with Jimmy Grants.
With an explosive year of food trucks, pop up restaurants, burgers, toasties, Korean, gastro pub, bar dining and paleo, Australians are dining out more but spending less. At the same time we are becoming more particular about our food and expect better quality for as little as $20.
Chefs have answered the call from Australian diners. The diversity of food styles has increased with many chefs creating a more relaxed casual offering. For the diners it means quality has increased with more affordable dining.
More sustainable, ecological and local methods of produce is being seen on menus, with restaurants like Brothl from Joost Bakker using unused bones and offal from other restaurants, James Parry from Sixpenny using produce from his own farm and newcomer Roy McVeigh from Dragoncello having his own herb garden at the back of his Surry Hills restaurant in Sydney.
We've had our say now it's over to you!
At the AGFG we acknowledge that reviews are truly subjective. What we consider exceptional you may consider average or even terrible, and just like that the food critic debate is born.
By opening up our site to your comments the whole process is more democratic, and open to debate. Supporters can reinforce positive assertions, and contenders can argue their estimations; after all, a 'well-thought-out' reader comment has proven to hold as much weight as an awarded Chefs Hat.