Have you ever been invited to a High Tea event but were not sure what to wear or even what happens at one?
High Tea is a light meal typically eaten between 3pm and 5pm, served with desserts, cakes and tea sandwiches. Also called afternoon tea, its origin is attributed to Anna Maria, 7th Duchess of Bedford, when she requested tea and light sandwiches lates in the afternoon to help tide over her hunger until dinner time.
She also invited her high society friends to join her and the concept became popular among the elite who loved entertaining guests in their drawing rooms. Eventually the practice caught on among the working class as a post-lunch energy boost to keep them full until the end of the work day while supper was being prepared.
Today, High Tea is a highly-favoured theme for birthdays, anniversaries, baby showers, christenings and much more – dining at this hour allows you to take things at a leisurely pace, maximising the joys of socialising over the pleasure of food.
All around Australia, every weekend you can discover a High Tea event to salivate over, here are five of our faves:
Connect with guests, locals and visitors as you raise a glass to the past at
The Daintree Bar
on Avenue of Palms in Port Douglas. Nestled in the heart of Sheraton Grand Mirage Resort, this spacious bar and tapas venue celebrates the memory of the first cane cutters arriving in the region more than 100 years ago, long before tourism arrived.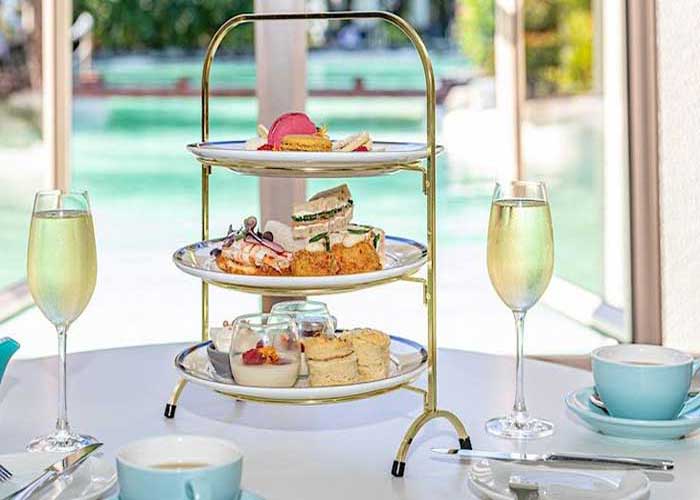 The long-standing tradition of high tea comes alive in FNQ with an afternoon tête-à-tête amidst a delectable selection of sandwiches and sweet treats served with cold bubbles and hot tea every Friday from 2pm to 4pm.
Set inside a charming heritage Queenslander on Limestone Street sits
The Cottage Restaurant
, an Ipswich establishment for delectable cuisine in distinctive surrounds. Once a home, converted bedrooms now serve as thoughtfully appointed dining spaces giving a touch of seclusion warmed by fireplaces, with extra room available out on a verandah, enjoyed best at dusk.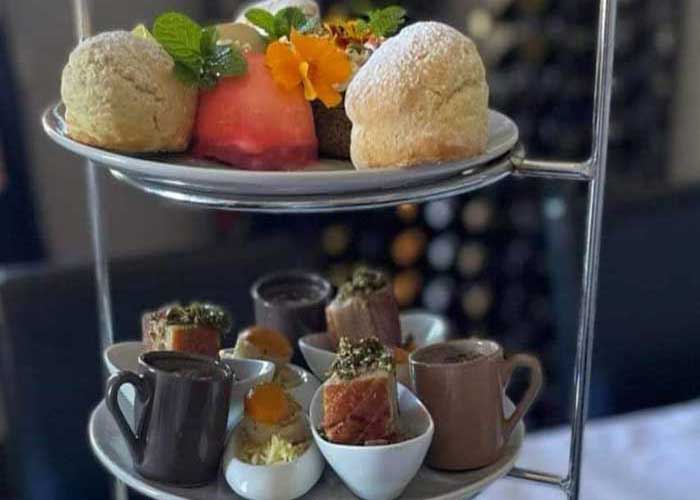 Book a High Tea event and treat family and friends with freshly baked scones, jam and cream, banana bread, sandwiches like smoked salmon, watercress and crème fraiche, along with hot offerings such as seared scallops and pork belly.
Why not combine the Race that Stops the Nation with a spectacular Melbourne Cup High Tea at
Bacchus
in South Bank. This lavish Brisbane dining destination presents a sensory feast of sparkling chandeliers, rich furnishings, eclectic music and innovative European fare, while you indulge in a cocktail and direct your gaze to the languid pool or open kitchen.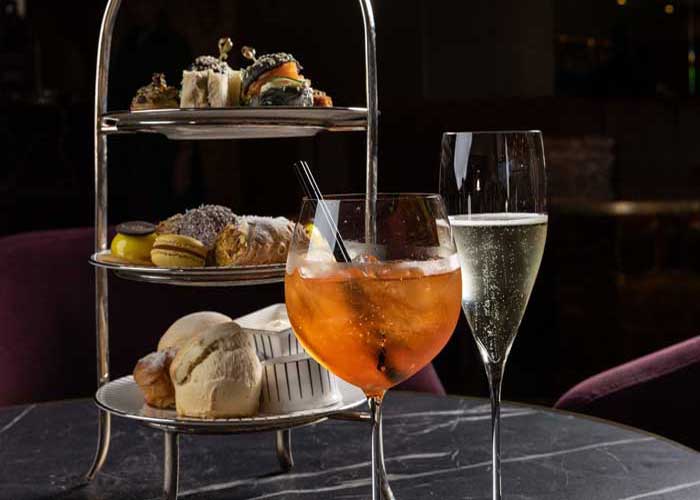 Get in early to book your spot for Tuesday, November 7 and indulge in a glass of sparkling on arrival, along with the bespoke High Tea menu, an afternoon of giveaways, sweeps and live action from Flemington Racecourse.
Cataract on Paterson
brings a unique and modern dining experience to Launceston's city fringe. This restaurant oozes sophistication via a blend of classic interiors with a modern twist, making it an ideal place to unwind on a Friday night, or indulge in a Sunday High Tea experience sure to impress.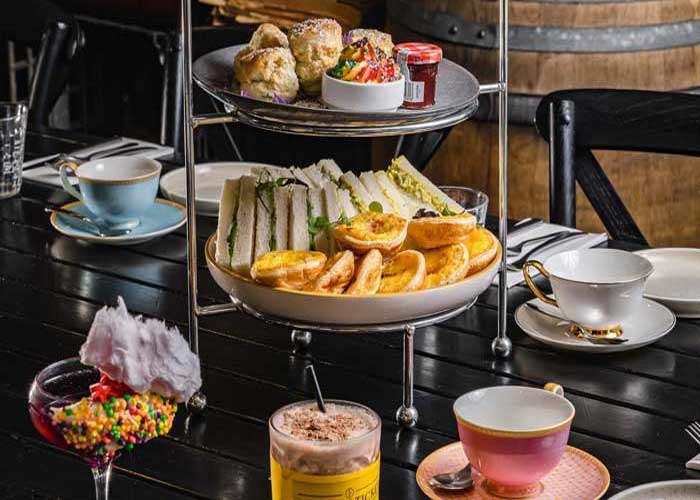 From scones, jam and cream to mini quiche, delicate sandwiches and delectable sweet treats you won't be disappointed; or perhaps visit for an evening meal from a menu showcasing fresh Tasmanian produce such as grass-fed beef and local seafood.
Circa 1880, the charms of historic venue,
The Riverview Hotel & Dining
on Birchgrove Road in Balmain remain, frequented by locals in search of icy beverages and sumptuous cuisine. Split into varying spaces, The Riverview offers a casual bistro setting on ground level for after-work drinks and tasty bar snacks, while a second story embraces a refined ambience for family and friends to dine at leisure, surrounded by elegant décor in Birchgrove restaurant.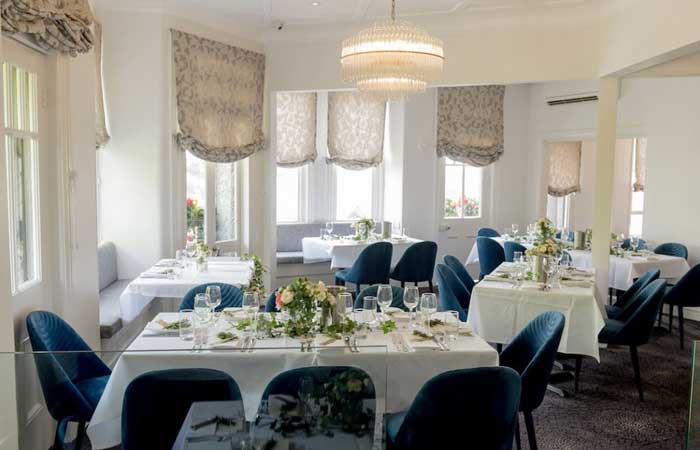 What better place to embrace the High Tea tradition? Plan a girls' Saturday afternoon with a glass of French Champagne or cocktail on arrival, followed by savoury asparagus and Parmesan quiche and smoked chicken sandwiches; sweet treats include chocolate and caramel éclairs.