By Hannah Yaworsky.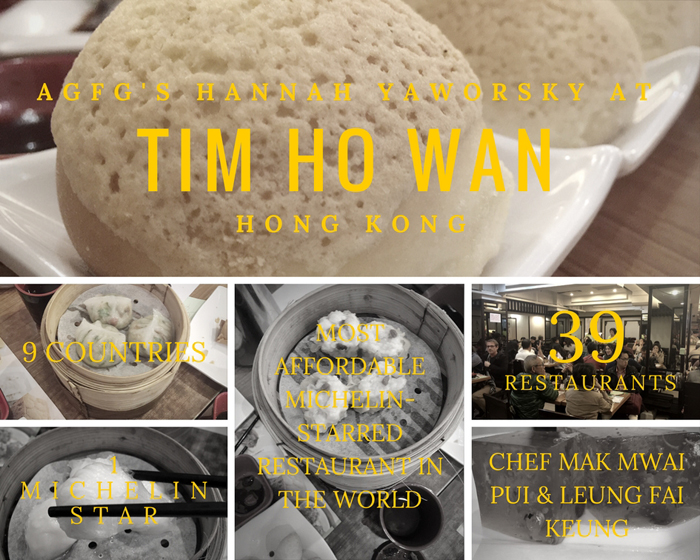 Often what springs to mind when you think of a Michelin-starred restaurant is exquisite cutlery, fine wine, attentive staff, degustation menus and of course, food that is deemed worthy of a star. Tim Ho Wan ticks only one of these boxes . . . food deemed worthy of a star.
Walking through the haphazard concrete streets of Sham Shui Po, we pulled out our iPhone to assist us in reaching our destination. Siri was doing a reasonable job of pronouncing all of the Cantonese street names, struggling however when we turned onto the street in which Tim Ho Wan is situated; Fuk Wing St.
Unlike any other Michelin-starred restaurant, you are not greeted gracefully by staff waiting and willing to serve you. Here you must fend for yourself. Customers are expected to fight their way to the front of the queue, call out how many people are in their group and eventually be handed a ticket. It almost feels like the scene of a stock market movie where floor traders are given their moment of attention purely due to the force and undeniable efforts of gesticulation.
Upon entering Tim Ho Wan, you are instantly immersed in a sensory melting pot. Decibels increase rapidly, the temperature rises and the vast array of smells hit, preparing you for what is soon to come. We are seated next to two diners and being so busy, we are practically shoulder-to-shoulder. Within minutes of filling out our order form our table was overflowing with spring rolls, vermicelli, dumplings and one of the best chilli sauces I have ever tasted.
The show stopper of the meal, as many Tim Ho Wan fans would agree, were the BBQ Pork Buns (Char Siu Bao). This dish is a staple found in many Cantonese restaurants, however Chef Mak Mwai Pui steers away from the norm ever so slightly with a number of simple, yet genius alterations. Unlike traditional Char Siu Bao which are steamed, at Tim Ho Wan they are baked. What really takes these to the next level however, is the glaze of egg, butter and sugar that sits atop these buns like a golden crown, adding an unexpected sweetness and satisfying crunch with every bite.
'Don't judge a book by its cover' is certainly a phrase that comes to mind when the Vermicelli served with beef is placed in front of you - a slug like dim sum. I was glad however, that the smell of these delicious morsels quickly clouded my moment of hesitation! These vermicelli were so thin and delicate they fell apart the moment they left the chopstick and hit my tongue. I would recommend being very comfortable with your fellow diners, unless you are a chopstick guru, this will no doubt be one of your least graceful dining moments.
If reading this article has sparked your interest to try Chef Mak's renowned array of famous dim sum you are in luck, as Chef Mak's empire of Tim Ho Wan Restaurants have spread from his humble shop in Hong Kong to Thailand, Singapore, The Philippines, Vietnam, New York and of course, Australia.