Spring 2012 Review
It's All in Your Head
If you're a Melbournite who's come and gone from Camberwell and can't quite find a coffee to match the one you had at CoffeeHead, well it's all in your head - you live in Melbourne, afterall. Or maybe not....
Melbourne is known as the coffee mecca of Australia and a natural site for self-confessed coffee head/entrepreneur Paul Mathis to launch this fave beverage brain wave.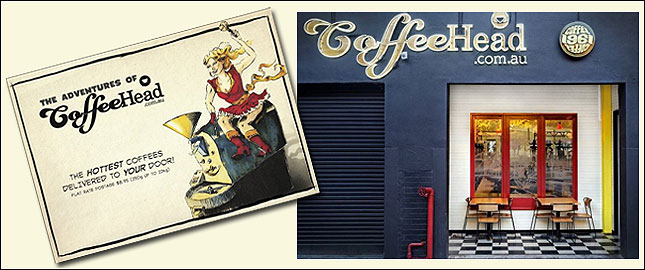 CoffeeHead
8–10 Railway Parade, Camberwell
(03) 9831 1400
Hours
Mon to Fri 7 am–5pm
Sat & Sun 8am-4pm
A wide, white industrial warehouse with a clean black and white check artsy vibe and atmospheric coffee aroma, up to six special blends being served at one time, CoffeeHead has hit the nail on the head.
"Our house blend is a unique combination of sweet and strong. Vibrant stonefruit flavours
with hints of citrus and chocolate. Rich and satisfying it's sweet in milk and fruity as a black coffee."
-Alan Chan, Head Coffee Roaster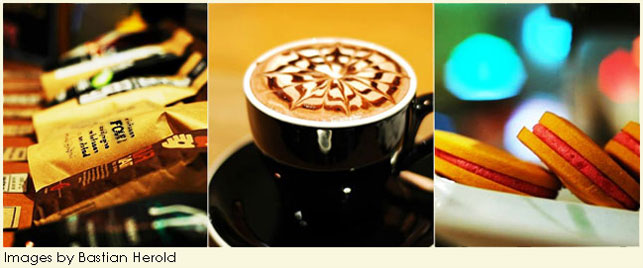 CoffeeHead roasts their own and offers an array of distinctive Aussie blend espressos by day. They'll also tease you with tea, and tickle your tastebuds with food by their chef, David Airoldi, portioning out dishes with Spanish hints and Mexican twists - sweets in abudance also await you.
FYI Their mini wagyu burger is wildly popular and already available for first bites at breakfast time.
Buy the best bean based goods from all over Australia, and stop by their long wooden bar to sample a few coffees from Josh O'Donnell, their friendly venue manager who lives by the lighthearted philosophy, "Good conversation is as stimulating as black coffee, or almost."
FACT Even Melbournites may be unable to match CoffeeHead tastes.
Not only because they blend their own. Not only because they're serving social binding beans from all over the country. But because coffee is brewed, sold and consumed all on one premises. Therein lies the CoffeeHead genius.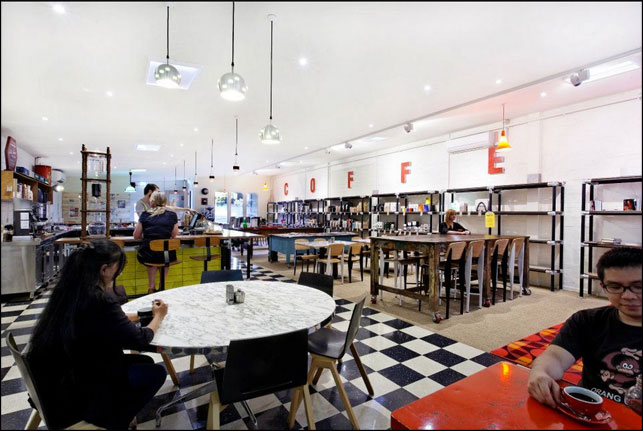 If you can't get a decent cup of coffee, wherever you are in this sprawling nation of ours, these days it really is all in your head.
CoffeeHead has been around since Christmastime 2011 and though you may not be able to get to know the friendly staff firsthand over second and third cups, they do deliver.
Caffeine deprived epicureans rejoice, CoffeeHead has an online store so you can hold a choice cup o' magic in the comforts of your own home.
But if you are driving east of Melbourne CBD, CoffeeHouse has its caffeinated wits about it and conversation there is strong and lively, akin to the coffee.