Australia's Culinary Heartland
To successfully achieve the prestigious title as Australia's culinary food city is a hard task to stake claim to. Not only are there no official guidelines or criteria, but it's a difficult decision to ask any hungry and self professed food tragic which city boasts the best food, given a certain level of bias towards their own childhood city.
Being born and raised in Melbourne with a serious chip on my shoulder towards anything that reaches outside of our state, I would gladly put down my fork and knife and argue contentedly with any critic, food blogger or bystander in the line of a coffee shop that Melbourne is in fact the food city of Australia.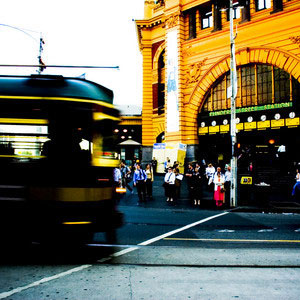 Defining Melbourne, a Matter of Taste
Although Sydney has long been seen as our nation's culinary capital, its southern neighbour has arguably gained enough industry recognition to claim the esteemed title. The ability for Melbourne to finally step outside its rivalling cities' shadow is in part due to the food movement and consumer demands for new menus and a fresh spin on good eats in their own locale.
Organic, local and 100 mile diets have seen smaller and quick fix restaurants shut down whilst the demands of Gen X has enlisted high end restaurants to follow in the trends and outsource better produce for the consistent flow of customers during hard economic times.
Melbourne's ability to adapt to these changes at a surprisingly fast pace, to meet new trends before other bordering cities, and provide the public with the latest innovative food, is what makes the "Garden State" our nation's food hub.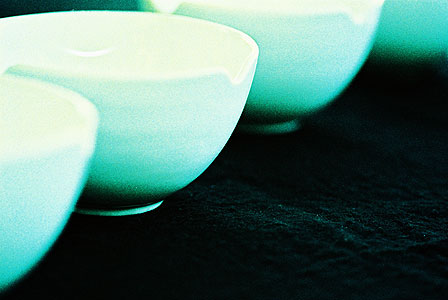 Home to Australian Rules Football, Melbourne has long been regarded as a diverse city when it comes to its people, lifestyle and of course eatability. In what can only be compared to that of New York, walking along the much cleaner streets in Melbourne, every corner you turn, junction you cross, and bridge you drudge over puts you in a new and exciting neighbourhood.
The long strip of famed Lygon Street, otherwise known as Little Italy, no longer possesses the same buzz, authenticity or appeal as it once had. It's still inevitable to be hassled by the maitre-d walking on a Saturday night, however, the waft of a Cheese pizza doesn't stream outside the kitchen, nor do the gelatos look all that appealing when infused with Durian -not very Italian at all. Rather you find a quiet, commercially driven concourse that is disappointing to have lost its true identity and food capabilities.
To find real Italian food, locals now collectively flock towards the CBD for food guided by home grown chefs, fresh made pasta sheets and a dining experience with all the trimmings. Napoleon style pizzas have slowly risen to fame over the past year, coming with the hefty price of being hand tossed and toppings carefully crafted to suit any discerning eater.
Not So Cheap Eats Anymore
But Italian food is not the only cuisine being relocated and sold at elevated prices. Same goes for all cuisines, cheap eats, and otherwise: Street food is now found on the menus of restaurants capitalizing on vogue feeding, following industry trends to make a quick buck.
Dumplings are hard to consume when flagged with a lofty price tag of $2 a pop, whilst humble two minute noodles are priced at extreme prices when found in the local Ramen shop. Western cuisine has also being spruced up with plain Jane sandwiches being sent off as "gourmet" when encased in a seriously delicious bread roll from the local bakery.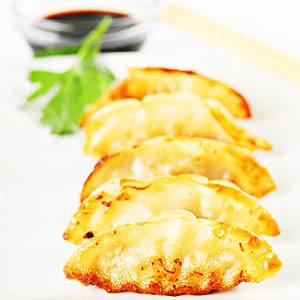 Nonetheless, Melbourne's ability to spot food trends and follow in the food steps of New York City should be readily applauded. With its fast turn around, adaptability and trend setting ways, the food industry has opened up to be an international food scene that has scene more than just the chefs laughing from Kitchen to Bank.
If you're one of the 5.7 million viewers that have tuned into the cult television food program, Masterchef and have also been bitten by the food bug, the pressures of choosing where to make your next trip can be as easy as boiling water for even the novice cook.
Retirees, families and even girls planning the ultimate "no boys" weekend are no longer seeking destinations that promise swimsuit weather and tropic fruit punches with cute little decorative umbrellas. Rather, travellers are readily hunting for culinary cities that supply a long list of food indulgences, unique feasts and of course memorable meals.
Destination: Food Cities
But in the current global uproar of reality television shows centred around the kitchen, international chefs reaching superstar like reputations and food critics gaining a trendy following, food cities are the next big thing to seek out. Where do you go for a short break away that guarantees gourmet food that meet all price ranges?
Paris has long been the cornerstone of the world's greatest city when it comes to fine dining, seeking out the best culinary eats and enjoying hearty produce with all the attitude and prestige of eating out in the City of Lights. However, many would argue that New York caters for all growling stomachs with its insatiable list and birth of restaurants, trends and unique culinary concoctions to send anyone in a long but satisfying food coma. Yet to not mention Japan's famous city, Tokyo in the same esteem would almost be like confessing to not liking Vegemite. A big no no for any Aussie.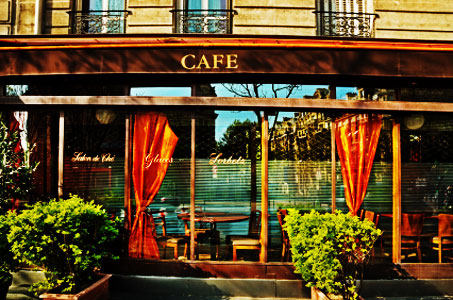 But what makes these very popular tourist destinations the ideal city to claim the title of "World's Best Food Destination?" Is it reputation? Hearsay? Cultlike appeal? Without a doubt, tradition is a powerful sentiment. Which is why these staple cities of global cuisine remain at the top in an industry that has the whole world tight-lipped, closed eyed (and mouths full) with gourmet finds. But don't just take my word for it.
With over 76 million baby boomers in the United States, the traditions of hopping on a plane and flying straight to Paris for the ultimate food adventure is probably taking a back seat for most Gen X and Y eaters out there.
Paris, perhaps only through reputation, will always be listed as a food city, however, with new trends in food exploration, new eating habits housed by a generation of dieters, vegans and other neo non-sense, the title for best food city opens up. Gone are the days where the usual Sunday dinner of boring dried up meat and its regular side kicks consisting of boiled vegetables well past their eatable state.
Meeting Demand... Right Around the Corner
The public is now demanding meals that require some talent in the kitchen. Now we see pork loin infused with homemade garlic confit, accompanied by a large pheasant style serving of crispy roasted lemon potatoes and braised artichoke.
The growing wave of eaters have finally figured out that there are incredible combinations, excellent produce and talented chefs for them to enjoy without the hefty prices of a plane ticket to Vancouver or another renowned food city.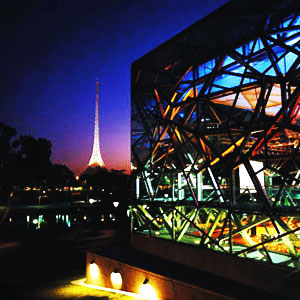 Taking it back home, international chefs and men in suits from Melbourne are seeing the full cultural potential and are gaining from the cities ability to provide fine dining amongst the views of a developing and aesthetically pleasing city.
In the past years, global celebrities like Jamie Oliver, Gordon Ramsey and other local favourites have come into Melbourne with their restaurant chains. Heck, we even have Mr. Robert Deniro's "Nobu" in the heart of a five star hotel.
Perhaps one definitive taste doesn't sum up Melbourne's food scene. However, with its talents to source locally, use international chains and still maintain a high end standard for diners, the taste of success gives Melbourne the title as Australia's heartland with utter respect to its stiff competitors.
Writer Michelle Tchea is an AGFG blog contributor and a taste of Melbourne go-to information guru. Fully aware of the cities' new hot spots, she also has upper hand local knowledge of tried & true old favourites where everybody knows your name.