Fashions on the Field
Fondly known as one of Australia's most important occasions, the Melbourne Cup truly is the race that stops the nation... but not always to see the gallop to glory. Field fashion has become almost - if not more - important than the actual race, with lovely ladies and dapper gentleman arriving from far and wide to take out the prize for the most eye catching racewear this side of the fence.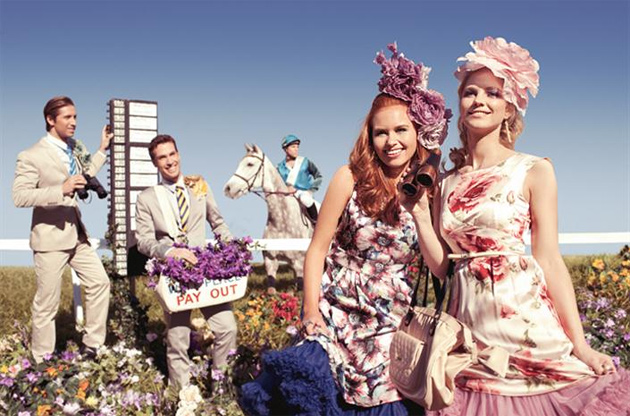 The fashion savvy can rest assured their attire will not be wasted but instead glamorised on the catwalk in a bid to find the most elegantly stylishly individuals in Australia. Fascinators and hand fans adorn the faces of ladies, with porkpie hats and bowties left to the dapper gent.
This year, bold is beautiful and contrasting colours are a hit. Not to be mistaken for jockeys' shirts, however, the ladies are keeping it elegant with an array of typically large headpieces and knee length hem. In a new twist, monochromatic black and white designs nautical blues and sports luxe have made it big on the catwalk for the ladies. When it comes to the top half, the bigger the better in terms of headpiece sizes ( always worn on the right hand side, of course) and for the gents, having a fedora has almost become a necessity in order to impress - unless you have a well styled beard.
What's on for 2013?
As usual, there will be a variety of networking and company held dining events throughout the week of October, ranging from the Cup Eve Gala dinner to the highly sought VRC Oaks Club lunch featuring live entertainment, 3 course meal and gift bags.
For what's on close to you, check out our Melbourne Cup What's On Guide for any specials and events you can race to (pun intended).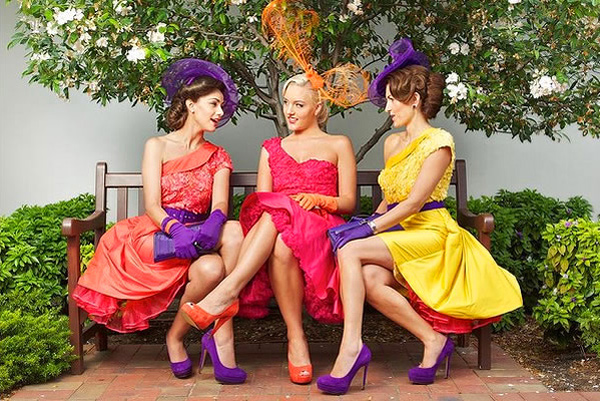 A guide to racing respectability
This year sees the 153rd celebration of the Melbourne Cup. A truly momentous occasion for Australians, 3pm sees the nation stop in anticipation. Although commemorated nationwide in style, to truly appreciate the Melbourne Cup for all it's worth, there is no better place to be than in Flemington where the ambiance is electrifying. Typically a day at the races is met with a few hurdles; grass combined with heels, the guest to bathroom ratio, and those individuals who have had a few too many beverages. Unfortunately, prestige doesn't always reign supreme at the races.
For first timers, it is always a good idea to take some sort of hat or umbrella, particularly if it's hot; this is practical anyway, with Melbourne renowned for having four seasons in one day. Ladies, a prior warning that these unpredictable weather conditions include erratic winds so be prepared to pin on those hats and avoid flimsy dresses to avoid embarrassment.
Additionally, keep in mind that sun + alcohol can often = disaster. Maintain the reputable disposition you arrived with by keeping hydrated with water between drinks and ensuring you take time out for some shade. You do not want to be the one dragging toilet paper on your foot and swearing like a trooper.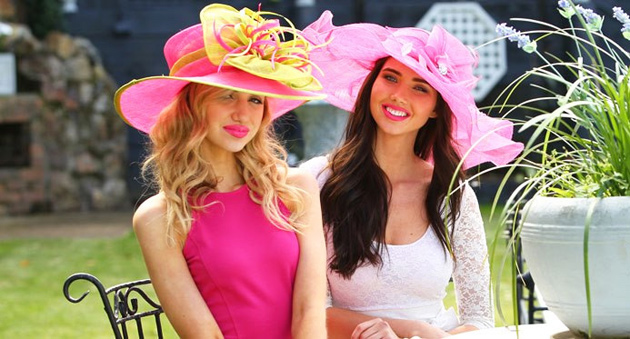 Sunscreen is an essential for those wearing an outfit that exposes skin. Be as comfortable as possible and avoid looking like a hot mess by choosing an outfit with breathable fabric that allows for both versatility and style.
Skirting the fine line between vanity and not looking like a melted mess, it is also a good idea to do a mirror check every once in a while. Faces in the sun for too long can have terrible repercussions and the lipstick on your teeth can leave you looking less than impressive.
Read more about fashion & food in our What's In Season for October article found in AGFG recipes section.
By Brittany George