By Leigh O'Connor.
People choose a vegetarian diet for many reasons – for some eating vegetarian is a way to be healthier, or to avoid hormones used in animal foods. For others, eating this way has more to do with religion, animal rights, or environmental concerns.
Whatever your reason, there are so many advantages to eating green…along with delicious dishes that will make you never feel that being a vegetarian was a missed-steak!
To help inspire your desire to cook only with vegetables, here are three recipes from award-winning Australian Chefs – Peter Kuruvita, Peter Gilmore and Duncan Welgemoed.
Inspired by his childhood of traditional cooking in his ancestral homeland of Sri Lanka, Peter Kuruvita's career has spanned four decades and many iconic establishments. Having dined at his Sunshine Coast restaurant
Noosa Beach House
on several occasions, I know first-hand of Peter's love of local produce and seafood, spiced with Sri Lankan and world flavours.
Peter's
cashew nut curry
requires the nuts to be soaked in water first before simmering with coconut nut milk, chilli powder, cumin, turmeric, green chilli, pandanus leaf and cinnamon stick.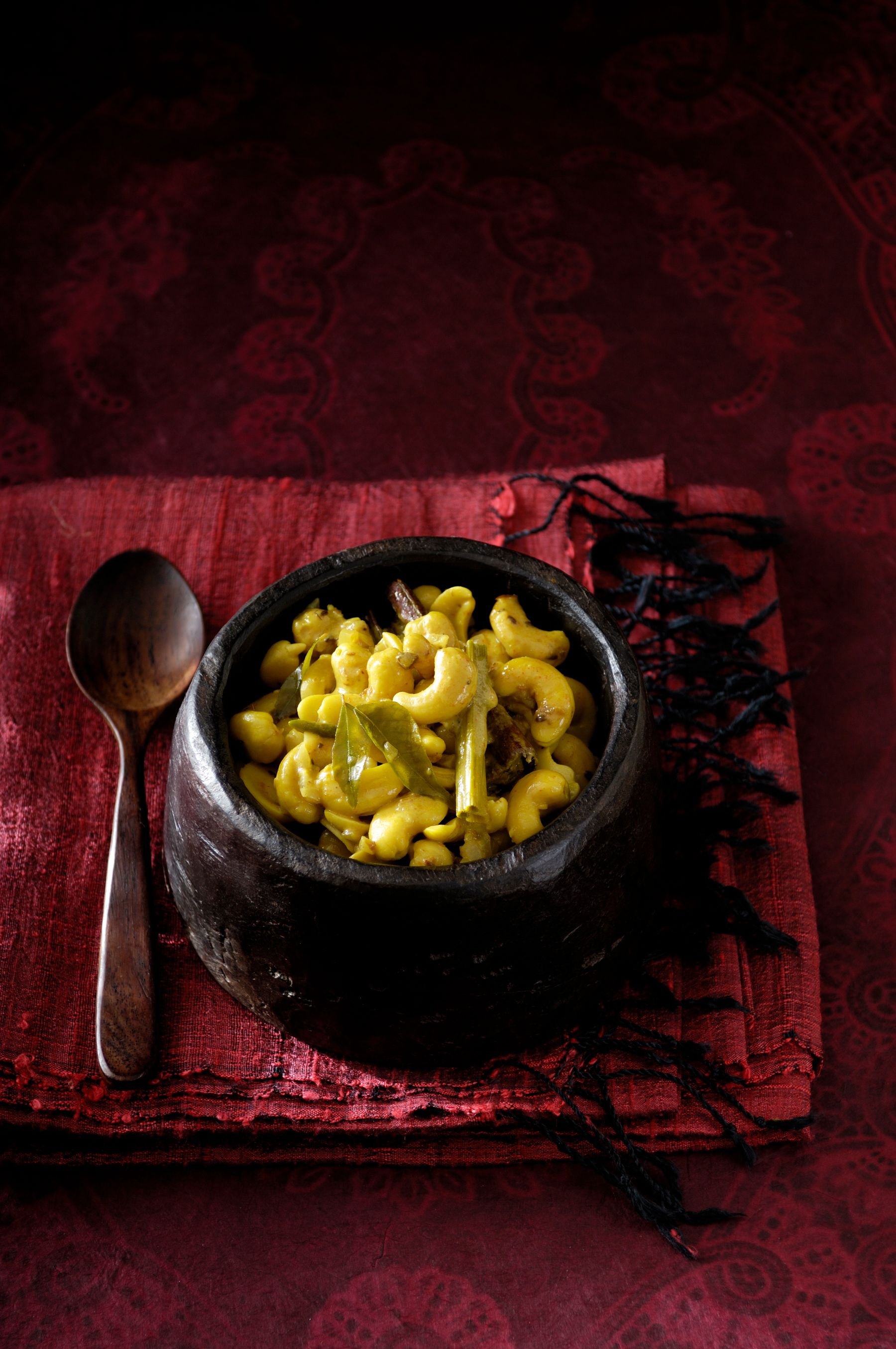 Peter Kuruvita's cashew nut curry.
You won't push these peas to the side of your plate – try
Quay
mastermind Peter Gilmore's recipe for
pea garden, miso and anchovy
. Well known for his love of exotic and different vegetables, Peter's dish is fresh and clean, showcasing crisp vegetables and the saltiness of miso and the anchovy butter.
"This red speckled snow pea is very special… it was developed by a Professor of Plant Breeding in America and the seeds were only given to a few growers around the world."
Luckily enough for us, Peter managed to get his hands on some and the resulting recipe is spectacular on the plate, with vibrant greens and yellows echoing the colours of an Australia.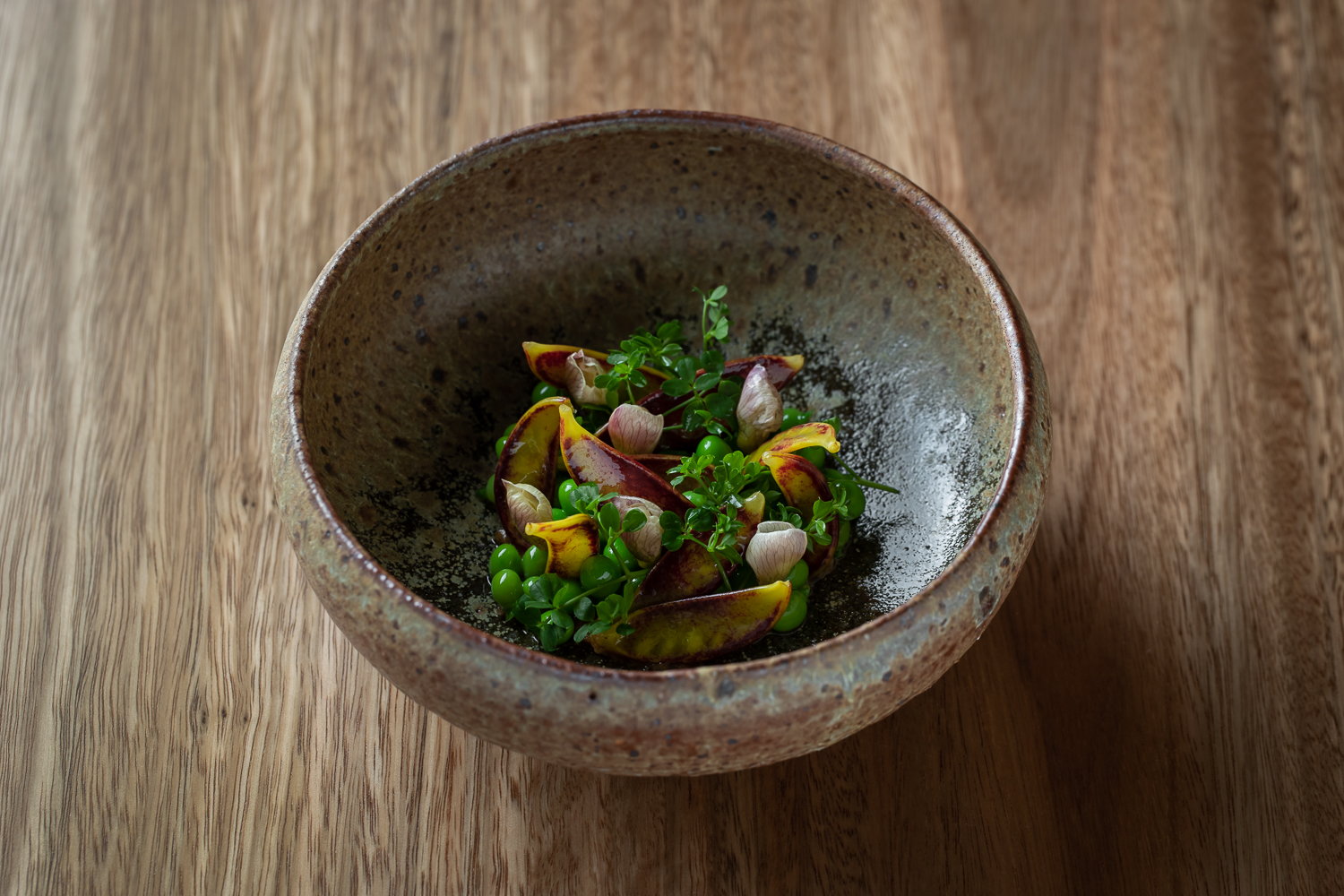 Pea garden, miso and anchovy by Peter Gilmore.
Falling in love with an Australian girl while in the UK, Duncan Welgemoed moved Down Under to marry and decided to stay and raise a family in Adelaide. After co-founding and working at acclaimed Bistro Dom, in 2014 Duncan branched out on his own and opened the quirky and unapologetic
Africola
, an ode to his heritage and harnessing his bold cooking style.
The lifeblood of Africola is Mpumalanga Fire secret hot sauce – his mother's recipe - which Duncan says is behind all of the restaurant's seasoning. "It's very addictive and balanced. I can't eat without it!"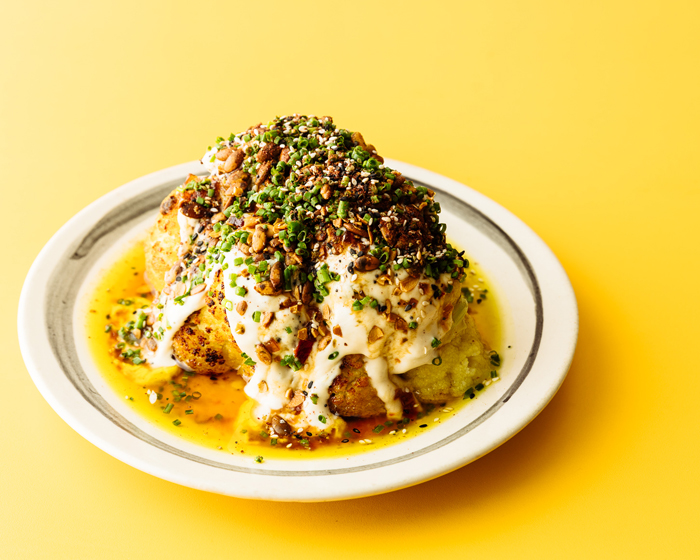 Whole roasted cauliflower, capers and dates from Africola.

The cauliflower is steamed whole, before being roasted with butter, dates and capers and drizzled with a squeeze of lemon for acidity, at serving.
For more vegtastic recipes, click
here
.