By Freya Ensbey.
"Although it sounds cliché, I really believe every day is special to a Mother. That's what I love about the ritual of sharing the table, it can be a special occasion simply by adding a favourite ingredient or cooking a well-loved recipe – that's how family traditions are made don't you think?" ~ Maggie Beer.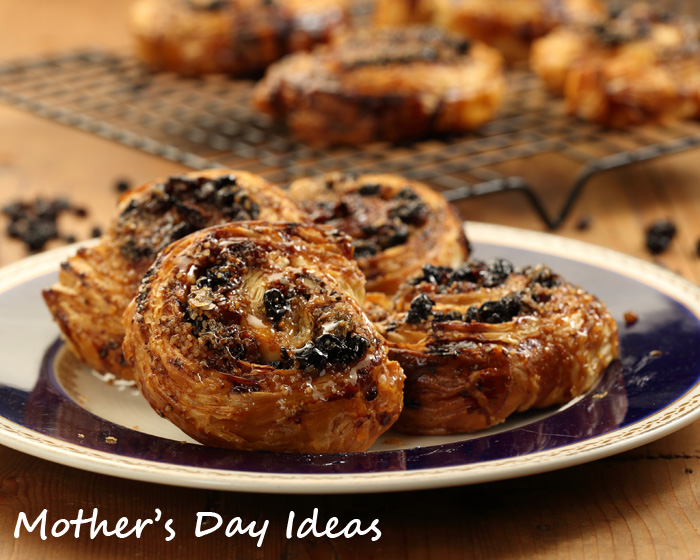 Mother's Day means something different to all of us. For some it can be a time of reflection, to remember a Mother whom has been lost, for others it may be their very first year of being called a Mother, but for many it's about being acknowledged for the tireless work and energy they have given to their beloved children or grandchildren and celebrating the greatest gift of all, life itself.
No matter which way you celebrate, it's all about making it a special day for the person who brought you into this world, who gave you endless love and support or who has shaped the person you have become. So, what better way to celebrate the warmth of a Mother's touch than with the loving and heartfelt recipes from Australia's adopted Mother of cooking herself, Maggie Beer.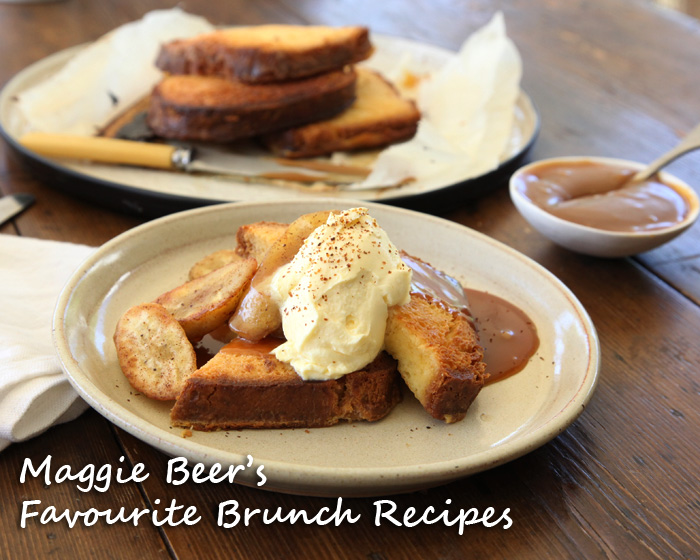 Making the ideal afternoon tea treat with a sharp espresso, these coffee vino cotto scrolls are invigoratingly irresistible. With only a bunch of ingredients, these scrolls can be easily whipped up when unexpected guests pop over also.
Dried Apricot and Saffron Labneh
Maggie Beer was the first in the world to produce Verjuice commercially and has created an elixir like no other. Made from the juice of unfermented grapes, use it as a gentle alternative wherever you might find lemon juice or vinegar too tart, for a more gentle bite of flavour. To purchase Maggie's Verjuice, visit her website.
Brioche French Toast with Brandy Caramel and Bananas
French toast is a classic go to when one thinks of an indulgent breakfast in bed, however Maggie has added a cheeky element of brandy to her recipe, creating a decadent and warming feeling from the inside out.
Sweet Potato Frittata with Fresh Tomato Salad
Served as a brunch table accompaniment or with a side of toasted crunchy sourdough bread, this frittata will keep any Mother satisfied for hours and the best part is that any leftovers can be sliced up and frozen for an easy mid-week meal.