By Leigh O'Connor.
Whether you are in a committed relationship or not, Valentine's Day on Tuesday, February 14 is a day dedicated to letting the people in your life know how much you love them.
How you do that is up to you…a romantic dinner at your favourite restaurant, flowers, chocolate, wine – or you could whip up this three-course meal from three of favourite Chefs and show your special someone how much you care.
A bombolone is an Italian filled doughnut and usually eaten as a snack food or dessert. With a name meaning 'bomb' probably due to the resemblance to a grenade or old-fashioned bomb, these days it could also be regarded as a reference to the high-calorie density of the recipe.
Buono Restaurant & Bar
Chef Mirco Speri has taken what is usually a dessert and created an impressive entrée of
bombolone
filled with Parmigiano custard and topped with dices of candied mortadella.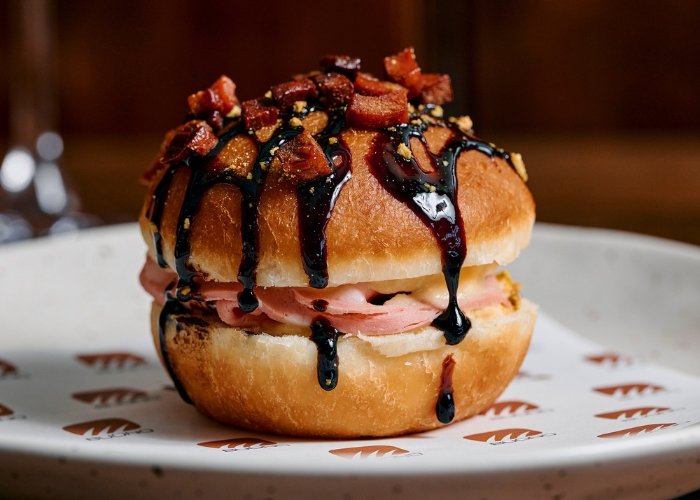 This is sure to be a visually stunning starter to your VD meal and one your other half will always remember…it sounds difficult but by using pre-bought levain doughnuts, you only have to make the custard, pistachio powder and balsamic reduction yourself.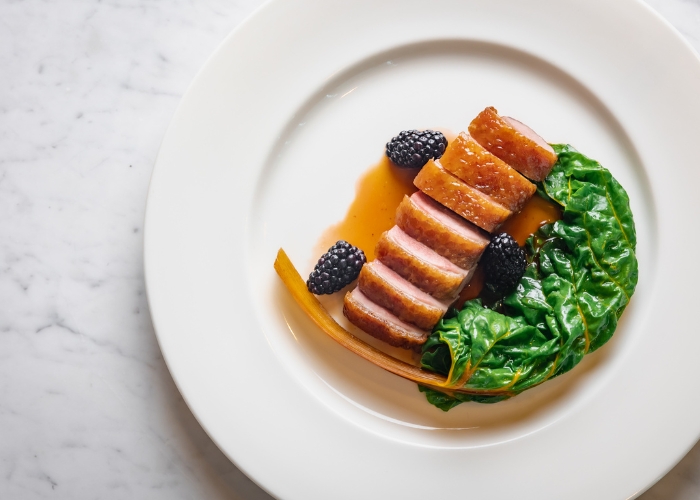 "Dry-aged duck is the signature dish at Atelier," Sam explains. "Though the accompaniments change from season to season, duck remains the star of the show all year round."
Pretty on the plate with the pinkness of the duck, richness of raspberries and colour of the rainbow chard, a citrus jus on the side adds the perfect finishing touch. Take your time with this dish and watch the delight on faces when you bring it to the table.
No one does dessert quite like
Red Poles
Head Chef Connor Bishop…this time, he has outdone himself with
Summer honey surprise
– mango semifreddo, macadamia pannacotta, honey cremeux and a busy worker bee tuile.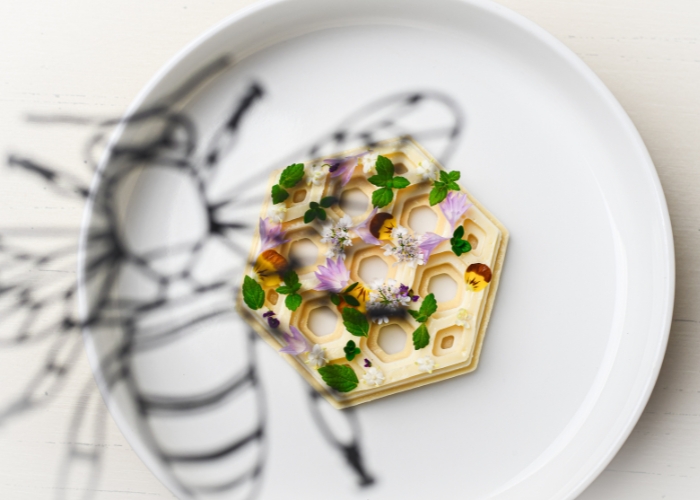 You will need to use molds for the honeycomb effect and the bee tuile, which can be purchased from any good homeware store, as well as patience to create a dessert that is sure not only to entice but also evoke a response of 'how'?
For more Valentine's Day recipes, click
here
.