February is love month and as author Annette Sym reflects on health matters of the heart, there are many suggestions on how to spread the love each and every day, not just on Valentine's Day.
Sweet Sentiments Without Weighty Reprecussions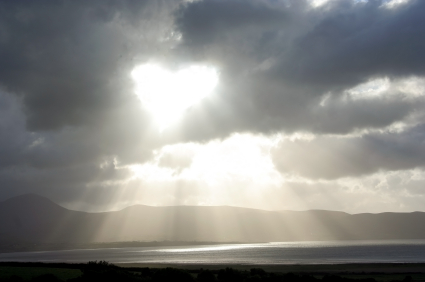 While Valentine's Day is a popular celebration in America, many Australians do make some sort of effort to tell their loved one that they are special on the 14th February, and many more are trying to express themselves moreso everyday, trying not to take partners for granted. I remember being at a restaurant one Valentine's Day and one of the diners proposed to his girlfriend that night, it was so lovely. This is one of the biggest nights for restaurants, which can be a lot of fun.
However many people prefer to make a romantic meal at home and avoid the crowds and long waits for food, so if you are planning to wine and dine someone special here are a few tips to remember if you want to celebrate and be healthy too. Remember the idea of Valentine's Day is special; however, the celebration of love can truly occur each and every day. So take these ideas and apply to any romantic date you have planned, not necessarily associated with "the" calendar date.
1. If you overload yourself with heavy creamy fatty food all you'll want to do at the end of the meal is sleep, which is not ideal if you have a big night planned.
2. Garlic needs to be eaten by you both, rather than just one of you!
3. Don't overdo the alcohol as this can turn a great night into a nothing night, so go light on the alcohol and not only will you have your wits about you but you will feel good in the morning too.
4. Every girl loves flowers and chocolates for Valentine's Day (or as a little token of love any other day) but if your sweetheart is trying to lose weight or is a health nut then can I suggest that a very small box of chocolates is fine, but then include something such as a bottle of her favourite perfume as well.
5. They say the most romantic foods to eat are oysters, asparagus, and bananas which contain chelating minerals and the bromelain enzyme, said to enhance the male libido. Also the aroma of almonds supposedly arouses great passion in females. Who would have thought?
6. This is a special night so they say eating chocolate is a sure fire way to feel more joy and happiness. It's a chemical thing. Chocolate contains theobromine, a stimulating alkaloid similar to caffeine. Chocolate also helps the brain produce feel-good serotonin. The best choice is dark chocolate as it contains incredible amounts of antioxidants, whereas milk chocolate is just that: milk and sugar with trace amounts of cocoa.
I have worked out a great menu for those wishing to stay at home and enjoy an evening in with their sweetheart; be sure to make the ambiance as romantic as possible with candles, soft music and dim lights.
ENTREE – Natural Oysters or Oysters Kilpatrick.
MAIN – Either a light fish such as Lemon Fish with new potatoes and salad or this recipe for Chicken Pomodoro with small dinner roll.
DESSERT – Fresh strawberries (easy to feed each other) or my Chocolate Mousse Pie recipe.