Thanks to an increased awareness about how food influences health, how additives can harm us and how the products we use influence the health of our body and environment, most Aussies are seeking products to keep us healthy and feeling our best.
Consequently, there are some amazing brands that are helping us make smart food and product choices and GoodnessMe Box is one of those.
GoodnessMe is an innovative subscription box brand that is making healthy eating one of the easiest (and FUN) things to do!
In fact, it's so easy that Health Box subscribers receive up to 10 nutritious, natural, preservative and GMO-free products, delivered straight to their doorstep every month!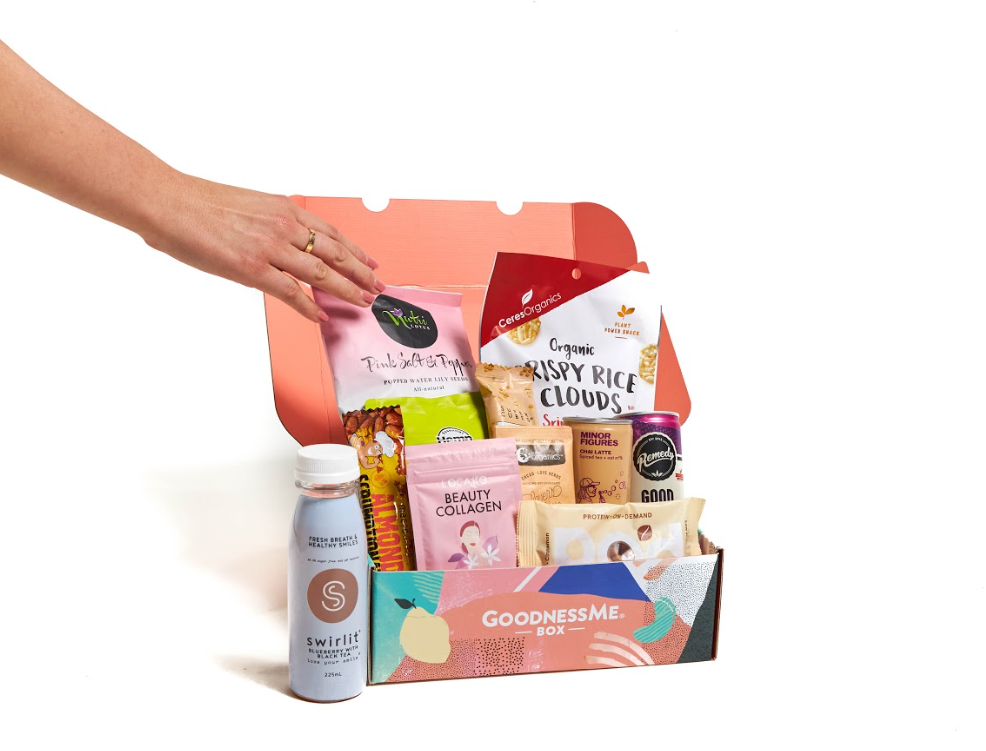 There's also the Kids' Box, which contains a minimum of four wholesome snacks, which can be used for nutrition-packed school lunchboxes. The nutritious and always-delicious products offered by GoodnessMe, range from sweet and savoury snacks such as raw cacao chocolate, veggie chips and nut bars, gut-friendly beverages, ready-made meals including healthy packaged soup and convenient porridges; as well as food ingredients such as flours oils, plant milks, and so much more.
There's a new range every month. If you have specific dietary requirements, you can also choose to be sent a gluten-free, dairy-free, vegan or gluten and dairy-free box.
GoodnessMe also has a fantastic Beauty Box, which contains up to 10 all-natural and chemical-free beauty and lifestyle products each quarter to make you gorgeous without damaging your already-beautiful skin, hair and body.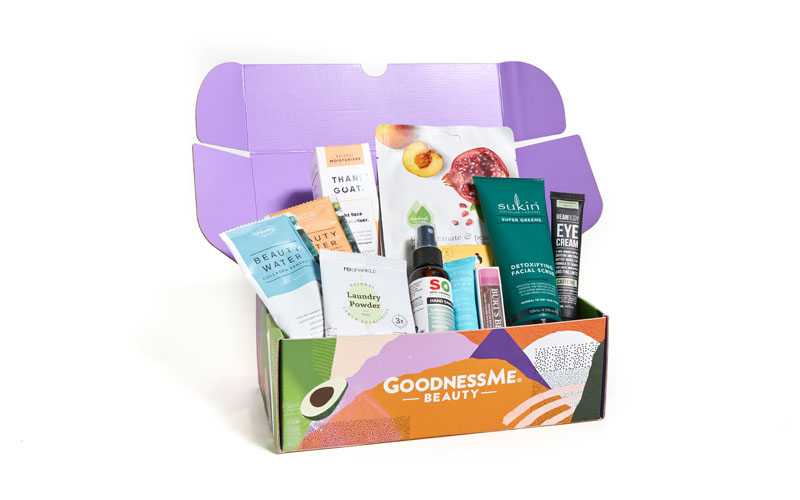 Every product is carefully curated by a top team of picky healthcare practitioners, including nutritionists, doctors and even a psychologist, to ensure they do not contain GMO ingredients, HCFS, synthetic trans fats, MSG, preservatives, artificial flavours, colours or sweeteners.
The Beauty Box products are all-natural and do not contain parabens, phthalates, SLS, phenoxyethanol or, well, anything that's not good for you, really!
This benevolent brand isn't just a provider of deliciousness each month, they make your scheduled box arrival an exciting ritual. You can only guess what your monthly box contains, so it's always a welcome surprise when the postie delivers it.
In fact, it's such an event that many bloggers and social media stars strive to be the first to review the products they receive. GoodnessMe has also launched an online shop where you can purchase all your favourite products you discover in your boxes, which may be otherwise hard-to-find!
Founder, Peta Shulman, conceived the concept of providing healthy products to others after she struggled to find products for her own health reasons. Peta was suffering from an auto-immune condition and realised she was able to take control of her health, when she chose to eat foods that only nourished her.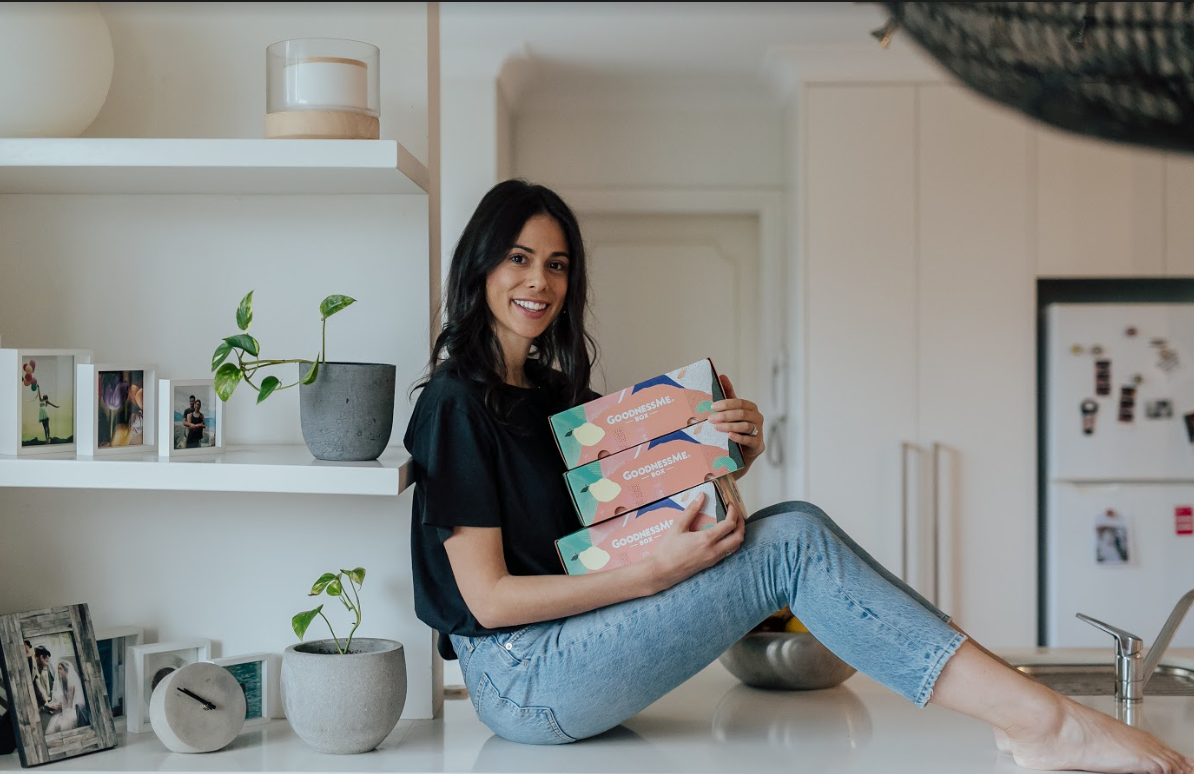 She was so impressed with the results that she wanted other people to share in a lifestyle that makes your body and mind healthy, resilient, beautiful and enjoyable – because it feels so good to be so healthy!
Peta and her team truly believe in creating hype about good health and have an intense passion for getting people excited about changing their health for the better. GoodnessMe provides an amazing selection of foods that are guaranteed to be healthy and they do this with an integrity that's rare in the modern world.
The best part of each GoodnessMe Box though is that you'll absolutely love the delicious flavours, quality beauty and lifestyle products and you'll feel better using them!