08-15 March 2012
Outfits Good Enough to Eat

Okay, it may be a little bit nonsensical to directly equate food and fashion; however, just as an innovative twist on a classic fabric cut seems preposterous at first by conservative critics, they'll invariably sway when a massive trend prevails from the modern statement. Foodies have more than a cultivated palate; they have a dedicated eye for a well-plated dish, perseptive powers that may persuade them to try out a new look they witness throughout this week-long affair.

Visually oriented food loving socialites will be attending theL'Oreal Melbourne Fashion Festival and will definitely bite and chew some of the season's hottest looks. Festival attendance ensures that their next night out in Australia's cultural capital – probably in between March's fashion events – could be in designs hot off the runway discovered firsthand. But fashion curiosity is non-exclusive and while some of the events may not be for everyone, there's an open invitation for all to explore the festival.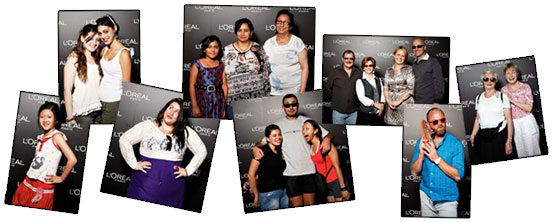 Shoes That Match Your Main
L'Oreal Melbourne Fashion Festival is designed to showcase diverse, exciting and often surprising experiences on and off the runway. This week is designated for apparel and accessory designers to display their wares, for artisans to set the stage in Melbourne City, and collectors given full permission to be ostentatious. If you've ever been tempted to match your evening attire with the main course you plan to eat at your favourite restaurant in the precincts, by all means… Why not take it one step further and order your own personal degustation designed to match your ensemble tip-to-toe?
Closing the week-long show, Toni Maticevski will take his signature gown couture collection to the red carpet stage. An evening affair, you may be tempted to don a suave do, haute couture attitude and vivacious apparel. When you're firing with emotion afterwards, it may be wise to reserve a table so that you can be sure your attire matches your main - giving a whole new meaning to meal planning. (Most menus are available for preview online.) On this final evening that will end an exhaustively explorative week opulence is expected.
Reserve a table at your favourite restaurant in the Melbourne City precinct.