Are you always on the lookout for a new café or restaurant to indulge yourself, family and friends?
No sweat…we have you covered! Every week AGFG will aim to let you know what new venues have opened in your area and why you should give them a try.
You can help too – just click
here
to email our PR team and let us know of a new eatery in your suburb so we can inform everyone and help these establishments thrive and survive during pandemic times.
Follow the aroma of Texas-style barbequed meat to find
Smokin Hot 'n Saucy Barbecue
on Coreen Avenue in Penrith. This Sydney food truck can be found at Rusty Penny Brewing Co on Friday and Saturday – bring your mates and get ready to chow down on all things meat. Big Tex loves loading up the smoker to cook meat for up to 12 hours with exactly the right temperature and spices to create a mouth-watering dining experience.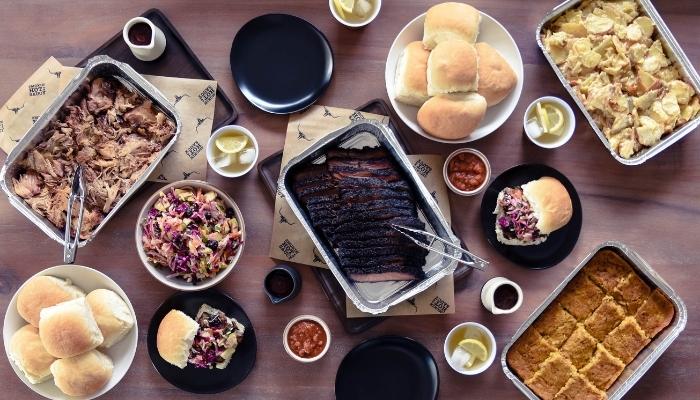 Why should you drop in for a meal at Smokin Hot 'n Saucy Barbecue Penrith? Here are three good reasons:
What's your most popular dish/drink:
Our authentic Texas brisket and traditional BBQ sauce.
What's your point of difference:
Owners Rob and Randi Thraves developed their craft in Texas. Randi is from Texas, her grandfather was a butcher and barbequing has been in her family for generations. Rob's passion for barbequing was cemented while the couple lived in Texas. Traditional recipes and techniques give our products that award-winning flavour.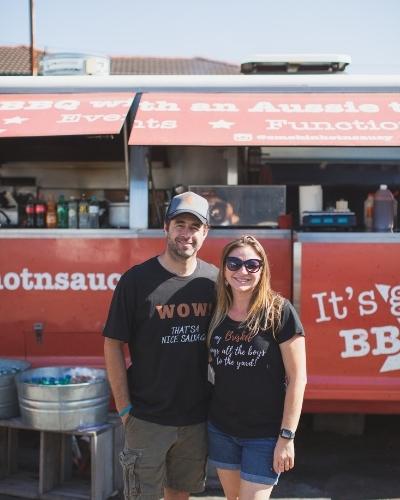 What is a fun fact that not many people know about the restaurant?
At the Penrith venue, Smokin Hot 'n Saucy Barbecue is setting up alongside Rusty Penny Brewing Co. We've teamed up with this craft brewery to bring an experience of craft beer and barbeque like no other. A place that welcomes everyone to gather with friends and enjoy things we have missed during the pandemic.