Are you always on the lookout for a new café or restaurant to indulge yourself, family and friends?
No sweat…we have you covered! Every week AGFG will aim to let you know what new venues have opened in your area and why you should give them a try.
You can help too – just click
here
to email our PR team and let us know of a new eatery in your suburb so we can inform everyone and help these establishments thrive and survive during pandemic times.
Unique degustation dining experiences with an Australian bush tucker twist await at
The Flackyard
on Mackay Eungella Road in Pinnacle. This intimate, small venue is a retreat with respect for space and light; the earthy tones that dress the table, ever-evolving and engaging artwork and the room all combine to make you feel at home at your table.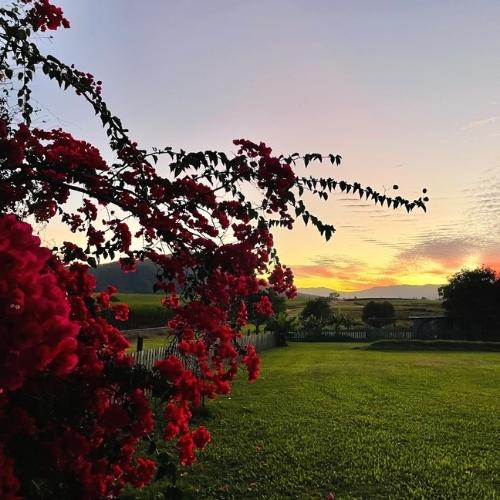 Why should you drop in for a meal at The Flackyard? Here are three good reasons:
What's your most popular dish/drink:
Should you choose to go all out on an incredible 10-course degustation, or just the introductory 4-course option, the must-try bush tucker board opens the delight-filled door to the extraordinary Flackyard flavours for every guest.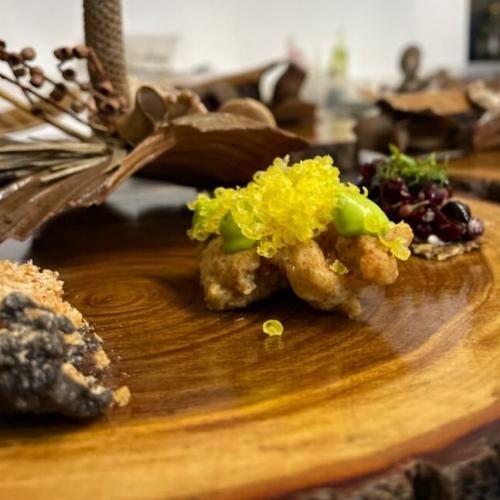 The board is comprised of three distinct and expertly created components from our talented and devoted Chefs Nik Flack and Mark Collings. This season showcases everything from croc-sobushi and samphire salsa, to hemp cheese with smoked beetroot and even fried chicken with emu egg yolk. Always the Australian native ingredients are the heroes.
What's your point of difference:
It's pretty astounding to think that a Flackyard degustation experience may introduce you to no less than 30 incredible Australian native ingredients - foods that may be new to you but are deeply known by the Traditional Owners of the lands on which they thrive.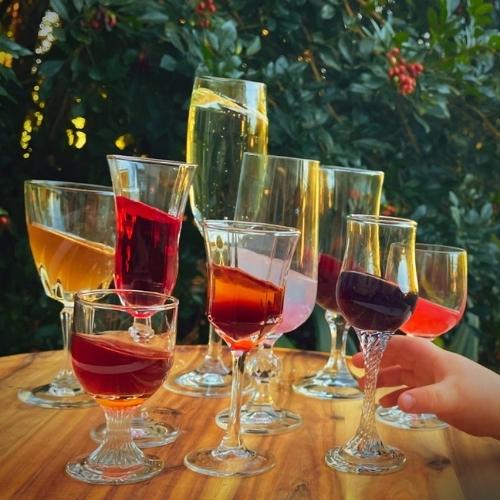 We strive to source our Australian native ingredients from Indigenous-owned and led businesses and we are so grateful for the relationships we are building with our suppliers and the wisdom they allow us to share with our guests.
It's important to us on a personal level and it's important for so many reasons. There is no culture that is older or more connected. Aboriginal knowledge is the world's most ancient Elder and is deserved the deepest enduring respect.
We all need to learn more about culture and follow protocol, to build strong and real connections with the Traditional Owners of the Countries we live and work in and those that supply all the incredible ingredients for the restaurant – and for respect to continually ripple out from that.
What is a fun fact that not many people know about the restaurant?
You might not know just how close we are to the vast and diverse Whitsundays Region. Mackay is actually known as the 'Gateway to the Whitsundays'. The winding road from Airlie or Mackay, through the Pioneer Valley, is a lush green drive to where The Flackyard is nestled.
The Mackay-Eungella Road can then be followed all the way up to the magnificent Eungella Ranges. A cheeky weekender, or overnight adventure, could see you soaking up sensational natural wonders - enchanting rainforests, platypus spotting, breathtaking elevations, and gorge swimming.
You might even visit our epic art galleries or catch a barra in the dam, before or after a Flackyard dining experience of course! The Flackyard can also be booked as a venue and incredible experience for your next event.