Are you always on the lookout for a new café or restaurant to indulge yourself, family and friends?
No sweat…we have you covered! Every week AGFG will aim to let you know what new venues have opened in your area and why you should give them a try.
You can help too – just click
here
to email our PR team and let us know of a new eatery in your suburb so we can inform everyone and help these establishments thrive and survive during pandemic times.
A fusion of food, families, nature and nurture await discerning Brisbane foodies at
White Fusion Café
on Landsborough Avenue. This Scarborough eatery boasts alfresco dining streetside across from the water as balmy breezes rustle nearby trees; while indoors is spacious, light and airy, with a kids' corner providing entertainment for the little ones while parents enjoy a coffee or cocktail of choice.
Why should you drop in for a meal at White Fusion? Here are three good reasons:
What's your most popular dish/drink: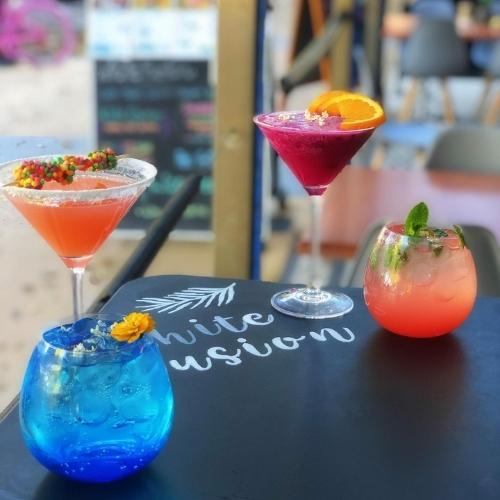 I would say the unicorn blood cocktail is really cool. We also do a trio cocktail board as well that is really popular.
We do a bao bun trio with slow-cooked pork belly and chilli jam, crispy chicken and lime and pepper mayo and Szechuan salt and pepper calamari. As well as our large selection of gluten-free cakes that we make in-house, including a deconstructed yuzu cheesecake with white chocolate streusel, champagne jelly and sour cream ice cream.
What's your point of difference:
The thing that sets us apart from most places is the real dining experience we give to our customers.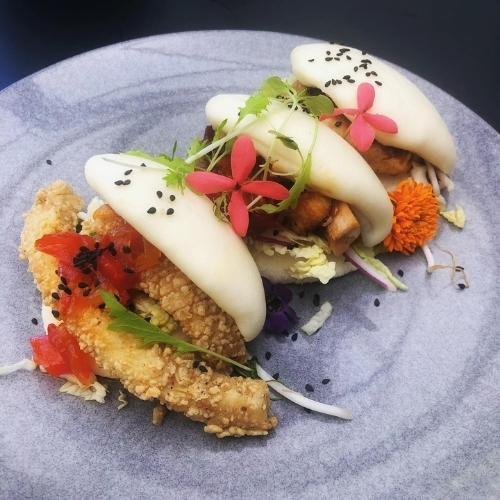 From the moment you walk in until the moment you leave, we pride ourselves on giving all of our customers the best possible experience. We value our face-to-face interaction with each of our customers.
We cater to all dietary requirements and nothing is ever too hard for our team.
All of our products are made fresh in-house by our kitchen team, from our sauces through to our desserts.
What is a fun fact that not many people know about the restaurant?
We are underneath the Scarborough Beach resort but are a completely separate small family-owned business and often work with the community.
We have done a few fundraisers - one of which we raised nearly $11,000 for Shave for a Cure where we shaved our heads. We had most of our suppliers and community donate food and wine and a lot of vouchers and services for raffle prizes, so all of the proceeds we made went to the Leukemia Foundation.