Where do Chefs go to celebrate New Year's Eve? Thyme's Square!
Where did that year go? Many of us have been squirrelled away at home for most of 2021, or at least stuck within our own states; but that is now a thing of the past and we can look forward to a new year where restrictions continue to ease and life slowly moves to a new COVID normal.
However, you plan to ring in the New Year, all around the world revellers celebrate with traditions that have been passed down through generations. Here are six fun traditions and venues to celebrate on Friday, December 31:
•In the Philippines, party-goers wear polka-dotted clothing believed to increase the chances of a fortunate New Year.
•Crowds have been gathering in New York's Times Square since 1907 to watch the famous ball drop – the first one was simply made of just iron and wood.
•Brazil makes it easy to choose your party outfit – everyone wears white for good luck and peace.
•Make a resolution…it's a tradition that has been around for more than 4000 years!
•In Denmark, broken dishes are a good thing – people go around breaking dishes on the doorsteps of their family and friends. The more broken dishes on your doorstep, the luckier and more well-liked you are.
•Eat 12 grapes for each stroke of midnight to guarantee a lucky new year.
Expect fireworks, glitz and glam, a decadent set menu and more at
Mode Kitchen & Bar
on George Street in the heart of Sydney's CBD. Executive Chef, Francesco Mannelli has created an extravagant menu, with choices like spanner crab, dry-aged duck breast, wood-roasted lobster and Bomb Alaska; best enjoyed with a free-flowing beverage package of sparkling, red and white wine and beer.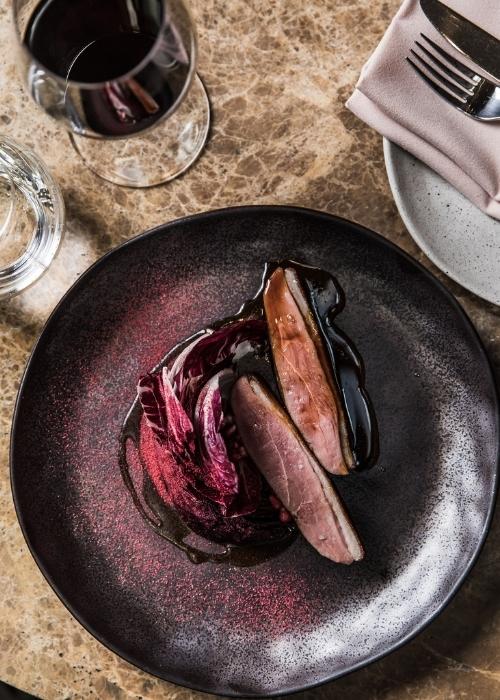 Dry-aged duck breast is on the New Year's Eve menu at Mode Kitchen & Bar.
Toast the New Year with a delectable four-course menu at
Harbord Hotel
on Moore Road in Freshwater. Enjoy a glass of Veuve Cliquot on arrival, an optional two-hour beverage package and entry to the New Year's Eve party in the main bar of this iconic venue well known for great food, cold beer and cracking tunes.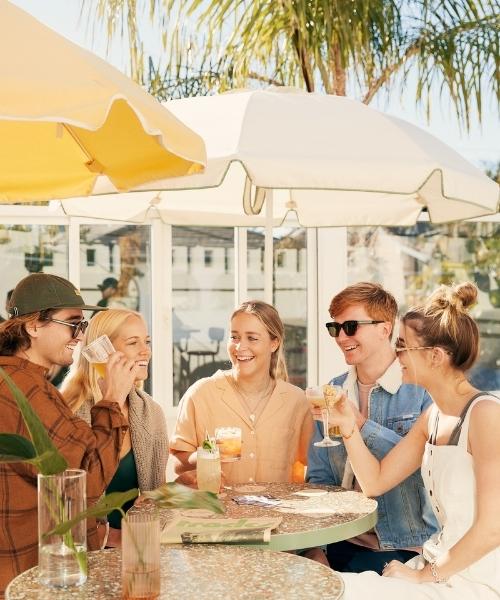 Toast the New Year at Harbord Hotel with a glass of Veuve on arrival.
Celebrate the end of 2021 in style at
Balboa Italian
Restaurant on Gold Coast Highway in Palm Beach. Choose from the signature a la carte menu and delve into the likes of crispy skin pork belly to start, with red cabbage agrodolce, apricot mostarda and salsa verde; before memorable mains such as lobster ravioli, pumpkin purée, corn and ricotta filling, tarragon and tomato concasse.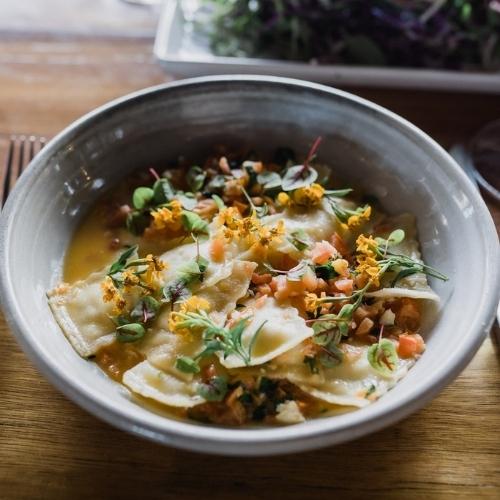 Lobster ravioli at Balboa Italian on the Gold Coast.
Graze through oysters, eggplant popcorn, seafood terrine and tomato with capsicum salmorejo as you ring in the New Year at
Sixty Smith
in Collingwood. Gorge on roasted barramundi, slow-cooked beef cheek, asparagus grain salad and truffle fries; before a gratifying dessert of strawberry, yoghurt sorbet and lychee jelly to finish. Stay on at the bar for cocktails until the New Year is here!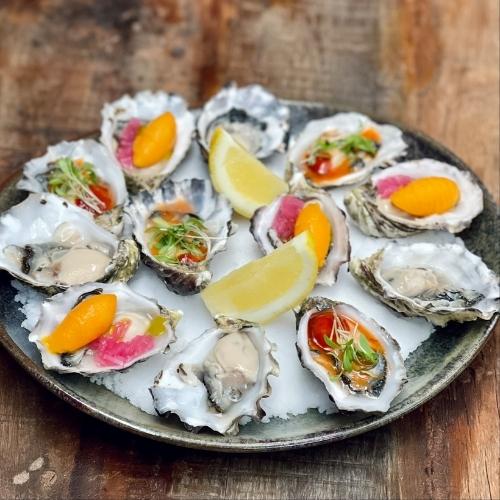 Graze through oysters and much more at Sixty Smith in Collingwood.
Party the year away on the rooftop at
Aura Hobart
on Liverpool Street – the city's first rooftop venue, sitting high in the sky between the Derwent River and Kunanayi (Mount Wellington). With a unique panoramic view of Hobart, fun dining approach to service and an informal, yet intimate environment, let Aura show you what occurs between the ocean, the mountain and the sky.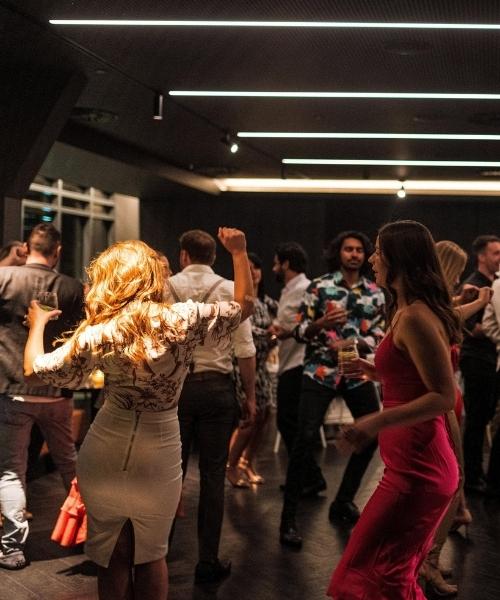 Party the night away on the rooftop at Aura Hobart.
Join the crew at
ALBA by Kuruvita
on Alba Close in Noosa Heads, dress to impress and toast the New Year ahead with an evening of champagne and fine food. Enjoy a decadent five-course menu, a glass of Tattinger Champagne on arrival, served with canapés; before dishes like seared scallops, Warrigal greens and Davidson plum butter and Sri Lankan prawn curry.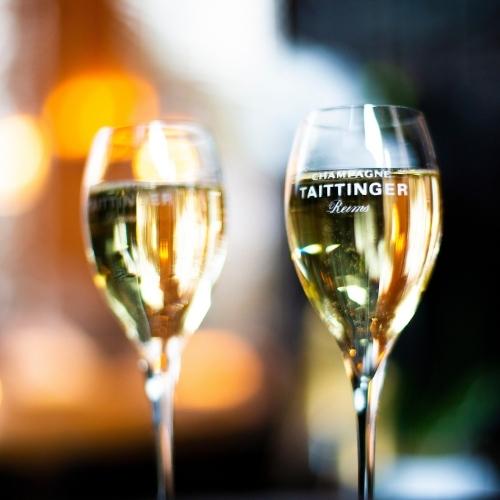 Dress to impress and toast the New Year at ALBA by Kuruvita in Noosa.
For more venues to ring in 2022 near you, click
here
.