Are you always on the lookout for a new café or restaurant to indulge yourself, family and friends?
No sweat…we have you covered! Every week AGFG will aim to let you know what new venues have opened in your area and why you should give them a try.
You can help too – just click
here
to email our PR team and let us know of a new eatery in your suburb so we can inform everyone and help these establishments thrive and survive during lockdown and pandemic times.
Melbourne's favourite Mexican restaurant and food truck,
Burrito Bae
on Mount Alexander Road brings Ascot Vale amigos together over cerveza and good times. Step into fun and funky surrounds of monochromatic décor, softly glowing Edison bulb lighting and a striking wall mural of a Mexican woman, to settle in with an ice-cold brew and peruse a menu showcasing the freshest local ingredients.
Why should you dine at Burrito Bae? Here are three good reasons:
What's your most popular dish/drink:
Must-try dish is definitely the burrito, we have an awesome option called 'LOAD IT,' which can be added to any burrito. It means that we put guacamole, sour cream and crushed corn chips inside the burrito - it's a must try and super delicious!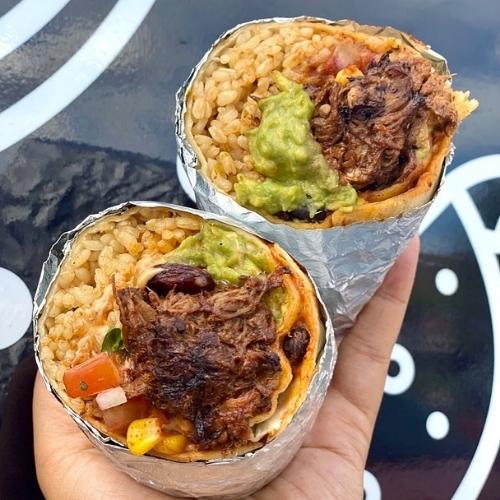 What's your point of difference:
Burrito Bae focuses on the whole experience. We are an extremely inclusive venue, which means we try to cater to most dietary requirements - we offer vegan, vegetarian and gluten-free options and all of our food is halal-friendly!
We also have highly trained front-of-house staff ensuring that the second you walk through the door you feel like you are at home. All the ingredients are made fresh on-site daily and we believe that you shouldn't have to choose between quality and quantity when you can have both!
The hot chips are also to die for, we use a Burrito Bae seasoning that is exclusive to Burrito Bae which will have you coming back for more!
What is a fun fact that not many people know about the venue?
Rebecca and Alana started Burrito Bae as a small food truck in 2018, now we have been able to open up a shop within the Ascot Vale area; before this we were trading down the street out of our little truck.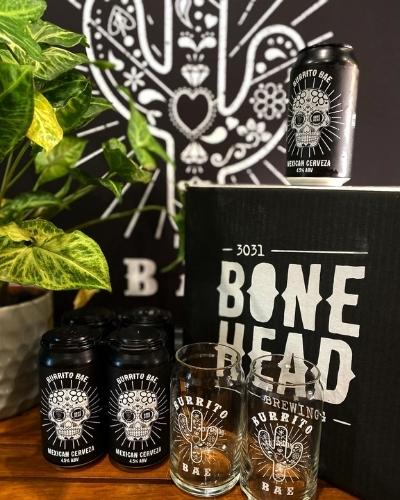 All the artwork on the wall has been hand-painted by locals, friends and the owners themselves. If you head down to the bar area you will be able to get your hands on a Burrito Bae Beer, which will perfectly hit the spot. Burrito Bae beer is made with Bonehead Brewery, a local craft brewery - the beer even contains corn chips. Yum!