Get down with the best of Australia's up and coming
Contributing more than half a billion dollars to the state's economy each year, Victoria's live music venues are far from dull, renowned for being one of Australia's thriving entertainment capitals. In the 1970's and 80's, St Kilda spawned its own distinct sound, and fast became the live music epicenter of Australia. Growing in diversity, this has seldom changed, with Melbourne still remaining the hotspot for live music in the state, hosting a range of lesser known and up and coming artists.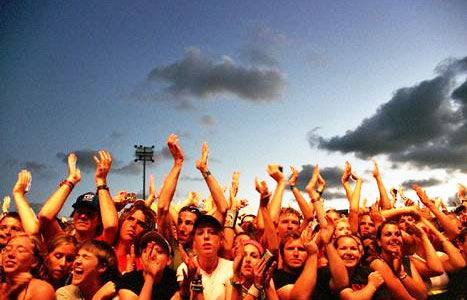 Where are some of the best live music venues in Victoria?
The Esplanade –or Espy – has been a renowned Melbourne live music venue since 1878, playing host to some of the best performers in Australia and throughout the world. From iconic Australian legends like John Farnham to the contemporary rock stylings of Jet, The Esplanade has secured its reputation for being a renowned live music venue. With three permanent stages, this six bar venue has gigs on every night of the week, catering for every music taste.
To be in the action on a late night out, the city is the place to be. Disappear down one of Melbourne's laneways or up a hidden stairwell into one of the city's original venues and experience a truly memorable live show. Venues such as Ding Dong Lounge, Pony and Cherry are some of the more traditional live music bars with a twist, keeping to the soul of being somewhat of a dive bar, full of drinks, dancing and live shows running as late as 2am.
If you're after something a little smoother, the Paris Cat Jazz Club is a vibrant underground jazz club, voted one of the best world music venues in Australia. Grab a gin martini and immerse yourself with sounds of brass instruments while you gaze at original jazz artwork.
Find out more information on Victoria's sub-cultural art scene here