By Leigh O'Connor.
Cheese + Cake = Perfect!
National Cheesecake Day on Friday, July 30 is one of the creamiest days of the year – it's a time to indulge in the decadence of this dessert and sample some of the tastiest flavours.
From the humble plain baked version to tangy key lime, or maybe a chocolate one would hit the spot; whatever grabs the sweet tooth, Friday is certainly a day for some cheesecake.
Here are four fun facts about this divine dessert and a recipe you just have to try at home:
•A cheesecake is not actually a cake – it is a baked cheese custard pie with a crust. The uncooked custard filling is poured into a crust and then baked.
•It is believed cheesecakes were served to athletes competing at the first Olympic Games in 776 BC to give them energy.
•The largest cheesecake ever made weighed 4240 kg and was created by a Russian company in 2017, measuring 2.8m in diameter and 0.85m in height.
•On the TV show
The Golden Girls,
the cast consumed more than 100 cheesecakes during the course of the show's seven-year run.
One of the hottest dining venues on the Townsville culinary scene,
Bridgewater Restaurant and QBAR
on Dibbs Street offers guests a touch of coastal elegance in North Queensland. The brainchild of Chef Matt Merrin, this restaurant has been purposely created to deliver an unparalleled experience with open plan design and unsurpassed river and city views.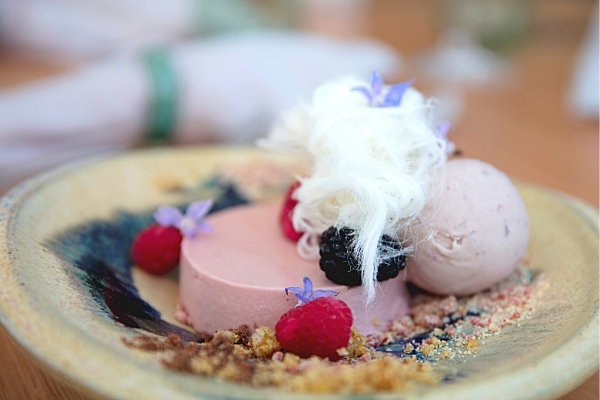 "Ruby chocolate is a taste and flavour most people are yet to discover, produced from the ruby cocoa bean," Matt explains.
As you prepare to celebrate on Friday with a slice of Matt's masterpiece, remember – cheesecake will never tell you that you are fat. Cheesecake understands!