.... Let the truffle speak for itself. ~ AGFG resident Chef, Shawn Sheather.
Rich, earthy, mysterious and exotic with an overwhelming aroma, yet exuding a fine, subtle flavour like no other; a little goes a long way. Passions ignite, dogs are trained and recipes are readied for the beginning of Australia's truffle season, running from late May through to early September.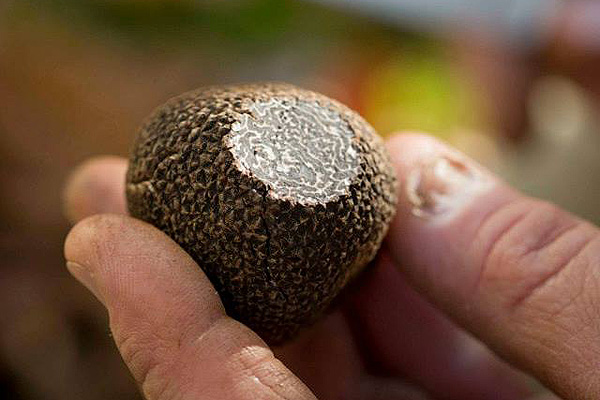 Photo Credit: Truffle Kerfuffle, WA.
Enthusiasts of the truffle enjoy fresh fungi from farms across the country in regions like Manjimup, Northern Tasmania, the Yarra Valley, the Otways and even Gippsland, giving Australia confidence to claim itself as the fourth largest truffle producer after France, Italy and Spain. Fruits of the fungus are becoming increasingly rare worldwide due to environmental and societal factors, namely the reduction of natural forests; however, the demand for truffles worldwide is increasing, putting pressure on the industry and a hefty price on produce. Here's to hoping that predictions are accurate and we will soon surpass our European friends within the next decade to produce these sought-after delicacies in our own backyard.
Best enjoyed fresh, truffles are at their finest within a week of being unearthed, and can be stored in absorbent paper in a dry sealed container or glass jar and a cool place for up to two weeks. For all other times of the year, experience the exotic and unique flavour of truffle infused oil, aioli, tapenade and butter or added to sea salt flakes, mustard, dukkah and even honey.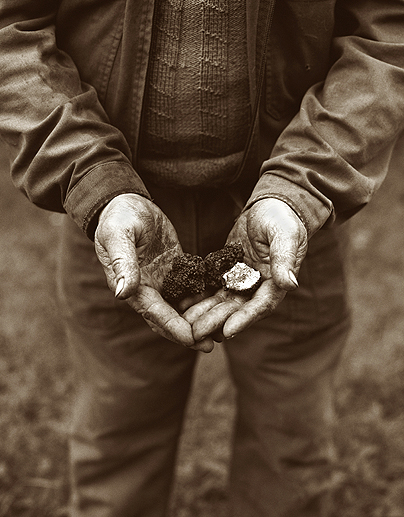 Festivals such as a weekend celebration at Truffle Kerfuffle festival in Western Australia's most predominant truffle growing region are held throughout winter to savour the taste of the third most expensive food in the world, prized for rarity and beguiling aroma. At the festival, you can experience the excitement of a hunt and uncover buried truffle treasure nestled among the roots of Oak and Hazel trees with the guidance of a gastronomic expert and a specially trained truffle sniffing dog alongside an entertaining assortment of other truffle inspired activities.
Whether a long-time supporter and advocate of the truffle, or new to the scene this season, it's a great time of year to join in the fun by either buying a ticket to a truffle festival, or by simply getting your hands on some - fresh and in season, or pre-prepared products – and head to our Recipe section of the website for kitchen inspiration.
By Annabel Rainsford.