Crowned 'Paris of the Orient'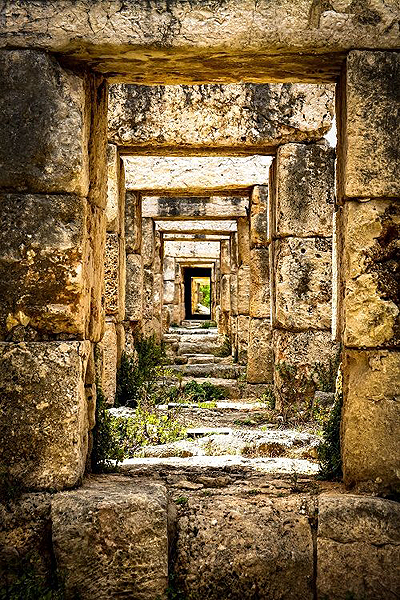 Tyre, Lebanon.
Lebanese cuisine is the richest in the Middle East, a veritable feast for the senses, and this comes right from the heart of my upbringing. Being of Lebanese descent, I can safely say food and family were riding high on the priority list growing up. There were always generous gourmet spreads and eating together as an extended family - including non-related "aunties", "uncles" and "cousins" - was typical, buzzing with the incessant offering, "Don't be shy here, you'll go hungry!"
Check out our AGFG Lebanese Restaurants section, designed to direct diners to an authentic establishment. With Lebanon's Independence Day coming up on November 22nd, you may wish to book reservations and for those who don't have a restaurant nearby we've pulled together some hearty home recipes and cultural tidbits for you to try.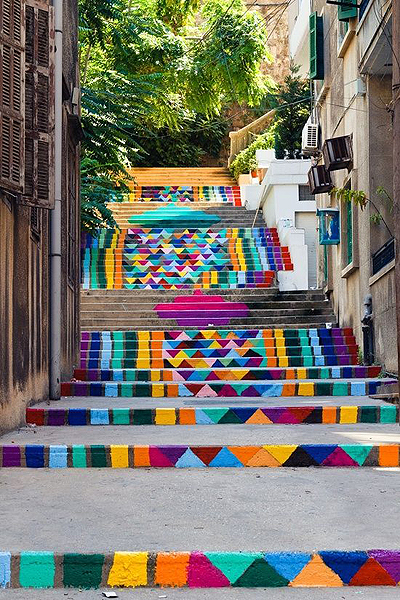 Beirut, Lebanon.
A mash up of heritage miscellany, Lebanon today is ultramodern and ancient simultaneously. Its name is derived from the Arabic word "Lubnan", meaning white and reflecting the colour of its snow topped mountains. This country is also home to Byblos, one of the oldest cities in the world with unparalleled archaeological remains and famous seafood dinners at the antique-filled harbour.
Lebanese cuisine is best described as being a combination of Mediterranean meets Middle Eastern, making its mark in the Western world with internationally recognized dishes of falafel, baklava and tabouli. Mostly prepared using a variety of vegetables, meats, pulses and grains, traditional Lebanese cuisine largely reflects a Mediterranean tapas style of serving, a typical mezze consisting of up to 30 hot and cold dishes.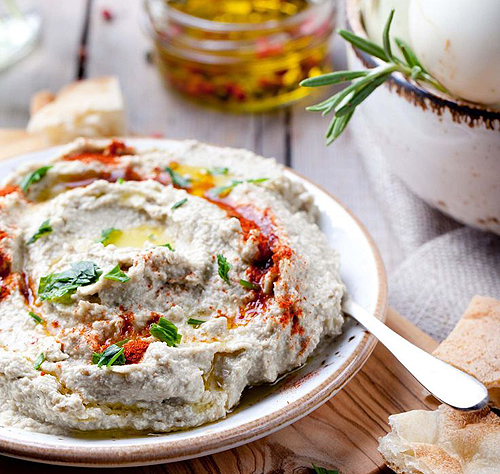 Baba Ghanoush.
From "hommard" (lobster) to hummus, Lebanese is delicious and diverse served in a hospitable climate that correlates fine food and a vibrant nightlife. You can bring that warm and welcoming appeal of Lebanese culture into the comforts of your own home with a few of these family recipes. An international favourite, baba ghanoush is made of mashed eggplant with olive oil, garlic and lemon juice - toast up some flatbread and give it a go.
Enjoyed in my home as a yearly winter favourite, kousa mahshi are hard to resist, best described as a whole meal stuffed into a marrow – definitely a worthwhile culinary adventure. Minced meat, rice and tomatoes are the key ingredients flavoured with parsley and mint. Although traditionally served hot, they are just as nice as a cold, second day leftover.
Associated with Sunday summer lunches, chunky chips and fresh salad, lahem meshwi always makes a regular appearance (in excess) at the family dining table. Also known as lamb shish kebabs, they can also be made with diced beef and marinated to your liking. Simply using garlic and olive oil marinade, these kebabs will steal the show at your next BBQ.
Delightfully sticky and often accompanied with strong, thick coffee, Lebanese sweets are made with nuts, honey and flaky filo pastry, going by names such as baklava, namoura and barma. Sfouf is a famous sweet and fragrant Lebanese cake, made with semolina and almonds, is perfect for an afternoon tea or post dinner treat.
Amble down to your market for ingredients, inspired by our AGFG Recipe section. Even without the context of medieval souqs, lavish temples, and majestic remains, you can recreate the richness of Lebanese culture in your own home with good food and familial spirit.
By Brittany George