By Leigh O'Connor.
A glass of sparkling wine is the best way to celebrate a special occasion such as ringing in the New Year – just the sound of popping open a bottle feels festive.
As Mark Twain once said: "One holds a bottle of red wine by the neck, a woman by the waist and a bottle of champagne by the derriere."
While British novelist Hester Browne was more expansive:
"Always keep a bottle of champagne in the fridge for special occasions. Sometimes, the special occasion is that you've got a bottle of champagne in the fridge!"
Whatever the reason, bubbles tickle the nose and the party with endless hours of good times. Here are five top drops to make your New Year's Eve sparkle as 2022 awaits.
Get ready to say cheers with an authentic French drop from
Champagne Pommery
, who recently released their 2021 World Collection from around the globe.
After travelling to Australia, South America, Japan and Africa, the Maison is thrilled to reveal this new venture transports enthusiasts to Asia. The World Collection was developed to universally celebrate the art of travelling – while 2021 may have continued to postpone overseas adventures, these world-class champagnes can still take you to a faraway destination.
Titled
Celeste
, the collection pays homage to the world's largest continent with five limited-edition bespoke gift boxes, with custom-created artwork drawing inspiration from traditional Asian designs, featuring rich colours embellished with ornate gold and silver foil patterns.
Pommery Brut Royal
is the essence of the Pommery style – liveliness, freshness and finesse. Composed of 40 crus and a traditional champagne blend of Chardonnay, Pinot Noir and Pinot Meunier aged for 36 months, this sparkling is vivid and fresh, with notes of citrus fruits and red berries. The perfect drop to celebrate New Year, it is rounded with ample and good length.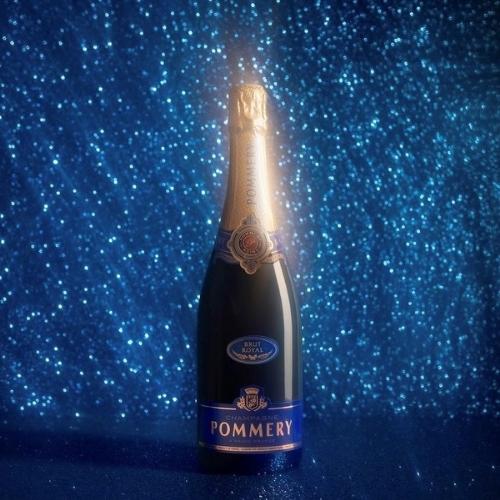 Vivid and fresh, Pommery Brut Royal is perfect for New Year's Eve celebrations.
Nestled in the beauty of the Scenic Rim, good food and wine, magic views, peace and quiet await at
Sarabah Estate
on Rymera Road in Canungra. Set on 50 acres with just on 10 under grapes, this hidden gem boasts not only a cellar door, but also Chalet Bistro for dining among the lush vines and the Smoke & Vine Bar for pizza and a glass of estate wine.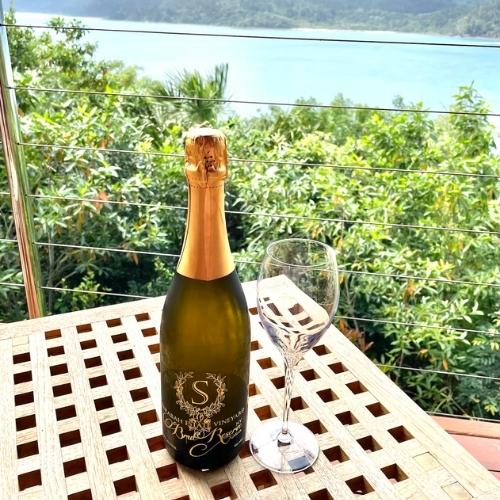 Beautifully creamy, Sarabah's Sparkling Brut brings pear and citrus to the palate.
Try
Sarabah's 2017 Sparkling Brut
– a beautifully creamy yet crisp off-dry Brut wine, not too sweet and not too dry. Made from wooded Chardonnay, Chenin Blanc. Viognier and Colombard, the additional varieties help to balance the smooth Chardonnay, bringing pear and citrus notes to the palate.
With Mount Cooroora as a backdrop,
Dingo Creek Vineyard
on Tandur Traveston Road boasts stunning views to take in as you sample their wines and listen to live music. Regarded as one of the most scenic vineyards on the Sunshine Coast, Dingo Creek is a popular destination for locals and visitors alike.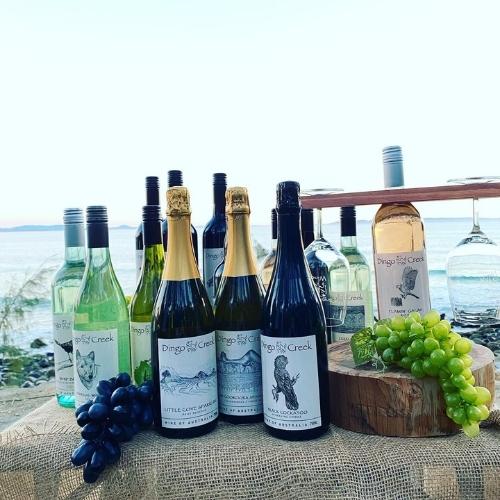 Dingo Creek Black Cockatoo Sparkling Shiraz is just one of the wines to sample at the cellar door.
The vineyard's
Black Cockatoo Sparkling Shiraz
is medium to deep red in colour from well-ripened Shiraz fruit, exhibiting blackcurrant and plum flavours combined with a hint of coconut and spice. Fine soft tannins are best enjoyed now and there is a subtle oak sweetness, which is well balanced.
A visit to
Montalto
on Shoreham Road in Red Hill South is never complete without a memorable meal at the award-winning restaurant. Offering a warm and relaxing dining experience, Montalto has a contemporary vibe, with locally made chestnut tables, while floor-to-ceiling glass windows allow guests to drink in breathtaking vineyard views.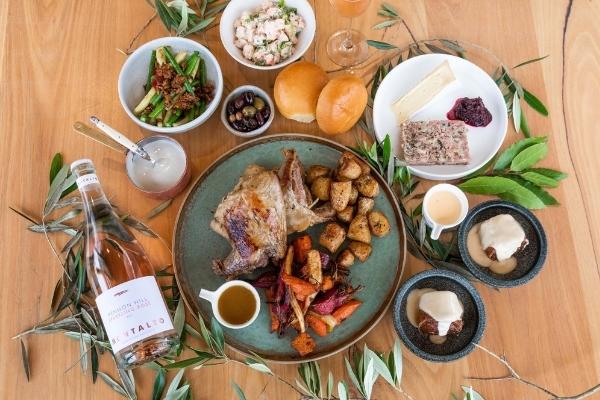 Montalto's Sparkling Rosé is ideal enjoyed with seafood and brie-style cheese.
The perfect aperitif and generous enough to accompany a host of food including prawns, smoked salmon, caviar, oysters and brie-style cheese,
Montalto Pennon Hill Sparkling Rosé
is an early drinking-style wine, made from 100% Pinot Noir grapes from the Red Hill Vineyard.
Surrounded by a sea of vines overlooking the spectacular Coal River Valley, find yourself immersed in Tasmania's wine country and all the sensory treats it has to
offer at
Frogmore Creek Restaurant & Cellar Door
on Richmond Road in Cambridge. Just a 20-minute drive from Hobart puts you on the doorstep of this award-winning restaurant, cellar door and function centre.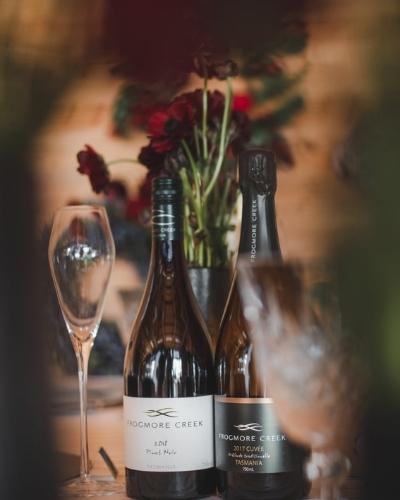 Juicy fruit and toasty notes make this Frogmore Creek Sparkling Cuvée great for any celebration.
Gentle, with saline freshness, juicy fruit and toasty notes,
Frogmore's 2017 Sparkling Cuvée
is made from Pinot Noir, Chardonnay and Pinot Meunier grapes; pair this drop with New Year's Eve dishes of caviar, oysters, steak and fried chicken.
Don't make any pour decisions come December 31, make sure you taste the stars and let's get fizzical for 2022!