December 2012
The Good Foundation & Mobile Kitchens
Jamie's Ministry of Food Centre Geelong is following the Queensland trend, launching their Food Truck initiative this summer. Come December, The Good Foundation will branch out further, sharing their important message and teaching people to cook.
When Jamie Oliver partnered with The Good Guys in 2010, the Good Foundation was established to venture with Australian government bodies. From these combined efforts came Jamie's Ministry of Food, and their first Australian centre in Ipswich. Early October marked the opening of a second Ministry of Food Centre in Geelong.
Jamie's Ministry of Food is now actively delivering cooking and nutrition education programs to the surrounding community from both centres.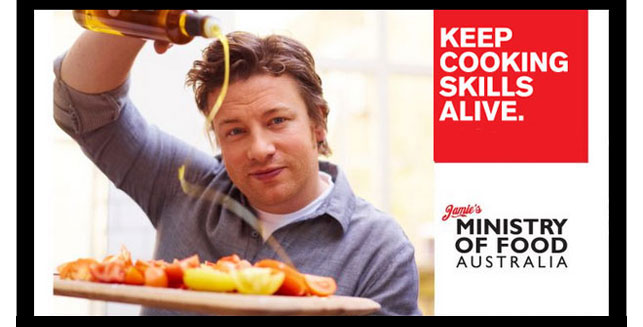 "The Ministry of Food Centre is absolutely for the whole community, the whole town. It's for family and friends, no matter what your age or background."
- Jamie Oliver
For those who are unable to attend cooking courses at the new Ministry of Food Centre Geelong, their fully equipped mobile kitchen classrooms will commence travelling throughout Victoria starting in December.
In the name of building happier and healthier communities, Jamie's Ministry of Food Trucks will be delivering practical advice to communities throughout Victoria. In Geelong for instance, 86% of females and 94% of males do not eat the recommended 5 serves of vegetables each day. The objective is to change demoralizing health statistics by providing as many people as possible the information and tools they need to make better food choices.
"One thing I've learnt over the years, in countries like Australia, is that people really want
good advice; they want help and tools to make better food choices."
- Jamie Oliver
Hands on cooking classes are run by dedicated trainers from either the Food Trucks or at the Centres. Participants will pick up some of Jamie's tips of the trade and important hints about preparing simple, healthy and tasty meals.
Victorian Minister for Health, David Davis recently announced a $100 million state and National Partnership Agreement for preventive health funding on a range of statewide and local strategies to turn around unhealthy lifestyles. Jamie's Ministry of Food in Moorabool Street, Geelong is part of the Prevention Community Model.
"We are committed to working with the community in tackling preventable diseases, obesity, chronic illness and promoting healthier lifestyles," explains Mr Davis.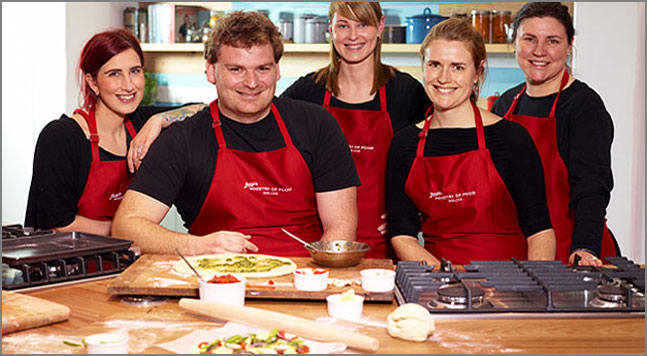 Three key reasons for developing the foundation and Ministry of Food:
- Our health is suffering. - We're forgetting how to cook. - There is a lack of facilities.
Australian Health Stats and Facts
This is the first generation in which people are predicted to die at an age younger than their parents. Cooking skills used to be passed down through the generations, but that chain has been broken and we're running the risk of losing the lineage of cooking skills altogether.
With lack of knowledge, confidence and skills as the main barrier that stops cooking, there's need for change. Education, inspiration and empowerment are the end results of cooking sessions offered by Jamie's Ministry of Food.
Jamie's Ministry of Food uses practical strategies to radically improve health prospects for Australians. The purposefully developed Good Foundation taps into Jamie Oliver's integrity and ability to share the word on food values and the quality of their programming reflects his heart, soul and brand power.
With his food crusade Jamie Oliver proves thatAnyone Can Learn to Cook in 24 Hours. To prove his point, Jamie's Ministry of Food Australia is promoting a sample recipe from this revolutionary book that you can try at home.
An eyes open announcement, Penguin just released Jamie's 15 Minute Meals and you'll see the sample recipe and book review amongst the AGFG December blogs.