Opus Restaurant Executive Chef
Nathan Thomas brings a great deal of culinary knowledge and experience to West Australian restaurant Opus. As AGFG attends the Margaret River Gourmet Escape in November we wanted to get to know some of the chefs around town and Nathan was available for a quick Q&A into his life, experiences and his career at 2 chef hat winning restaurant Opus.
AGFG: Give me a bit of insight into where you grew up and howyou got to where you are now.
Nathan: Brockworth, Gloucester UK was the town where I spent my childhood. Days started with a paper round, followed by a cooked breakfast at my grandparents, then school and the afternoons were filled in by English football practice. At school I enjoyed home economics and my Nan always made sure I was well prepared for my cooking tasks. I did have a strong passion for football but a serious shoulder injury changed my career path. A casual weekend job helped me to make the decision to pursue a career in cooking. It was from here that I headed to London and was fortunate to train under some of the best chefs in the world. My career to date has taken in 7 Michelin Starred restaurants including Pastry chef at the 2 Star Restaurant Gordon Ramsey.I credit my love of food to the home-cooking of my Nan. Continually I enjoy cooking, learning, training passionate individuals and creating the best experiences possible for customers who eat my food. My Australian wife inspired our move down-under along with the desire to have a nice outdoors lifestyle with my 2 children. Although I miss the amazing selection of ingredients available in the UK we are happy here.AGFG: Have you always wanted to be a Chef?Nathan: I did toss up between a career in landscape gardening or cooking, but one thingled to another and before I knew it I found myself following the road of good food.AGFG: How would you define your style?Nathan: My style is a combination inspired by the restaurants I have trained in. But I wouldsay my basics are French cuisine with modern touches. It is so important to me that the initial ingredients are the best they can be.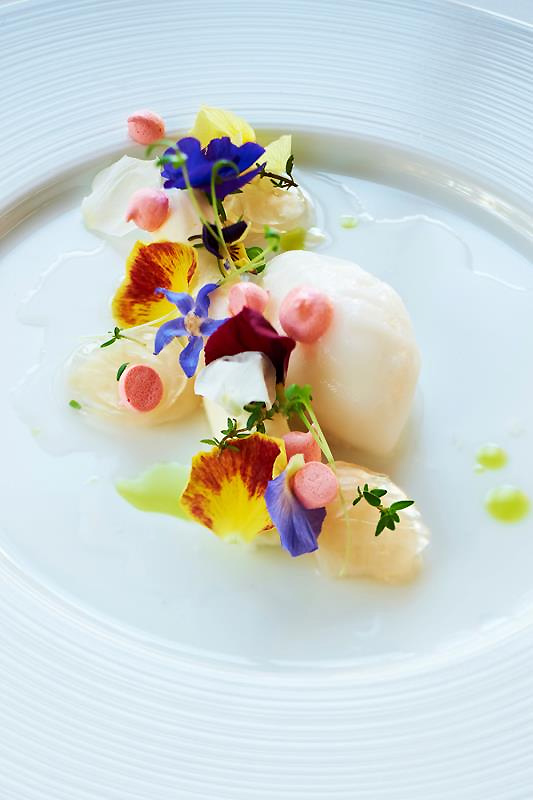 AGFG: What is your feature flavour these days?Nathan: Still I am a strong believer in getting the basics right and cooking with the seasons. I do enjoy collecting and using foraged produce and some of the Asian ingredients.AGFG: Obsessive compulsive about? Nathan: I admit that I am a perfectionist and enjoy the challenge of getting things exactly right. I would put this down to some of the intense training received at places like Restaurant Gordon Ramsey and The Ledbury.AGFG: Your greatest culinary inspirations/influences?Nathan: Phillip Howard- The Square Restaurant, Brett Graham- The Ledbury. I do have great respect for the amazing pastry creators like Fredric Beau.
AGFG: What culture and cuisines inspire you most?Nathan: The diversity of the European Culture is truly inspiring and I do love the French Cuisine.AGFG: What do you love about this business?Nathan: Creating and delivering the best experiences possible for my clients. It is anawesome feeling when a customer walks away happy and having just experienced one of the best meals in their life.AGFG: Most 'eyebrow raising' menu item?Nathan: Not sure if it is eyebrow raising but I have enjoyed creating the venison dish currently on our menu. Loin of venison with Blackberry Agar Balls, Greek Yoghurt, Granola and a house-made Venison Sausage skewered with Rosemary.AGFG: If you had to choose, what would be one dish in your repertoire that defines you?Nathan: Crunchy Biscuit Base, Smooth Creamy Custard Mix just set, served with freshly churned ice cream and fresh Blueberries. I love the complexity and skill needed to create a baked tart. When all components are perfect to me it is one of the best things you can eat, it stands out on its own.AGFG: What does the future hold for you?Nathan: I wish I knew what the future holds.... the dream to one day have my own place is still strong and something I will strive towards. At the moment though I will continue to put my energy and focus into creating the best food possible at Opus Restaurant.