Fried rice is one of those tasty comforting dishes that everyone in the world seems to like, so we've searched high and low, tried and fried, tested and stirred, finding you the perfect and fool proof fried rice recipe.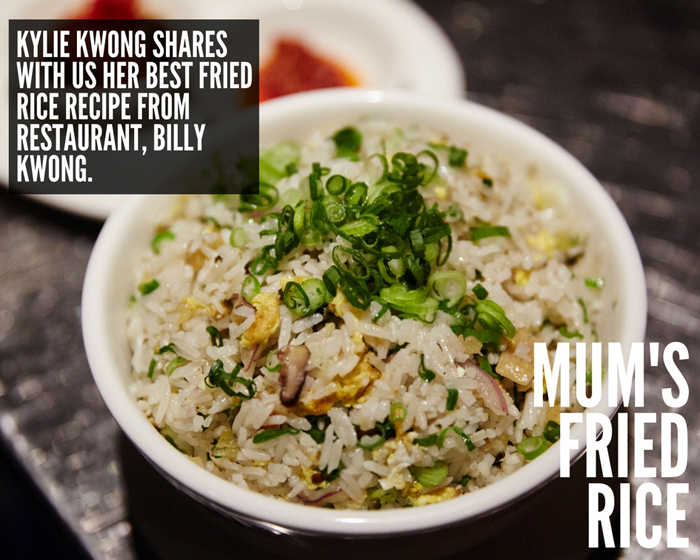 We asked Kylie Kwong to share with us her recipe she uses for her sought after "Mum's Fried Rice" dish served at her restaurant, Billy Kwong residing in Potts Point. Passed down from generation to generation in her family, this humble recipe gives testament to a modest dish prevailing in an acclaimed Chef hatted arena.
Kwong reveals her tips on making the perfect fried rice, stating the trick with fried rice is to keep it as simple and traditional as possible, starting with fresh and fluffy eggs and making the onion, bacon or Chinese sausage, ginger and some spring onions the star of the show.
No longer will you be left frustrated with sticky rice that has burnt to the bottom of the pan or glued together in clumps with this easily to follow recipe. Making fried rice is also a great way to use up any leftover vegetables or proteins lying around the fridge, with day old rice preferably used as the moisture in freshly cooked rice will cause it to steam instead of fry, making this the ideal mid-week meal with little fuss and preparation time, to keep the whole family happy.