Compiled by Sean Melrose.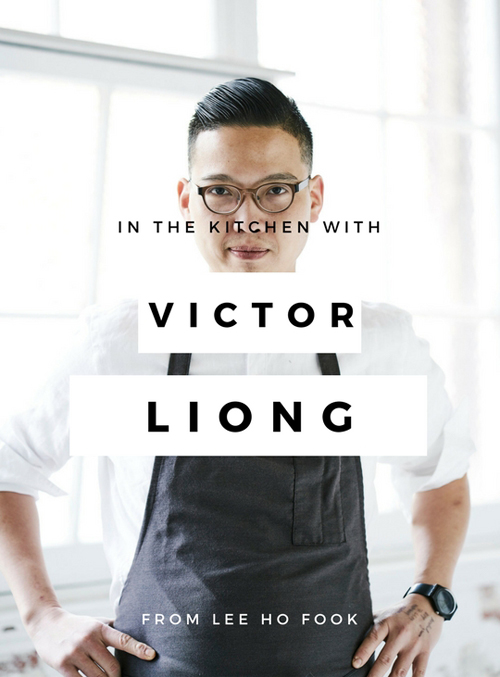 Hatted Chef extraordinaire and boombox toting Kanye West enthusiast, Victor Liong, is a big fan of the occasional kitchen selfie. The well-known Chef from packed modern, underground Chinese venue Lee Ho Fook has a loyal collective of followers on Instagram that track his jovial antics, so we thought we'd join in the fun. Here is a compilation of our favourites, delivered to us from the hands of the crusader in the war against avocado and toast himself, Mr Victor Liong.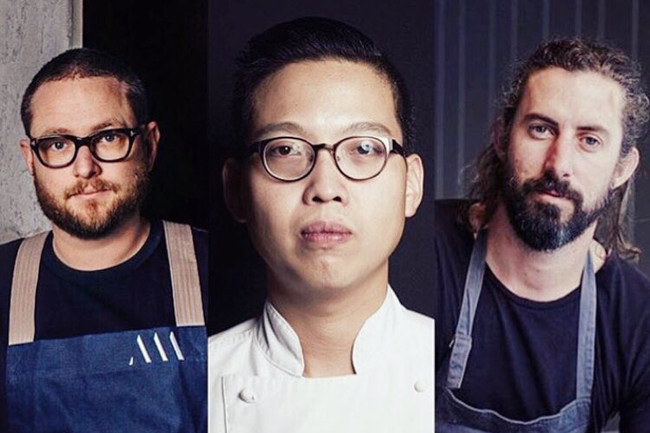 NYC takeover, cooking at Chefs club
In September 2016 Liong represented Australia, cooking at Chefs Club by Food & Wine in New York City, along with two other shining stars from the Aussie culinary scene. On offer was Liong's take on tiramisu, it's called tea-misu and features matcha, Chartreuse mousse, Vietnamese coffee soaked sponge and cocoa. Yum.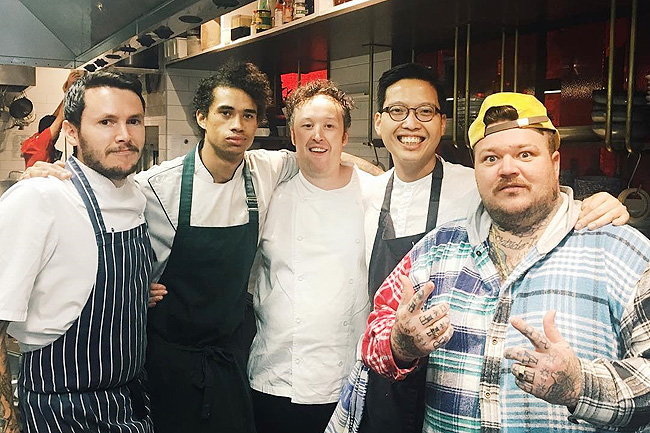 Hanging with Matty Matheson
Here is Victor hanging with notorious Chef and Instagram personality Matty Matheson, who no doubt dropped by to sample some new style Chinese cuisine. Matheson, surveyed by his 180 thousand plus Instagram followers, has been touring Australia and soaking up the vibe, a trip including a visit to the Northern Territory for the third season of his show on VICELAND, Dead Set on Life.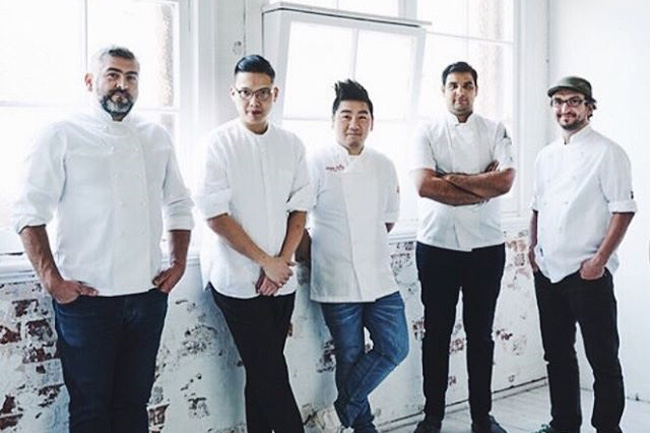 Story of Endulj
Victor with the Endulj crew, a gang of Chefs intent on changing the takeaway landscape in Melbourne. Delivering to homes within a 5km radius to retain freshness, Endulj is a venue offering restaurant quality food that can be enjoyed at your own table, complete with matching wine. From left to right, Frank Camorra, Victor Liong, Adrian Li, Mirco Speri and Executive Chef Matt Germanchis.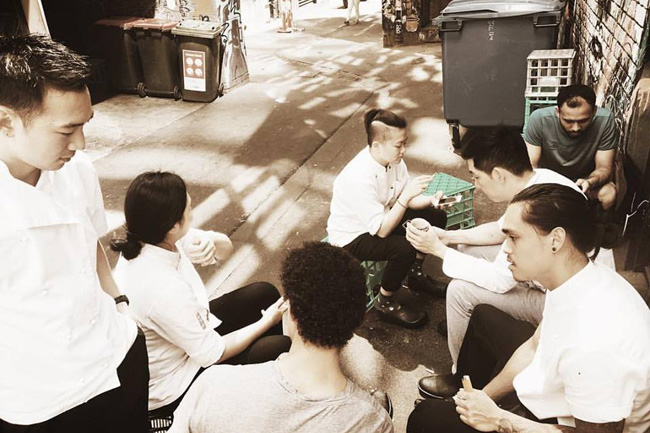 2016's Last Service
Ah the life of a Chef. Here's the Lee Ho Fook team huddled in the alley enjoying some peace and quiet on one of the most important tools in the Chef's arsenal, the ever-reliable milk crate.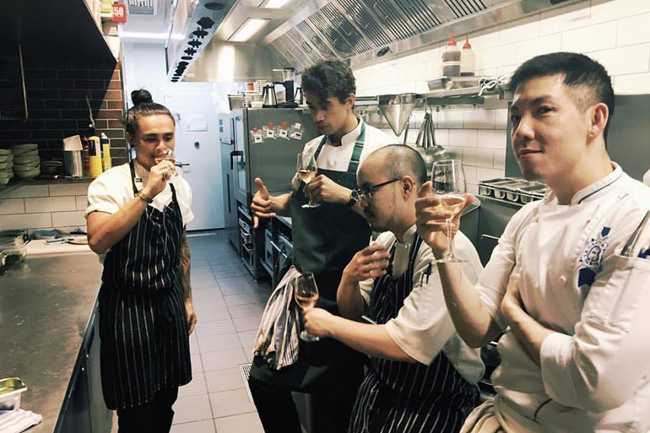 Staff Drinks
A sneaky glass of something agreeable in the kitchen. They say hard work is its own reward, but a glass of white is nice too, from time to time.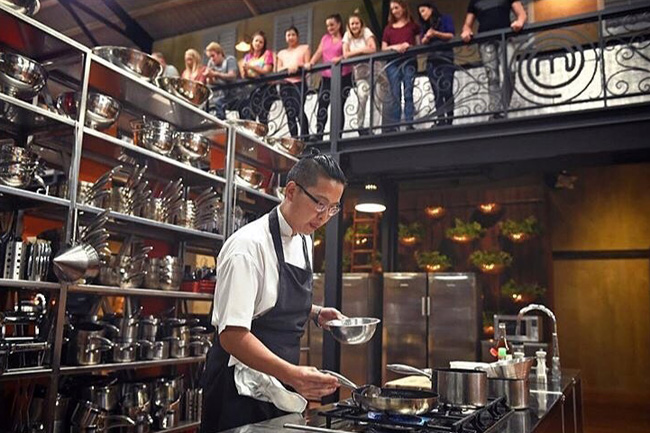 Cooking on Masterchef
On season 8 of Masterchef Australia, the only thing standing between contestant Matt and a second 'immunity' pin, was Victor Liong. In an intense cook off, involving Victor having to cook without a lot of his preferred ingredients and a fifteen minute handicap, he came out on top. Chef and Masterchef judge Gary Mehigan said he could have eaten Victor's roast crayfish with coconut and Armagnac sauce dish, "again and again."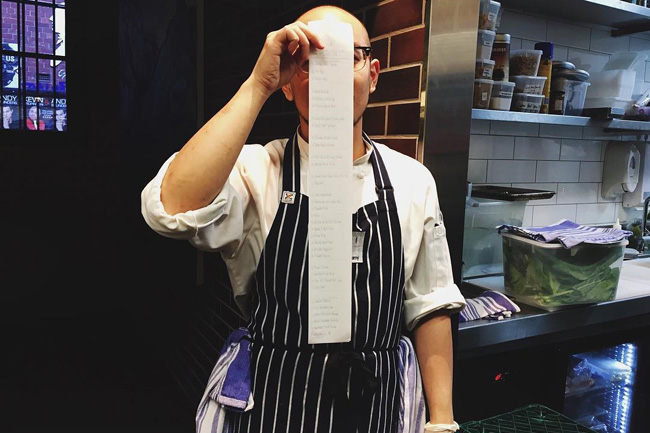 The Docket from Hell
From the looks of things, it's about to get real busy, real soon.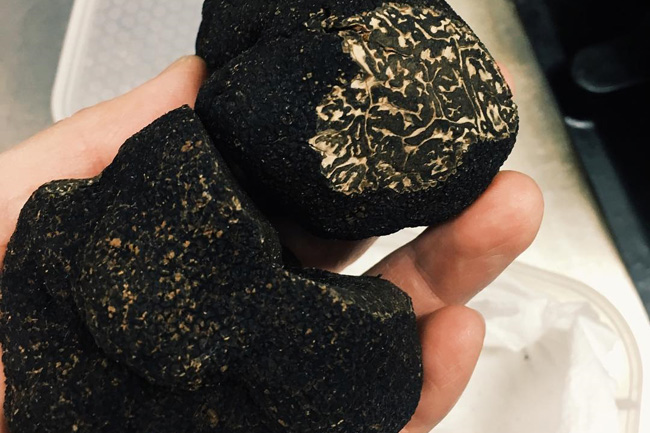 Hands on the Best Ingredients, Tamar Valley Truffles
The Lee Ho Fook team love getting their hands on the very best ingredients. Want to find out what happened to these? Perhaps head in to Lee Ho Fook and grab a table.