By Leigh O'Connor.
Inspired by the elegant butchers' shops of Europe, Melbourne's
Meatsmith
has gained a cult following as the place to find not only the perfect cut of meat but also a great bottle of wine, an essential pantry item or some expert culinary advice.
Celebrated Chef and restauranteur, Andrew McConnell (
Gimlet and Cutler & Co
) and world-class butcher, Troy Wheeler opened Meatsmith in Fitzroy to serve a community of home cooks.
Australian butcher shops have always been social places – they are places of knowledge as much as places to buy produce and ingredients. Andrew and Troy noticed when customers buy steak, they aren't just asking what the cut is or how much it costs, they also want to know how to cook it.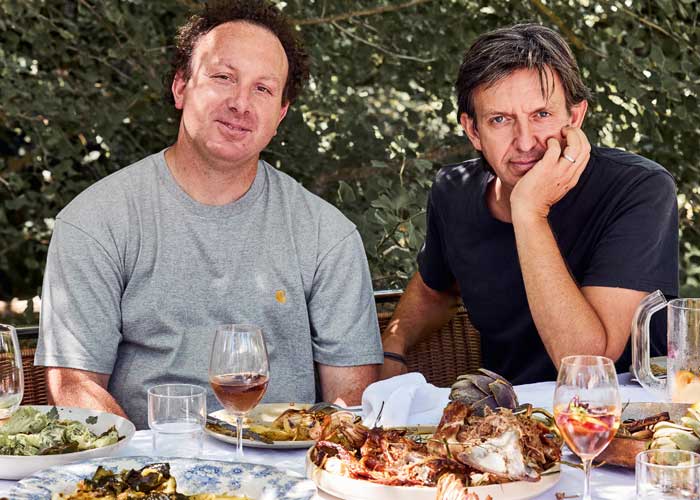 This exchange of knowledge is a constant and makes recipes also a part of their daily lives; leading the pair to document and evolve those recipes, creating a record of how and what they like to cook at home, in their cookbook –
Meatsmith, Home Cooking for Family and Friends
.
Containing something for all home cooks, think quick, easy, accessible recipes you can cook every day to celebration and special occasion dishes for when you have more time to roll up your sleeves and spend the day in the kitchen.
Rather than being a cookbook about butchery,
Meatsmith
offers a modern, balanced approach to cooking with meat; sometimes there is just a seasoning or textural element with vegetables, grains or salads doing most of the heavy lifting, reflecting the way more and more people are incorporating meat into their home cooking.
Using better quality meat in smaller quantities, Andrew and Troy have created a loose sort of template – a modern, rounded, balanced approach to integrating meat into your diet, whether as a bit player or the star attraction.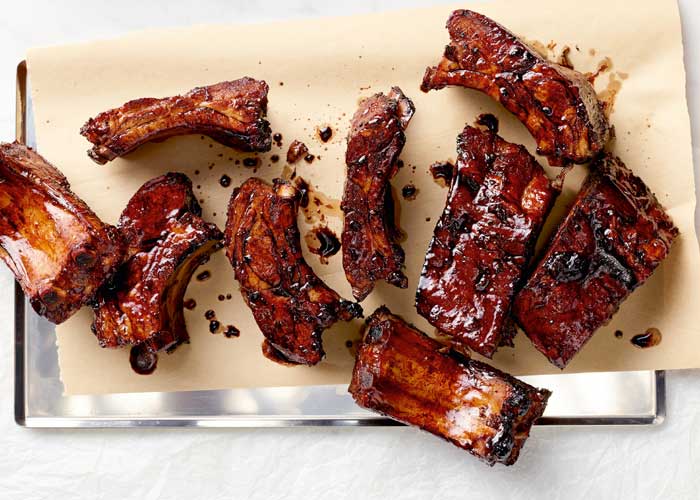 Take this recipe for
glazed pork ribs with eggplant
for example, sticky, delicious goodness that must be eaten with your fingers. A simple marinade of soy sauce, rice wine, garlic and ginger is left to infuse overnight in the fridge before being simmered for about 90 minutes until fork tender, but not falling off the bone.
Served with pan-fried eggplant and simple steamed rice, this recipe is sure to be a family dinner winner…just make sure to leave the ribs overnight for the best result.
In their experience travelling in China, Troy and Andrew say the best way to eat these
Xinjiang cumin goat skewers
was standing outside on the street at 3am after a good night out – but they are definitely pretty good anywhere at any time.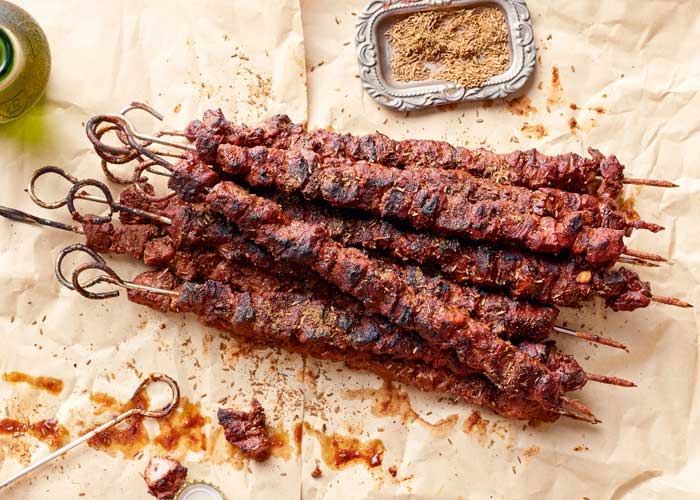 If you are not adventurous or unsure about cooking goat, lamb is a happy substitute – make sure to eat these skewers with your hands while standing around the barbeque with a cold beer.
Rabbit is as easy to cook as chicken and adds variety to your repertoire of meals. This recipe for
braised rabbit pot roast with Dijon mustard, tarragon and shallots
can be made with wild or farmed rabbits; there are some differences – with wild rabbits, the size and meat-to-fat ratio can vary, while farmed rabbits are much more consistent in size and are reliably meaty with a good cover of fat.
Your butcher can help you with breaking down the rabbit if you're not quite ready to take the plunge and cut the meat up yourself.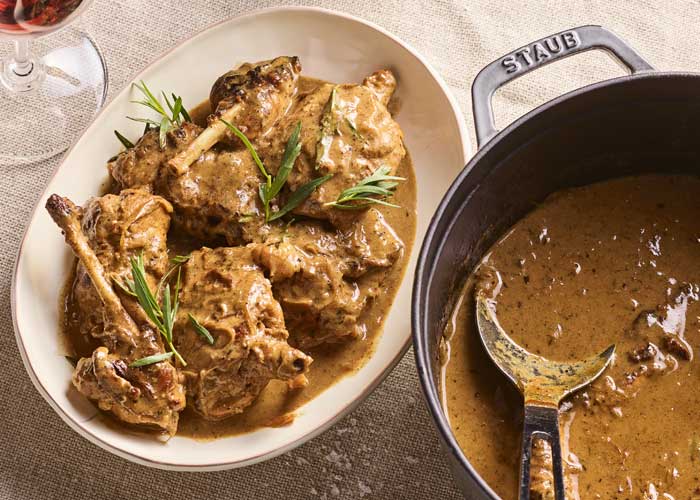 With more than 80 recipes,
Meatsmith
offers special menus for special occasions, from a fiery butcher's picnic to a Summer lunch in the garden along with how to grill the perfect rib eye, prepare a spectacular steak tartare and create a great dessert.
Stunning photography from Mark Roper adds to the appeal, helping make life much easier for the home cook, whether they are novices or experts. This book is about helping to connect the dots and supply the knowledge, experience and confidence to make eating and drinking at home the best it can be.
Meatsmith, by Andrew McConnell and Troy Wheeler, published by Hardie Grant Books, RRP $60.