India's brightest and most colourful festival - March 6, 2015.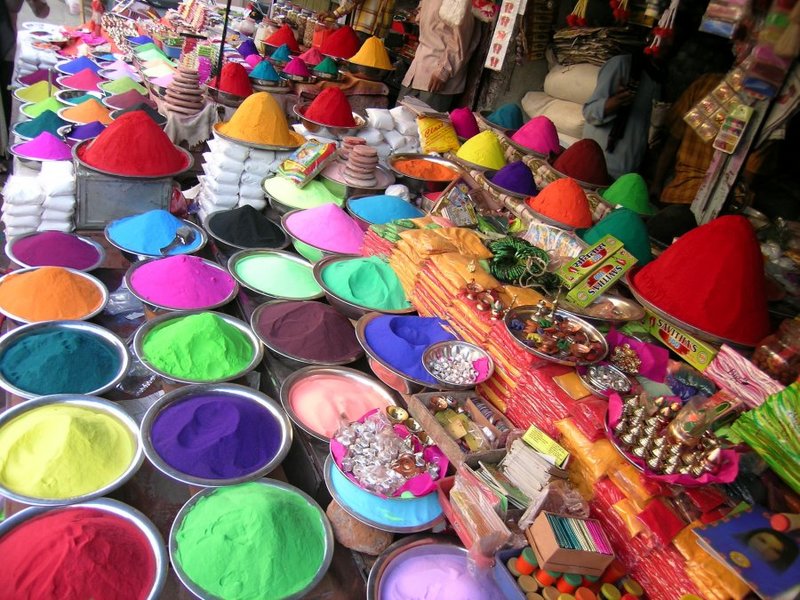 This ancient Hindu festival has become popular all over the world and is known as the festival of colours. In India the entire country wears bright colours to celebrate Holi, markets are teaming with people, activities and shoppers who are making preparations for the festival.
Many colour themselves with coloured powder and water; water bombs and guns are also used and anyone is a target. This happens all over India, in parks, outside temples and buildings. Music and celebration can be heard everything with people enjoying song and dance while spending time with their family and friends.
Celebrate at home with our range of Indian Recipes, get your hands cooking Tempered Radish Raabu or Tandoori Style Lamb Cutlets.
The significance of Holi is based around a symbolic legend, essentially a victory of good over evil, but the cultural significance is celebrated today where people can rid themselves of past errors, conflicts and enjoy a day where they can forget and forgive. People celebrate Holi differently across India, Holi in South India is not as grand as North India but there is a great communal harmony with graceful dances and performances. Those that are traditional, travel to Mathura-Vrindavan every year to feel the essence of Holi, where the tradition of playing with colours came from the legend of Krishna and Radha who played in the area.
For more information check out www.holifestival.org for all information on the legend and celebrations. For those in Melbourne head down to the Werribee Racecourse on Saturday March 7 from 11am - 9pm for Holi Fest brought to you by Festivals of South Asia. You'll be able to experience traditional music, dance, colour as well as food, official catering will be brought to you by Delhi Rocks Indian Restaurant.