Perth enjoys more hours of sunshine than any other capital city in Australia and is fast becoming one of the country's top foodie destinations.
It is also famous for some of the Hollywood stars who were born, raised or studied there – think Isla Fisher, Sam Worthington, Melissa George and the late Heath Ledger.
It's all about fresh seafood on the West Australian culinary scene, along with truffles, native protein and ingredients – rock lobster, barramundi, kangaroo to name a few sought-after dishes.
Continuing on our delicious drive around Australia of 2023 Readers' Choice award-winning restaurants, we have five Perth locations that will satisfy any hunger growl:
Readers' Choice 2023 – Seafood:
With unmatched views of the Swan River and an award-winning interior fit-out, discerning Perth foodies head to
Art of Seafood
at On the Point for the ultimate waterfront dining destination. Nestled on Riverside Drive in East Perth, this stylish restaurant is the place for afternoon drinks on the deck in the sun; before heading indoors, where a well-stocked bar and elegant table settings await along with fresh WA seafood.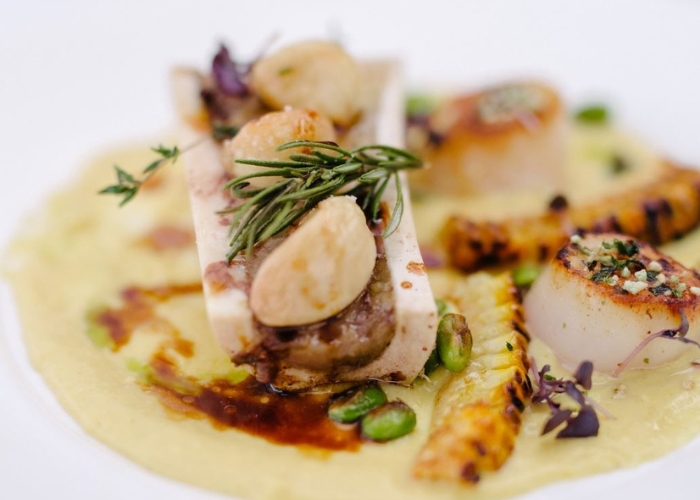 Throw your net over dishes like scallops with bone marrow, charred corn, furikake, edamame and port jus before mains of grilled lobster, truffled fries and aioli.
Readers' Choice 2023 – Italian:
Gracing the Perth dining scene with vibrant flair is
Julio's
Italian restaurant, nestled in an historic Hay Street building dating back to 1902. Carefully restored, Julio's charms with a mix of warm, old-world touches where brick walls are adorned with black and white photos, while modern liveliness can be found in a polished timber decor and contemporary fireplaces.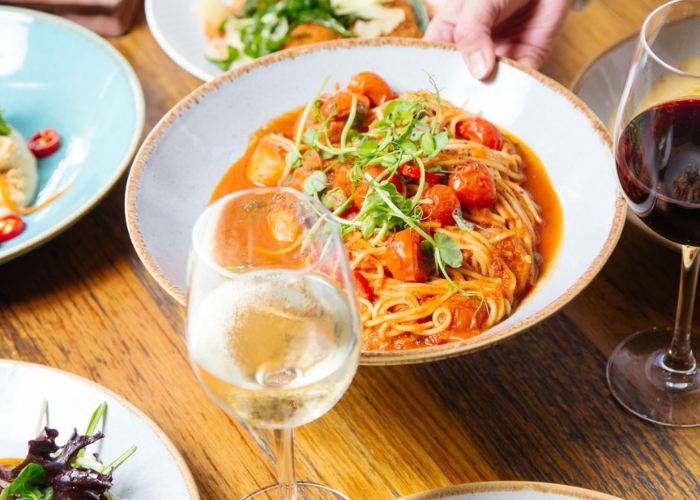 While cracking an Italian wine, peruse a menu of pasta made fresh from scratch, pizza and a spread of hearty mains; enjoy oven-baked penne, with Bolognese sauce, bacon, sun-dried tomato cream, mozzarella and Parmesan.
Readers' Choice 2023 – Grill:
South Perth's grand old lady,
The Windsor Hotel
on Mill Point Road, is proudly showing off her revamped look, Mod Oz menu and on-site, straight-to-tap micro-brewery, Ogden's Brewery. Guests can warm up beside a stone fireplace or take a seat bar side and enjoy a favourite tipple as locals have done since 1898.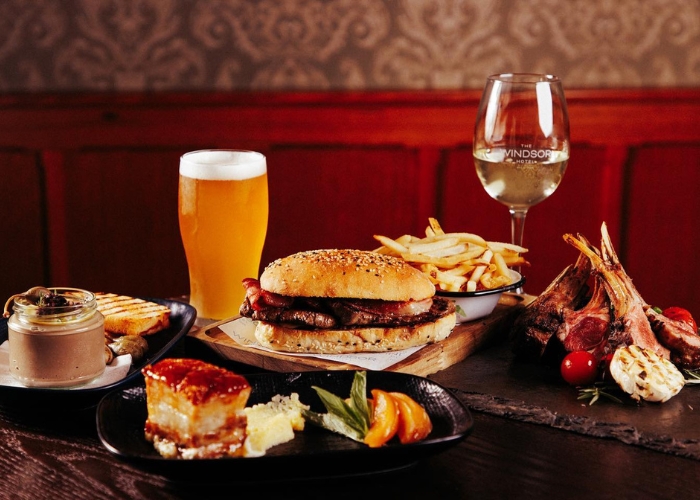 Be treated to white tablecloth service in the dining room, while enjoying char-grilled lamb rack, roasted vegetables and confit cherry tomatoes, or pork bangers and mash, peas and onion gravy.
Readers' Choice 2023 – Regional:
The evolution of modern European cuisine is on the menu at
Caleb Restaurant & Bar
on Railway Road in Subiaco. Reborn from The Corner Italian with a new modern ambience, this brainchild of Chef Caleb Azuka boasts a simple warm décor in a beautiful heritage building, open kitchen and sky-view rooftop bar for nightlife romance.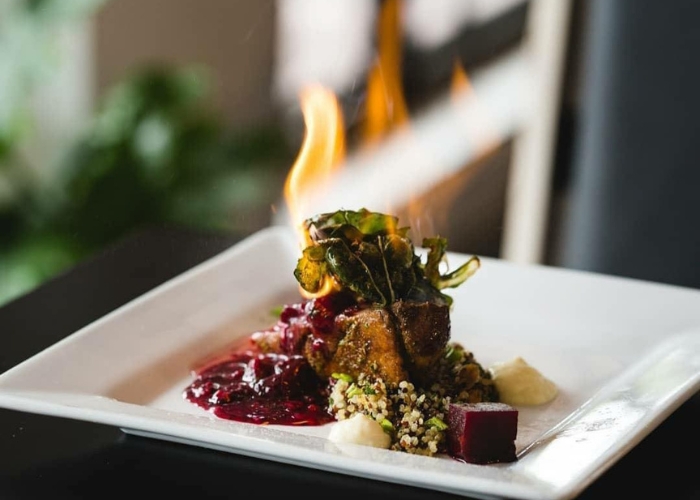 Live DJ music and a European vibe set the scene for dishes like ragu Australiana – 48-hour slow-braised kangaroo and Wagyu beef, handmade pesto spaghetti, gorgonzola béchamel and Parmesan.
Readers' Choice 2023 – Tapas:
A long-loved watering hole in Mosman Park,
Samson's Paddock
on Glyde Street is a tapas haven for local foodies. With a history dating back to the 1830s when horses rested out front while riders quenched their thirst indoors, Samson's has evolved into a casually chic stop for a drink and graze from share plates.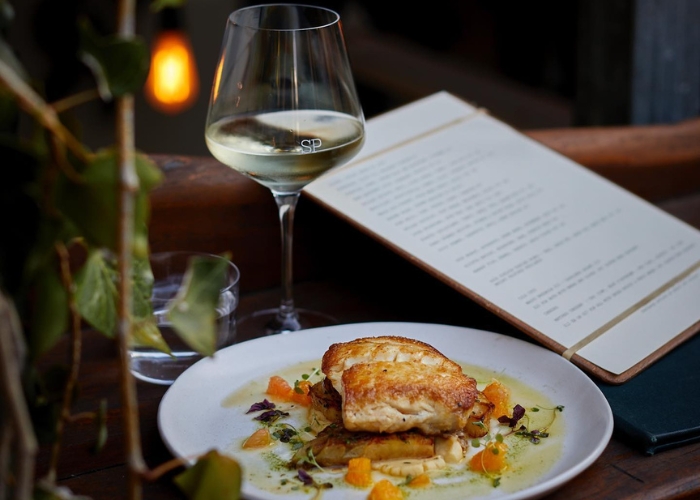 Start your culinary adventure with grilled octopus, basil, olive powder, tomato and pine nuts, moving onto duck breast, asparagus, green beans, buckwheat and miso.