For those who prefer their spine with chills running down it, their skin crawling and their heart racing, we have collated a grave yard sized list of dangerously enticing events to attend this Halloween. So stir your cauldron, dust off the cobwebs and mount your broom as you fly to your haunted house for the most ghostly events around spook-stralia this October.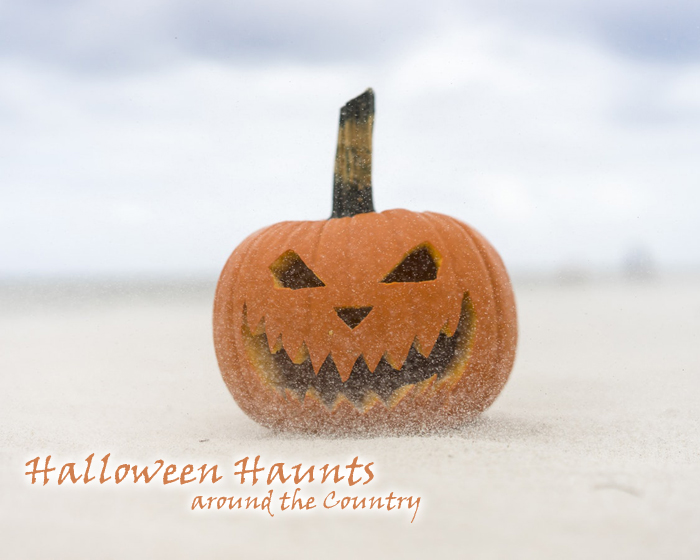 BIG4 North Star Holiday Resort | NSW
The BIG4 North Star Holiday Resort at Hastings Point is known to be family friendly, but this Halloween they are all about making sure the kids have a scream! Hosting a Halloween Weekend from the 27th to the 29th of October, kids can expect a jam packed kids club program of crawly fun with spooky mask creations, trick or treat bag decorating, Halloween themed face painting along with prizes for the best dressed kids and spookish site or cabin decorations. As night falls on Saturday, families can make like zombies and rise from their beds to partake in trick or treating around the park, followed by a movie under the stars.
Assembly Bar | NSW
Escape the bustling city beyond and retreat to Assembly Bar on Kent Street to indulge your scenes with the aroma of wood fired pizzas cooking, as you perch yourself on a stool or intimate table for two in the surrounds of a natural interior styled with stacked chopped wood, potted greenery and an industrious fitout with exposed metal vents overhead. However, come October 28th, Assembly Bar will transform itself into a Zombie Island, offering guest ghouls and ghosts a horribly evil time with all night specials of $12 Zombie Jars and $15 Diablos to keep you dancing the night away to their in house DJ spinning the decks, but be sure to your table before the walking dead swoop in.
Bar Cleveland | NSW
Head along Surry Hills Cleveland Street if you dare to discover Bar Cleveland. Step inside to be taken back to yesteryear with worn timber floorboards and comfy leather couches inviting diners to linger over a beer or glass of wine and contemplate a Mod Oz menu full of pub classics. Throwing a Halloween party for the ages, Bar Cleveland is hosting Nightmare on Cleveland Street, with live DJ's, $5 drinks from 8pm – 10pm and special Halloween shots. Invite the whole coven of 20 or more and receive a complimentary food platter to satisfy any gnarly craving.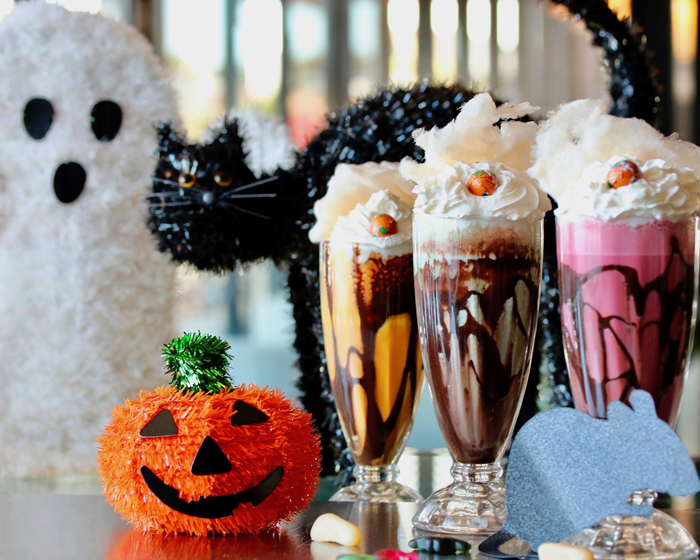 Rendeavous Bar and Restaurant | VIC
When a monstrous hunger strikes after spending a day shopping at Sanctuary Lakes Shopping Centre in Point Cook, head to Rendeavous Bar and Restaurant with the family. Join the locals who flock to tables inside this earthy venue, to be seated in relaxation and comfort to enjoy a menu filled of Mod Oz favourites. However, it is Saturday the 28th of October, when only the brave will make it out again, with Rendeavous offering free face painting and $5 spook-shakes with every kid's meal.
The Moldy Fig | VIC
Inspired by the jazz era of New Orleans, step into The Moldy Fig to submerge yourself in a moody and sultry atmosphere of timber tables, toe tapping tunes and larger than life murals of musical greats, creating the perfect atmosphere to get the party started well before Halloween arrives. Head to The Moldy Fig in the week leading up to Halloween to suck down creepy cocktail specials and spooky food creations all week, with any victims arriving in costume on October 31st, receiving 10% off their bill.
Montania Café Bar and Restaurant | VIC
Mountain Gate Halloween Parade
A staple haunt for locals of Ferntree Gully, Mountain Café Bar and Restaurant has been serving up tricky treats and daring drinks for over 15 years to visitors of Mountain Gate Shopping Centre. Gather up the family to enjoy sumptuous meals whilst the kids are entertained with the free Mountain Gate Halloween Parade on Friday the 27th of October from 3pm, offering a carousel, jumping castle, face painting and a little good-old-fashioned trick or treating.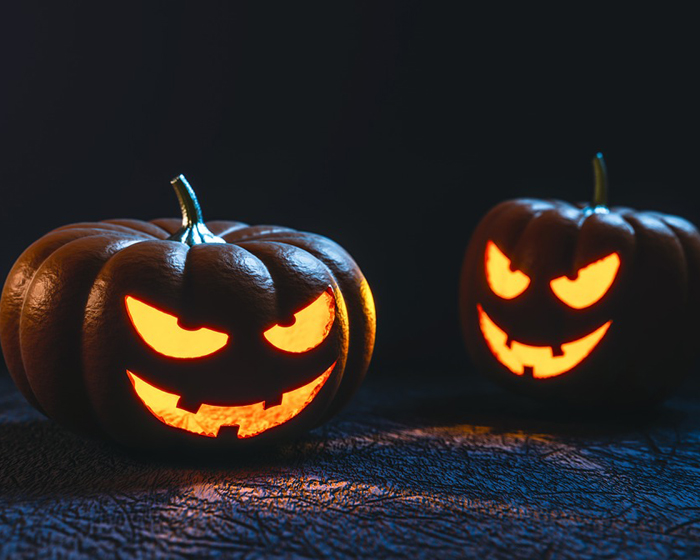 Hopscotch | VIC
Found on Riverside Quay, on the waterfront strip of Southbank, Hopscotch is the go-to urban beer bar for locals and passers-by alike, all flocking to sample the smooth elixirs this microbrewery has to offer. Head to Hopscotch on October 31st to harness a little liquid courage under your belt, before diving head first into the apple bobbing competition with a scream worthy $100 bar tab to get your claws on, or perhaps try your skill at a game of trick or treat beer pong whilst enjoying $9 schooners of signature blood orange hop tart, and remember to RSVP for a cup of pumpkin juice on arrival.
The Rye Hotel | VIC
Located just minutes away from the Rye foreshore, The Rye Hotel on Point Nepean Road is the ideal place to head to when hunger calls after a morning spent at the ocean. To keep the little monsters entertained for the night, The Rye Hotel are hosting Halloween for Kids, a free entry event offering lollies, chilling kids' mocktails and a disco, sure to wear them out before the witching hour arrives.
Currumbin Wildlife Sanctuary | QLD
For those who have ever wondered what the animals of a zoo get up to after dark, head to Currumbin Wildlife Sanctuary on the Gold Coast this Halloween to find out. Bring the family brood for a bite at the Sanctuary Markets before entering the 'fangtuary' to ride the ghost train through the grounds and arriving at the nocturnal corridor to discover what the bats really get up to when the sun goes down and getting an eerie photo taken with a slippery snake and haunting owl. A truly spook-tacular evening with trick or treats for kids, face painting, activities and prizes for best dressed, the family will be sure to be howling with laughter all night long. Be sure to book your tickets early as spaces are limited.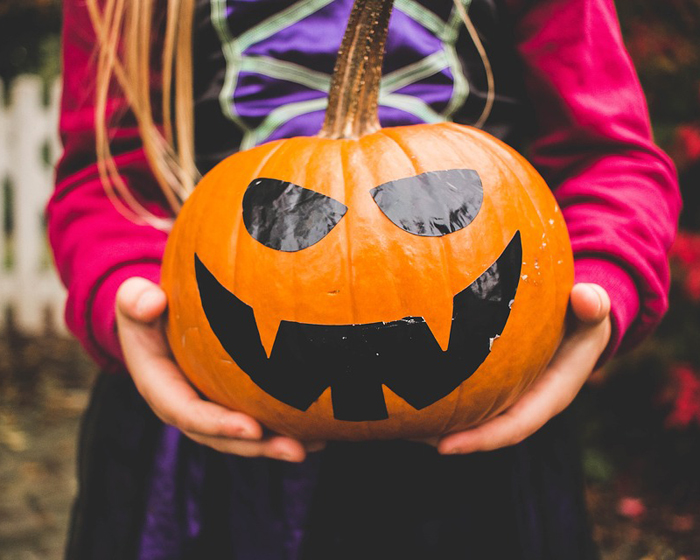 Brisbane Movies in the Park | QLD
For those who prefer to keep the little ones from turning into candy zombies this Halloween, take a stress free approach to the night by packing a picnic rug and heading to Brisbane's Roma Street on October 28th, to enjoy an open air cinema in the park. Peruse the line-up of food trucks to satisfy freakish hungers before relaxing in for the night with two creepy screenings of Monsters University, followed by Edward Scissorhands for the bigger kids.
Berry Springs Tavern | NT
Devilish Night of Halloween Fun
Perched along Peninsula Road in the Northern Territory, you'll find Berry Springs Tavern. This family and pet friendly venue oozes a warm vibe whether leisurely lazing on the verandah with a beer in hand, or dining indoors in spacious, light and airy surrounds, among rustic shabby chic wooden tables and colourful artwork. However, come October 31st, Berry Springs Tavern will host a Devilish Night of Halloween Fun, raising money for a good cause and supporting the UGLY Leukemia Foundation. With scary alcoholic potions available to sip on whilst playing a wicked game of trivia, be sure to dress to impress with prizes up for grabs for best costume.
Still haven't been injected with your dose of dangerous? Visit our What's On guide to open the door on more ghosts in the closest this Halloween.