By Leigh O'Connor.
Every dish on the menu at View by Matt Golinski has a story to tell about where its ingredients have come from and the people who made it possible.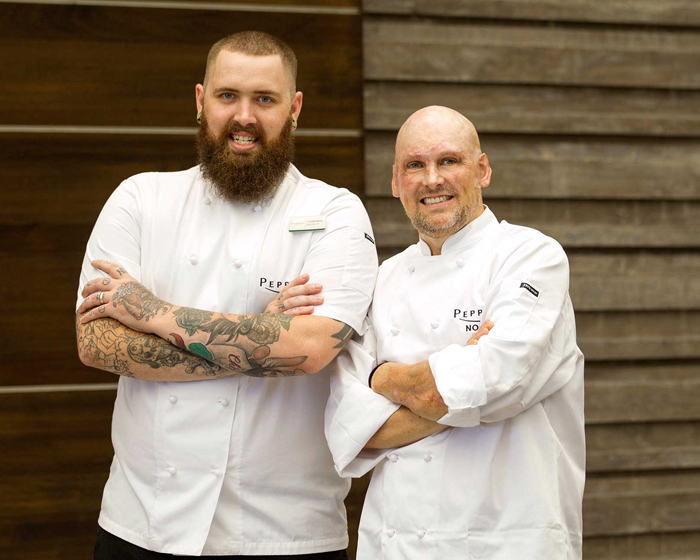 Head Chef, Andrew Wilcox and Executive Chef, Matt Golinski.
Recently signing on for another 12 months as Consultant Executive Chef at Peppers Noosa Resort & Villas' signature restaurant, Matt champions local producers in his quest to source sustainable ingredients for his seasonal menus.
"My brief when I was engaged at Peppers was to develop menus using as much local produce as possible," he tells AGFG.
"In 12 months, we have gone from having six or seven suppliers to more like 50. Eggs, milk, cheese, nuts, olives, tomatoes, garlic, strawberries, limes, honey and finger limes – just to name a few – are all dropped directly to the back door of the kitchen, by the people who grow or make the product.
"This means the kitchen staff have an opportunity to build relationships with our producers as well. That's the thing I am most proud of achieving since I started because even if I wasn't here any more, that philosophy would continue."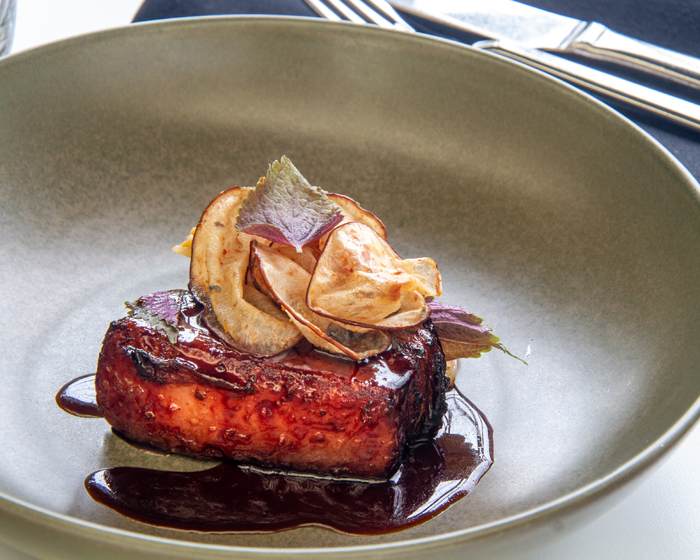 Rhodavale pork belly at View.

Matt is grateful to Peppers' management for their support in achieving this.
"Most large hotels and resorts are locked into using certain suppliers, but I haven't had any restrictions placed on me."
Every menu is written around what is in season… as lychees, mangoes and stone fruit disappear, figs, strawberries, rosellas, quinces, pears and persimmon all make an appearance. Matt is presently working on new Autumn offerings for View, utilising new producers and produce.
"Of course, it's an opportunity to get a bit heartier with some dishes, but considering Noosa barely ever drops below 20C in Autumn, we don't need to go too crazy turning everything into a stew," he says.
"There's a new couple in the Hinterland making great Mead, so I'm using it to poach paradise pears for one of the new desserts. Our strawberry grower is now producing lavender, so that's being infused into a lavender and buttermilk crème caramel, using buttermilk left over from making our own butter.
"There's always something new that some clever producer is coming up with and it's fun finding ways to incorporate what's available into our dishes."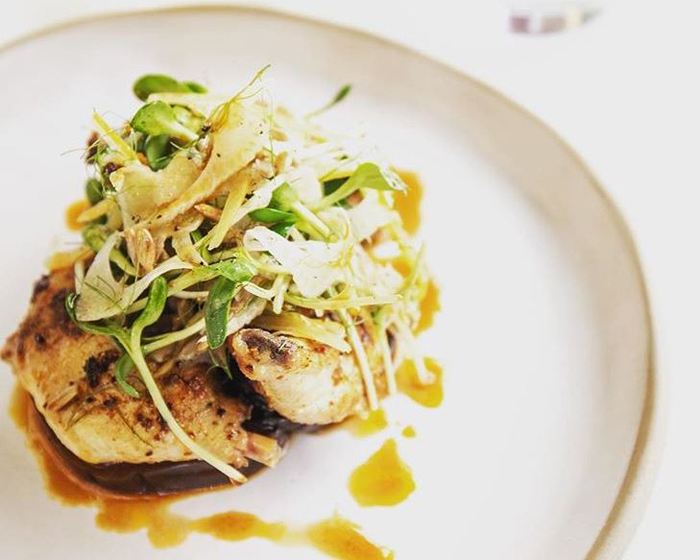 Bendele farm spatchcock at View.
Latest Sunshine Coast producers to join the View bandwagon include Amrita Park Meadery, Lindols Macadamias and CC's Kitchen. Matt says all were chosen for their quality, consistency and great passion for what they produce.
Here's a sneak peek at some of the dishes on the Autumn menu which feature local producers:
Bendele Farm spatchcock served Turkish-style with eggplant escabeche, fennel, sunflower seeds, sprouts and preserved lemon; warm Lust for Crust sourdough with housemade Jersey butter and tamarind braised Rhodavale pork belly with housemade kimchi, nashi chips and perilla.
Matt leaves overseeing the View kitchen to third-generation Noosa local and Head Chef Andrew Wilcox, who shares his passion for the region and vibrant produce with a lively kitchen team and diners.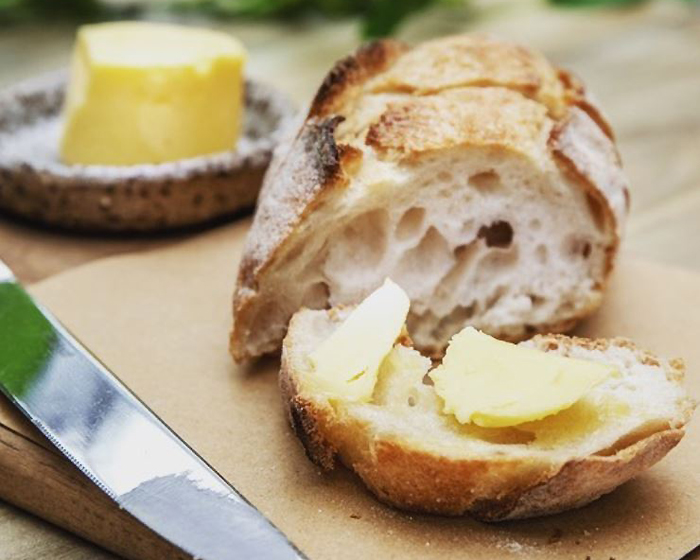 Lust for crust sourdough at View.
Entering the kitchen at just 13, Andrew has developed a strong appetite for gaining the skills needed in commercial establishments after working and managing his own team, learning the ropes in a busy Melbourne hospitality scene. On returning to Noosa, he has embraced a new-found inspiration to bring families together in an environment that caters to all.
It is this dedication from all the staff that prompted Matt to continue his association with Peppers.
"The people I work with were the catalyst for my decision. From the maintenance department to the general manager – they are like my big, often dysfunctional, family now and I'd miss them if I left."
We look forward to seeing what Matt and the View team come up with next!