"Through tasty well-cooked food prepared with fresh, quality and seasonal produce, you can have an incredible life." – Curtis Stone.
With recipes such as barbecued rib eye steak paired with mouth-on-fire salsa and roasted banana soufflé with caramel sauce found in Curtis Stone's sixth book Good Food, Good Life, how is it possible not to have an incredible life?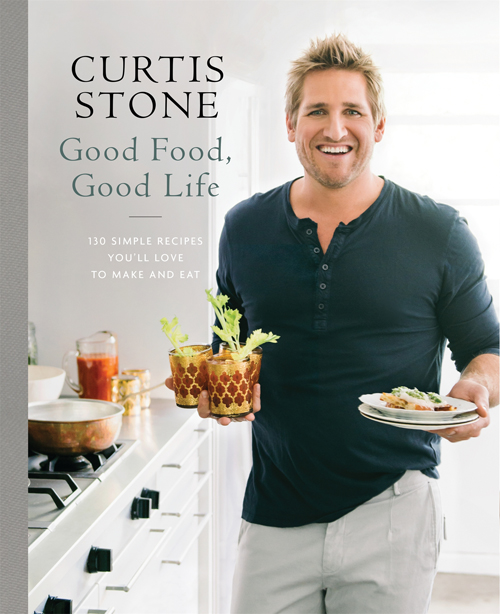 Good Food, Good Life is all about savouring the entire experience that goes with preparing mouth-watering dishes and enjoying it with loved ones (although you may find it a little bit hard to share the highly addictive bite-sized chocolate salted caramel kisses on page 244…). True to Stone's signature structured style, Good Food, Good Life neatly categorises the 130 recipes into seven sections from 'in the morning' to 'dinners' right down to the equally important bits in between such as 'sweets.'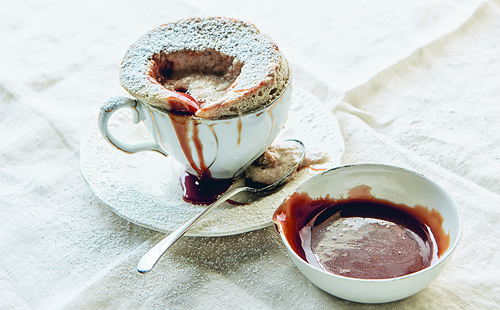 Roasted Banana Souffles with Caramel Sauce. p. 159.
The 287-page paperback also steps away from the glittering lights of the television studio kitchen and the fast-paced restaurant environment with its high-tech gadgets; instead, it focuses on dishes that Stone himself cooks at home for his family, making this book accessible for everyone. Simple meals such as penne with sausage and kale are perfect for the time-poor novice cook – the dish only takes minutes to assemble and makes do with pantry staples like tomato sauce. Of course, kale is not necessarily something that is normally found in all homes, yet the recipe works just as well without it. Meanwhile, those with a leisurely Sunday afternoon to spare might like to give Stone's beautiful slow-braised pork with spicy chipotle sauce a go; don't let the 8½ hour-cooking time put you off – the slow-cooker does most of the work.
Another element that makes Good Food, Good Life a pleasure to read is the added personal touch that Stone gives to the book through anecdotes from his life, bound to make readers smile. The 'good morning' green juice in the 'drinks' section features cute little stories involving his son Hudson, while the carrot cupcakes topped with brown sugar cream cheese frosting are a nod to the wedding cake he made for his wife Lindsay on their special day.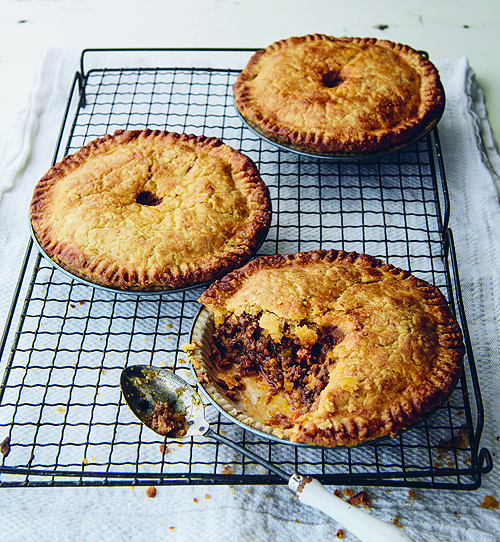 Meat Pies. p. 71.
Stone also pays homage to his Aussie roots through recipes such as meat pies topped with buttery pastry ("when I think of meat pies, I always think of being at an AFL footy game in my hometown Melbourne") and pavlova with fresh strawberries and rhubarb. Furthermore, in between, there are dishes inspired by Stone's time in the United States such as the light and zesty Californian-style Baja salad with crispy tortilla chips and the super-indulgent peanut butter, jam and banana burrito.
A delight to read from first page to last, Good Food, Good Life is sure to be a staple in both the North American and Australian kitchen.
Good Food, Good Life by Curtis Stone (Random House Australia), $39.99. Available now in all good bookstores and online.