Tee off on Australia's oldest golf course
No good at golf? Not to worry. Tasmania's surrounding waters make an excellent excuse for golf balls to go "missing" if you happen to find yourself lagging behind. An uncrowded island with emerald fairways and lush green valleys, Tasmania is an ideal golfing destination with panoramic ocean views and cliff top holes. With more than 80 to choose from, you'll be sure to be within close range wherever you are.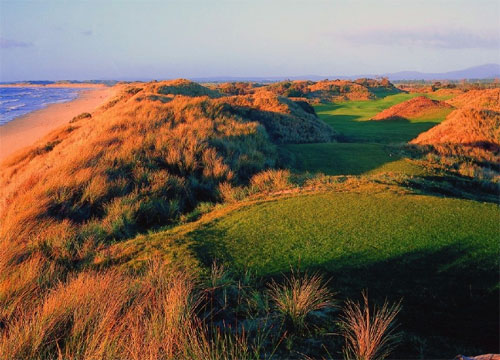 Where can I golf in Tasmania?
What better way to begin your Tasmanian golfing trip than by setting foot on Australia's oldest course, Ratho. Situated in Bothwell in the state's central highland, Ratho was established by homesick Scottish immigrants in the 1830's, an 18 hole course full of varying challenges. Situated between the Australasian golf museum and the Nant Whiskey Distillery, Ratho may take more time to complete than upon first thought.
From old to new, Tasmania's Barnbougle Dunes has been rated as one of the world's best golf courses as well as Australia's #1 public golf course. Situated in the north, an hour from Launceston, Barnbougle Dunes goes over and across coastal dunes with an amazing view of the Bass Strait complete with 18 testing yet playable holes. Nearby, Barnbougle Lost Farm is one of Tasmania's more recent developments, opening in 2010 adjacent to Barnbougle Dunes. With holes that wind along the coast and inland towards the hinterland, Barnbougle Lost Farm has a minimalistic course design, letting Mother Nature decide which way the fairways should stretch.
In Hobart, the Tasmanian Golf Course is set on Barilla Bluff, full of large rolling green hills, tree lined fairways and panoramic ocean views. Picturesque in both location and style, the Tasmanian Golf Course has 18 testing, particularly famous for its third hole which stretches around Ballina Bluff, a steep dropping from tee to green.
Read up on golf and golf courses in Western Australia here, http://www.agfg.com.au/Blog/post/2007/08/25/Golf-in-Western-Australia.aspx