The origins of the barbeque are smoky to say the least – it is believed indigenous Haitians encountered by the Spanish when Columbus first arrived, were found cooking meat on sticks suspended above a fire.
The Spaniards took the process home with them and the term
barbacoa
entered their language, from there, it became
barbeque
and spread around the world, where today it is one of the most popular forms of entertaining family and friends.
If you are heading out to celebrate World BBQ Day on Tuesday, July 4, here are five of our favourite venues to enjoy barbeque fare:
Heavily inspired by traditional fine dining and design, sample Korean BBQ dishes with delightfully unexpected twists at
Hwadam BBQ
on Elizabeth Street in Melbourne's CBD. Cosy table seatings await, all with individual grills so diners can cook to their own liking in a moody vibe of subdued lighting and dark wood.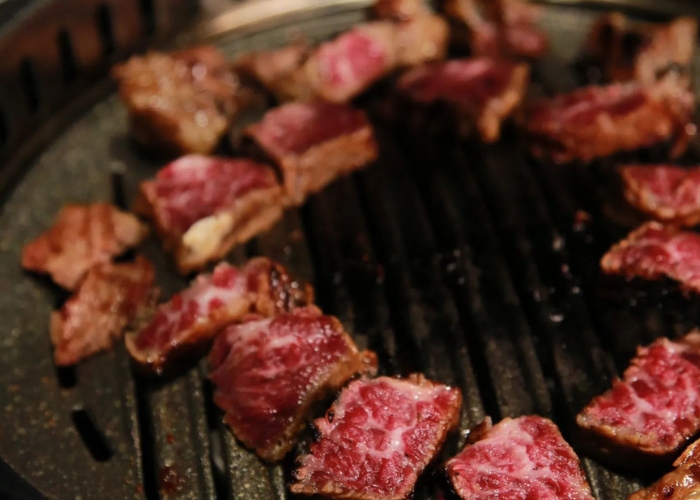 Carnivores head straight for cuts of Wagyu like chuck eye steak, marinated bulgogi and oyster blade, or perhaps marinated pork belly fillet hits the mark with a spring onion salad, mushrooms and rice.
Low and slow meat to tempt all tastes is on the menu at
Bluestone American BBQ
on Sydney Road in Coburg. This Melbourne venue is the place to head whether you're popping in for a quick bite, planning a special event, or anything in between; Bluestone is all about amazing service and awesome flavours, so you can relax with a bevvy and meal with the people you love most.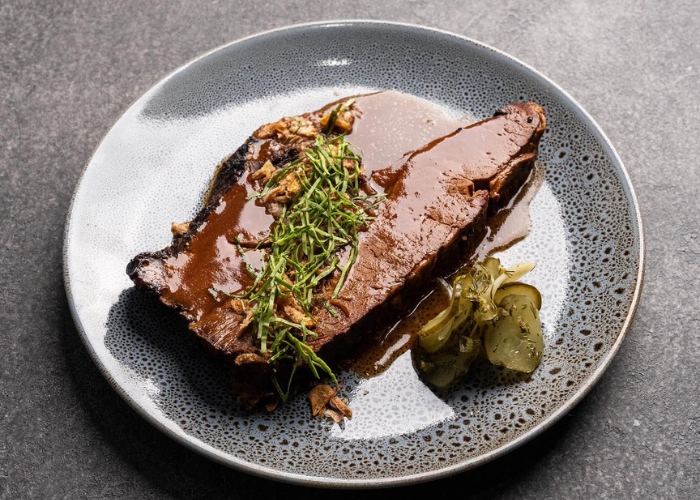 Taking inspiration from the Chef's Uruguayan heritage and passion for cuisine from both American continents, expect to devour smoked classics like pit braised pulled lamb with rosemary rub and French pickle, washed down with a cheeky Margarita.
Traditional American-style low and slow BBQ fare has locals and visitors returning for another fix to
Proof BBQ & Booze
on Duggan Street in Toowoomba. As close to a US neighbourhood hang out as you will get, pull up a stool at the bar and imbibe your fave spirit while salivating over tantalising aromas wafting in the air among surrounds of polished wood, booth seating and exposed brick.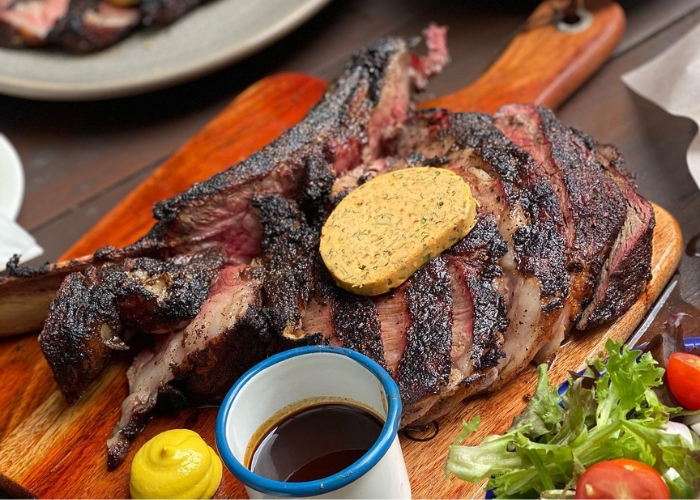 Signature smoked meats like beef brisket and pulled pork demand to be devoured with sides of burnt end chilli beans, spiced corn riblets, onion rings, taxi fries, mac 'n' cheese and signature cornbread.
A long time in the making,
City Winery Brisbane
brings the grapes to Fortitude Valley…you bring the party. This multi-functioning venue on Wandoo Street is Brisbane's first inner-city winery since 1860, boasting two dining options, a working micro-winery and cellar in a rustic converted warehouse.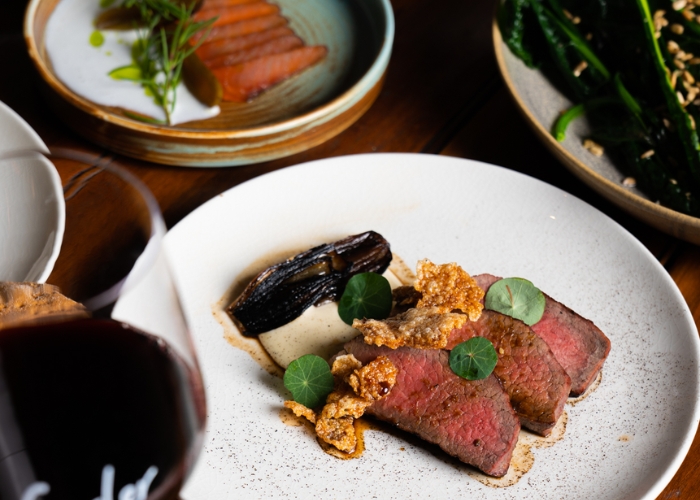 From menus showcasing seasonal, locally sourced produce, which has been touched by fire and salt, perhaps start with Black Angus jerky and pepper relish, followed by coal-roasted chicken, fermented chilli, sweet corn and chimichurri.
Follow the aroma of Texas-style barbequed meat to find
Smokin Hot 'N Saucy Barbecue
on Maitland Road in Islington. This Newcastle food truck has set up a permanent location in the laneway where brightly painted walls, an orange awning and wooden tables set the scene for chowing down on all things meat.
Big Tex loves loading up the smoker to cook meat for up to 12 hours - expect platters overloaded with beef, brisket, pork and chicken, with sides of corn casserole, jalapeño apple slaw and potato salad.