By Leigh O'Connor.
We know her as the smiling Mum, who 10 years ago came to our attention as the inaugural winner of Australian MasterChef.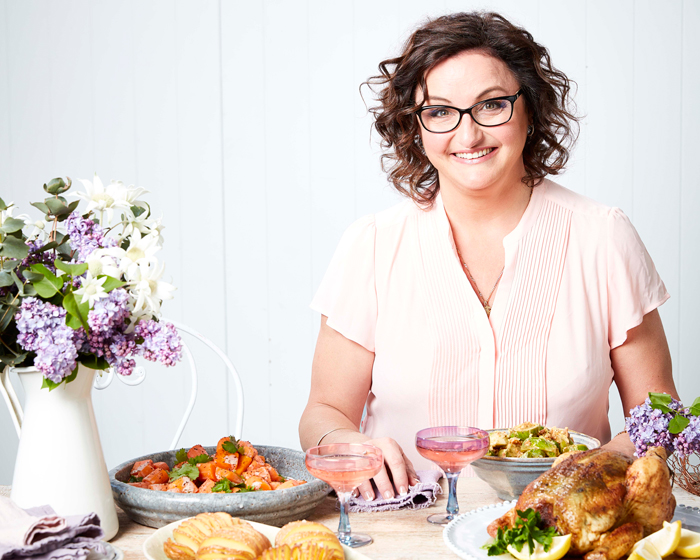 Julie in the kitchen. Photo by Steve Brown.
A lot has changed in the last decade for Central Coast mother of three Julie Goodwin, now a celebrity Chef, cooking school teacher and radio presenter. This Mother's Day on Sunday, May 12 she will be in the kitchen at her North Gosford establishment serving up High Tea for local Mums, as she reflects on where she has come from and where she is going.
"In hindsight, if I could talk to the younger version of myself I'd say: 'Don't worry, weird little girl, it's all going to be okay.' MasterChef created so many opportunities for myself and my family, we have been able to travel, and I've been so lucky to make a living out of cooking and writing," she says.
"And now I'm experiencing a whole new career in radio… it's all because of MasterChef."
Her three boys were much younger when 4 million Aussies tuned in to see her defeat Poh Ling Yeow in the final in 2009, but Julie says they were unfazed by all the attention and have taken it in their stride.
"It's died down a lot now, but they're very grateful for the opportunities it has brought to our family."
Julie says her most memorable Mother's Day occurred during the filming of the popular television show, when producers decided at the last minute to let contestants see their families.
"I hadn't seen them for a long time and it was so wonderful to spend the day together. It took everything I had to go back into the house that night," she recalls.
Mother's Day has always been a day of togetherness and enjoying her family… as well as glorious breakfasts in bed.
"When the boys were young, their Dad would take them to the bargain store to pick out a gift they thought I would like. Some of those gifts were absolutely hilarious and I treasure everyone."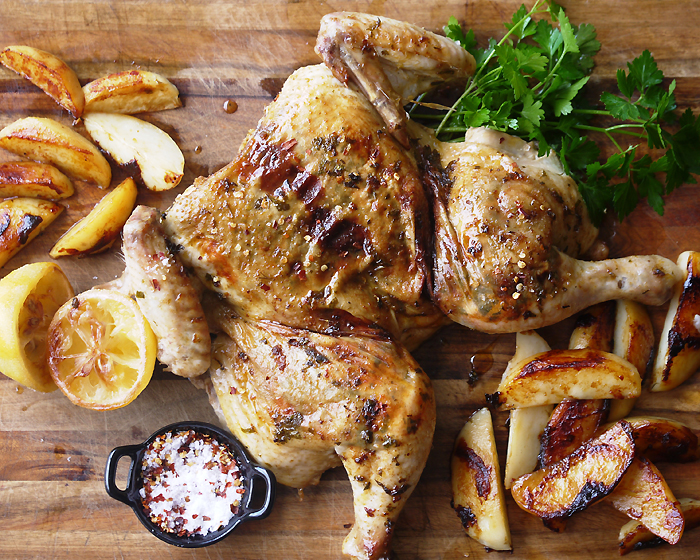 Julie is fairly certain the first thing she cooked her Mum on this special day was burnt toast and a cup of tea, but it is her recipe for spiced flattened chicken that she shares with AGFG readers.
"I selected this dish because it's so easy to make that hopefully Mum will get the surprise of a cooked dinner on Mother's Day – and also regularly throughout the year."
Another string to Julie's bow is her singing ability… she has even released a Christmas album.
"I've been singing since the days of the school choir," she confesses. "And I've been known to belt out a tune in the kitchen every now and then. I also played the clarinet in the Hornsby Concert Band until I was 16.
"I quit when they became a marching band because I am not co-ordinated enough to march and play the clarinet at the same time!"
There's no problem being co-ordinated in the kitchen though and Julie is sure to be hitting the culinary high notes for many tunes to come.