Leigh O'Connor.
Born in the Chinese Zodiac Year of the Monkey, Will Liang embraces his cheeky monkey side to master new challenges and bring new meaning to the word 'fusion.'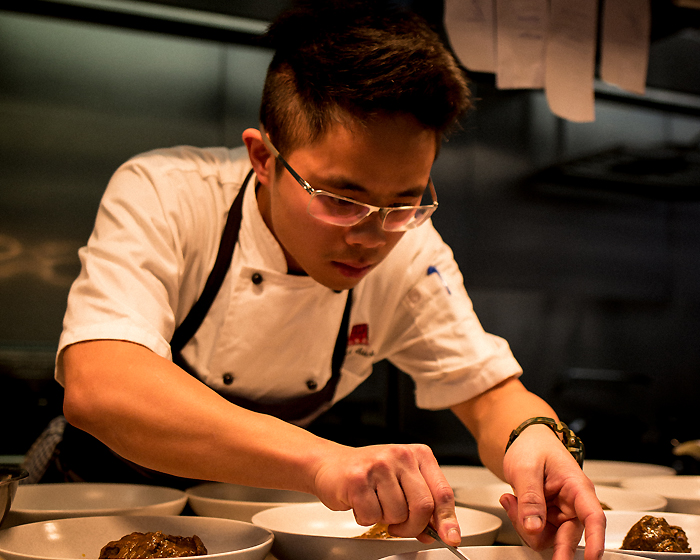 Executive Chef at two Canberra restaurants – Wild Duck Fine Asian Cuisine and Momoda – Will pushes the boundaries of traditional Chinese flavour with his innovative style and prides himself on sharing his heritage with Australian diners.
Born and raised in Guangzhou, widely considered THE food city of China, eating has been his first priority since the day he was big enough to join the family table for a proper meal. There is nothing he is afraid to try - from every part of an animal to seafood, vegetables and rare ingredients.
Arriving in Canberra to study at college, Will embarked on his culinary journey as a part-time kitchen hand at Jimmy's Place in Dickson, where he took note of food preparation techniques and found his passion for cooking.
After graduating, he decided to pursue this passion further studying through Canberra Institute of Technology to gain formal training en route to becoming a real Chef. Starting at Wild Duck as a pastry Chef, he developed and refined his culinary skill and in 2016 took over the Head Chef position.
Wild Duck is renowned as a fine dining destination and Will brings a warm welcome to those guests looking to explore the broad and exciting world of China's domestic cuisine, along with authentic offerings from across South East Asia.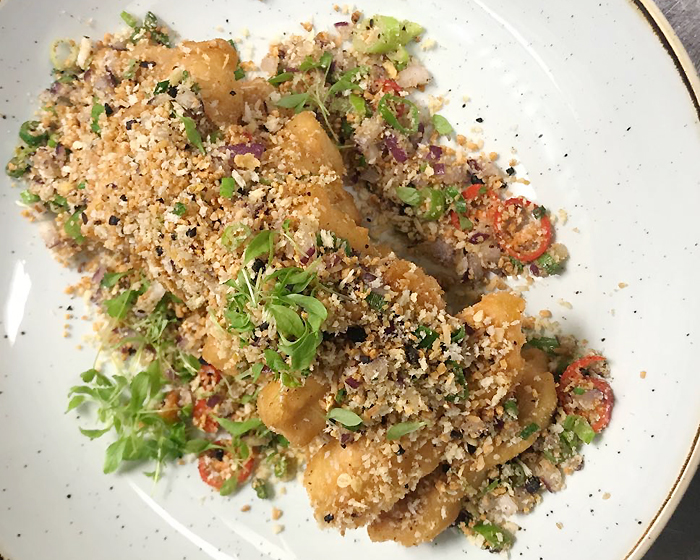 His signature dishes range from sticky slow-cooked lamb ribs, coated with cumin, lemongrass jam, lime juice and sugar-cured kumquat to pandan infused crème brulee with Szechuan peppercorn ice cream. It is his recipe for Typhoon Shelter Ocean Trout – battered deep fried trout, topped with a black bean, garlic, chilli, five spice, ginger and coriander bread crumbs – that he shares with AGFG readers.
Will's second restaurant Momoda opened last year and combines traditional Asian flavours with Western delights bringing a fun new twist to dishes such as his double cheeseburger dumplings and Taiwan Boba milk tea panna cotta.
With a mantra of 'there is always something new to see and master,' this cheeky monkey is sure to be delighting diners with his take on Chinese fare for many New Years to come.