By David Ellis.
Blue Pyrenees Estate in western Victoria has a full-on-taste 2013 Estate Red that winemaker Andrew Koerner created by bringing together four different varietals, maturing them in French oak for two years, blending and bottling in 2015, and then cellaring with care until now.
And his patience has certainly rewarded, for himself and for the recognition this wine is receiving, and for consumers for a wonderfully moreish drop that at $42, has got "partner with premium dining" written all over it.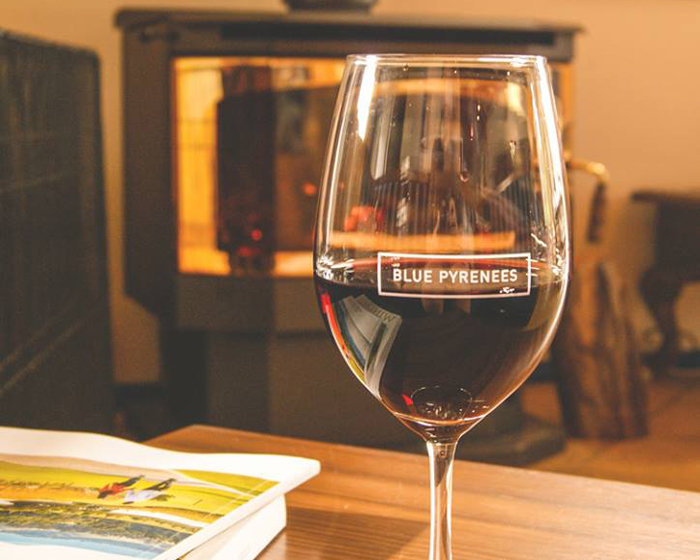 Andrew brought together 73% Cabernet Sauvignon, 19% Merlot and 4% each of Malbec and Shiraz for this beautifully rich drop in what he likes to call "a traditional old-world style suitable for aging," one that's loaded with fine grain tannins and lovely lingering fresh berry and choc-mint flavours.
Get into it now for that special occasion, or think of cellaring for some other major event any time over the next twenty years, and you'll appreciate why this is a true benchmark wine that Andrew blends only from the best of vintages.
This Blue Pyrenees 2013 Estate Red would make for a wonderful match with the Christmas turkey – either hot or cold – or with a good steak any other time.
One to Note: we don't hear a lot about Robert Stein Wines out near Mudgee in NSW's Central West, but here is a small maker with a prestigious history it is certainly justified in being proud of.
For current winemaker Jacob Stein is the third generation of his craft, his grandfather Robert Stein having planted their vineyard on the slopes of Mount Buckaroo in 1976, and his grandfather's ancestor Johann Stein sailing to Australia from Germany in 1838 to work on the famous Macarthur family's pioneering commercial vineyard as their "vine dresser," and bringing with him vine cuttings for them from his homeland.
A just-released 2016 Robert Stein Reserve Chardonnay was made from those vines planted in 1976, and has a generous body, wonderful citrus and yellow stone fruit flavours, some fine spice, and a creamy palate with nice acidity.
Pay $40 and pair with poached salmon, salmon fish cakes, or grilled pork or veal chops topped with a creamy mushroom sauce.
Winespeak: cigar-box refers to the tobacco-like aromas in a wine that derive from its storage in oak.