Just beclaws you love them, treat your family and friends to a sensational seafood dinner with this recipe from
Noosa Beach House
brainchild and celebrity Chef Peter Kuruvita.
With a fresh beach holiday-style fitting to the iconic Noosa dining strip of Hastings Street, this smart-casual venue has fast become the go-to for crowds, exuding stylish sophistication with wicker baskets overflowing with lush ferns in the lively bar area; while the restaurant features an open kitchen well suited to ambient evening dining.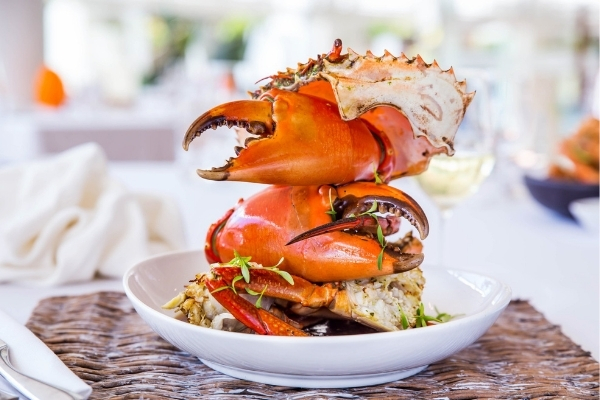 Peter's signature steamed mud crabs, with ginger, chilli and shallots.
"This is a dish I created back in the '90s after a trip to Singapore. I was a bit disappointed with the Singapore chilli crab – not that it wasn't nice, but it wasn't what I expected," Peter explains.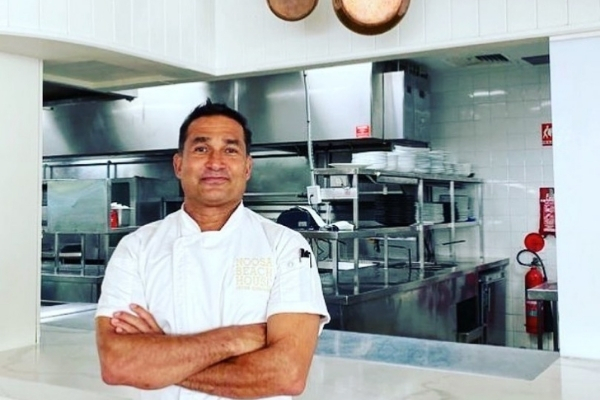 Noosa Beach House brainchild and celebrity Chef Peter Kuruvita.
"On returning home, I went into my kitchen and just reached for ingredients available in my pantry and wrote down the measurements as I went along. The result is very much like me – a little bit of flavour from around the world."
For more seafood recipes, click
here
.