Just as there's a plate for every palate, so there is a cookbook for every culinary creator. Seldom beats a brand new read that you can experiment year round with, so what better gift to give than one that will yield delicious, delicious results. We have compiled a list of our favourite cookbooks making an appearance in our kitchen this year, so whether you've got a sweet tooth or a global culinary connoisseur on your hands, we've got the perfect solution.
For the serious foodie
Sepia; the Cuisine of Martin Benn – Martin Benn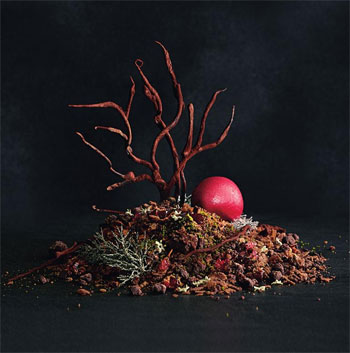 Menu example: Scarlet prawns with shellfish jelly, white cucumber crème fraiche, tempura batter and matcha tea oil.
Get on board with world renowned chef Martin Benn as he takes you on a global culinary journey, ending with a menu of upmost refinement. Not for the casual kitchen dweller, this read will be most appreciated in the hands of a serious foodie, looking to recreate Discover the back story behind Martin's passion for cooking, his penchant for perfection and his journey to creating one of Australia's most successful restaurants.
Presented in five different menus, with around fourteen dishes in each menu, each dish within Sepia has made an appearance on the restaurant's menu throughout the last five years. Basically, if you give this gift, it'll be like having Sepia in your very own kitchen.
For those with an insatiable sweet tooth
Dessert Divas – Christine Manfield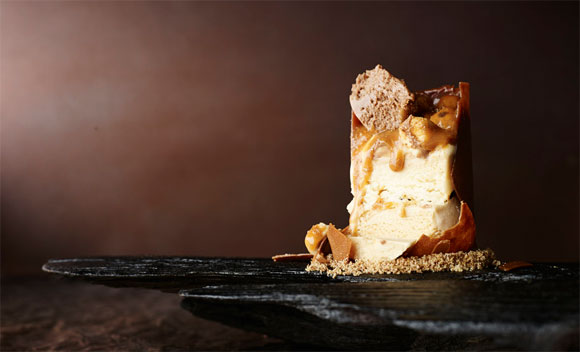 Menu example: Honey trap – cider poached pear, honey mousse, pear cream, elderflower yoghurt and pear sorbet with almond meringue.
Ripe with seduction, Dessert Divas doesn't shy when it comes to the art of indulgence, welcoming you to the 'pleasure dome' from the very first page. Carefully crafted by the Dessert queen herself, Christine Manfield steps into the kitchen to give you the 101 on desserts; namely, that dessert shouldn't take a back seat to a meal and deserves the aftermath of praise rather than guilt.
Divided into seasons and finished with a platter of phenomenal photography for your eyes to feast upon, this timeless hardback looks just as decadent as it sounds, perfect from the inside out.
For those who need to be where it's at
Flavours of Sydney – Jonette George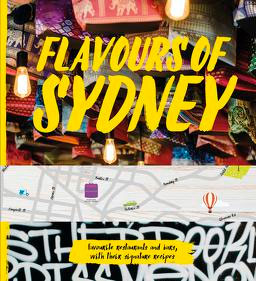 Menu example: BBQ Hawkesbury calamari with Balinese sambal matah and pork scratching.
Why limit yourself to a single venue when you can bring the whole city into your kitchen? ... figuratively speaking. Go big with this impressively sized hardback, taking you on a historical tour of the big smoke before delving into the delights that Sydney city has on offer. From pearls of wisdom from the city's top chefs through to a comprehensive restaurant timeline, Flavours of Sydney ensures you a thorough journey throughout the city's culinary culture, with a smorgasbord of venue reviews accompanied by their signature recipes.
Categorized into suburbs, each of the venues and accompanying recipes are tied together with a captivating collection of cityscapes, food culture and delectable recipes just waiting to be recreated.
For the weekend host
Easy Weekends; Food by Neil Perry – Neil Perry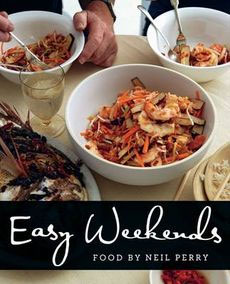 Menu example: Chargrilled baby octopus with olives and hand pounded pesto.
When summer weekend gatherings come in droves, allow award winning chef Neil Perry to assist. Easy Weekends celebrates the flavours of home cooking, featuring over 100 recipes that will take your next weekend get together to the next level – unexpected guests included.
Whether it's an intimate Friday night in for two (featuring roast lobster with butter), lazy weekend breakfast, or a classic Sunday family roast (roast pork shoulder with mustard fruits and aged balsamic vinaigrette), these easy and approachable recipes make dining in at home an enjoyable experience to be shared and savoured with your loved ones.
For the fun, casual foodie
What Katie Ate; At the Weekend – Katie Quinn Davies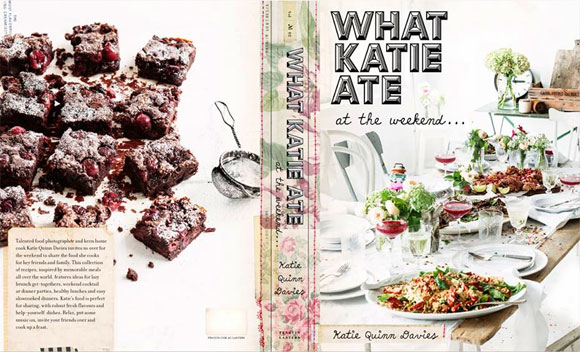 Menu example: Buffalo inspired wings with blue cheese mayo.
The second cookbook of very talented food blogger and photographer Katie Quinn Davies, What Katie Ate is a light, bright cookbook full of fun flavours. All about the joy of eating, sharing and creating the perfect plate to share with your dearest, this delightful hardback is a staple for the kitchen, resulting in a feast of decadent homemade goods that look as good as they taste. Inspired by Katie's travels around Tokyo, the US, Italy, London, Ireland and around Australia, the recipes are infused with international influence, perfect for a global gastronomic feast.
It goes without saying that the photography in this book alone is reason enough to purchase, but try your hand at the likes of spiced apple and salted butterscotch pavlova – we guarantee that what Katie eats on the weekend will take you through every day of the week with ease.