Tangalooma Island Resort's whale watching season has officially begun, with a record number of 33,000 Humpback whales expected to navigate the waters of Moreton Island.
For the third year running, Tangalooma Island Resort is partnering with The Kid's Cancer Project to donate $5 for every whale sighted from the Tangalooma Jet during the 2018 season.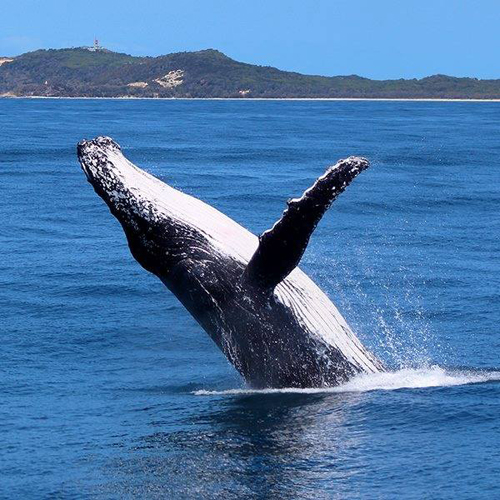 Day trippers can choose from three different first-rate whale watching cruise packages, available daily, starting from just $129 per adult and $89 per child.* All packages include lunch and access to a complimentary 'happy snap' digital image, plus all of the whale watching cruises come with a whale sighting guarantee; if no whales are spotted on your cruise, you will get your money back or a free return cruise. For more information or to book visit here.
Eco Centre and Dolphin Care Manager of the Resort, Sue Hassard says the five-month migration will be a major drawcard for Brisbane residents and visitors alike, all eager to spot these ocean giants surface just metres from the vessel.
"We're expecting over 16,000 guests to board one of the 100 whale watching cruises we'll run this year. It'll be our biggest and best season yet!" Ms Hassard said.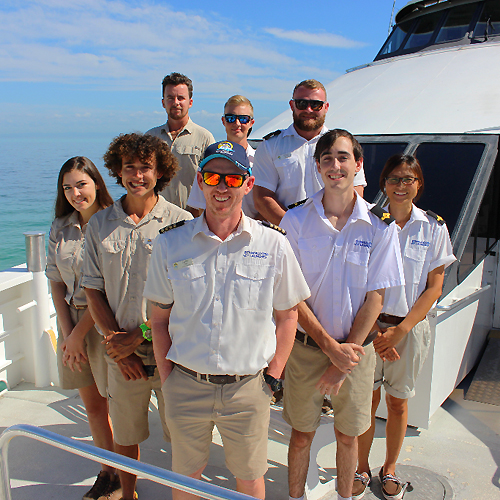 Say Hello to the Tangalooma Whale Watch boat crew, Jamin (Master), Sam, Misa, Matt, Jayden and Eco Rangers James, Jess and Brendan. Photo: Facebook.
Tangalooma Island Resort operates the closest whale watching experience in Brisbane, with the scenic cruises departing daily from the Brisbane River.
"What really sets us apart is that day trippers can escape the city and experience whale watching in three different ways, by boat, by land and by air, without having to travel outside of their backyard.
"Our 4WD tours up to Cape Moreton and Helicopter joy flights around the island provide two other unique vantage points for spotting these majestic creatures.
"Tangalooma is also the only location where you can watch whales and feed wild dolphins all on the same day."
Tangalooma Island Resort pioneered whale watching tours in 1987 and has now grown to become Australia's most experienced whale watching operator.
"Our whale watching crew has over 100 years' experience combined, which is something really unique to us.
"Every time we run a tour, guests always marvel at the real-time facts and insightful commentary our Eco Rangers provide, on these majestic marine mammals. It really completes the experience."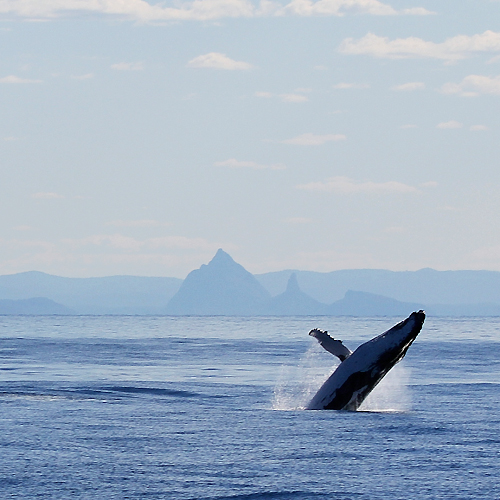 Tangalooma Island Resort's whale watching season will run from June to October 2018, with cruises aboard Australia's largest dedicated whale watching vessel – the Tangalooma Jet.
This 40-metre high speed catamaran is equipped to move over 380 guests, however in the interests of providing the regions best whale watching experience, numbers are capped at 180 guests. This means all guests have 360-degree views of every fin, breach and spy hop, and extra room and stability only a large vessel provides.
Read our 2017 experience here and stay tuned as we will be jetting out to watch whales ourselves on July 7.