By Leigh O'Connor.
Classic French dishes with a contemporary modernist touch is what Jose Ramirez brings to the table at L'isle de France Terrigal.
Named after the French island of Mauritius, this chic venue boasts expansive ocean views, white-clothed tables, napery and candles for an intimate ambience ideal for a romantic dinner this Wednesday to celebrate Bastille Day
.
With Colombian-born Chef Jose at the helm, dining at
L'isle de France
is like visiting an extension of your home - guests hear, see and feel the staff's passion, commitment and friendliness.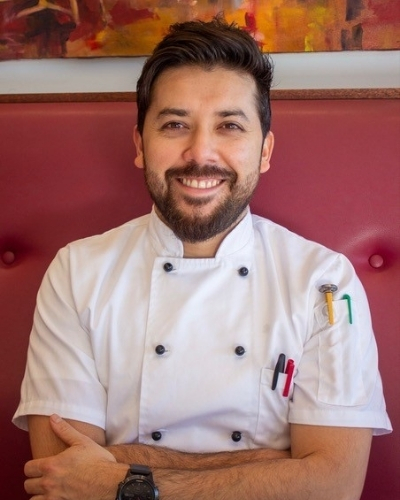 Beginning his gastronomic career at the age of 20 in Caracas, Venezuela, Jose quickly developed a passion for smells, textures and flavours.
"Since I was little, I cooked with my mother and grandmother, who gave me my first cooking advice by emphasising the value of putting love into everything I prepared," he says. "I also remember they always stressed the fundamentals of having good technique, an excellent product and creativity, as this would make me stand out and make a difference."
Moving to Australia six years ago to experience new challenges and immerse himself in our way of life, Jose found his way to the Central Coast where he rediscovered the freedom to create French dishes with his own touch.
"The community spirit of the people on the coast makes me feel I am in my own hometown."
Jose says the last year has shown him the hospitality industry continues to evolve despite the effects of the COVID-19 pandemic.
"Reinventing new ways for our product to reach customers and maintaining contact with them has been essential to overcome the pandemic while the restaurant was closed.
"Re-organising seating arrangements when capacity was reduced, keeping the team together and fully employed was a great achievement by our owner Bernard Mallet. As a Chef, it was necessary to pay extra attention and care to each dish to maintain the safety of the food."
Jose shares his recipe for
Joues de boeuf a la Bourguignon
with us in time for Bastille Day, best enjoyed with a glass of Pinot Noir from Bourgogne. An ideal Winter warmer, the dish was awarded the most representative of French cuisine in a survey by Patrimoine Culimaire in France.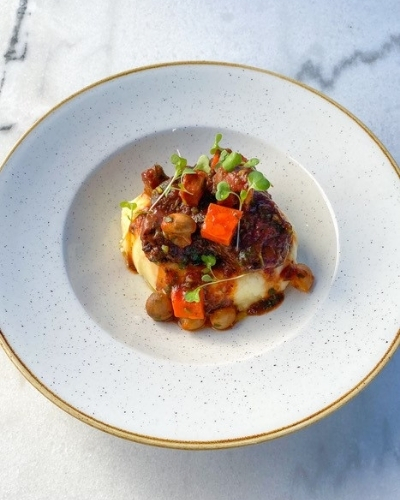 At L'isle de France, Jose serves more than 150 portions of beef cheeks in red wine sauce every week, making the recipe a staple on the restaurant's menu; alongside other mains like confit of duck leg and slow-cooked lamb ragu pappardelle.
We are sure Jose will be delighting guests with new creations full of flavour and aroma for many years to come. Bon appetit!