Heading down to festivale and not sure of your game plan? Well let us suggest a few targets on the stallholder map.
For those that are looking for an early lunch, head to Josef Chromy restaurant and mini cellar door, with a pork belly baguette in hand and a Riesling in the other, you're sure to start off the day just perfectly.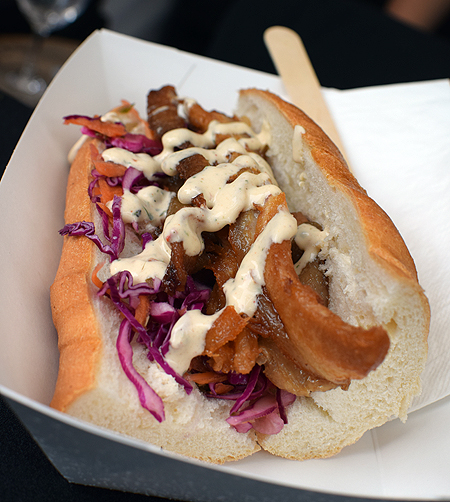 Pork Belly Baguette - Josef Chromy.
If you're interested in masterclasses, they have unfortunately sold out; however the Tamar valley wine route experiences still have a few tickets left, be sure to check out 'truly sinful,' a paring of handmade chocolate and Tasmanian stickies. See www.ticketbooth.com.au for more information.
After the dessert, head on over to PX tapas for a little afternoon snack or early dinner, they're serving up delicious paella as well as roast corn, aioli, chilli and manchego.
To perfectly match with paella or roasted corn, see the team at Goaty Hill Wines and try their award winning Chardonnay, or if you're a sparkling fan the MAIA is just as delicious.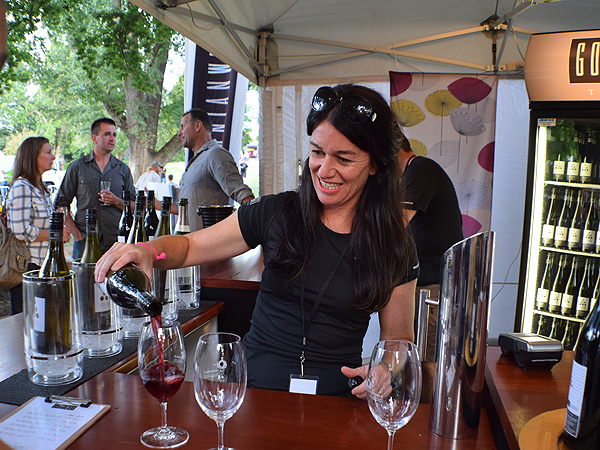 A pour of a Pinot at Goaty Hill Wines by Owner Natasha Nieuwhof.
Make sure you keep your wine glasses as they are $6 each but can be reused at any wine stall.