By Leigh O'Connor.
Before you begin, read the Helena Adentro Story.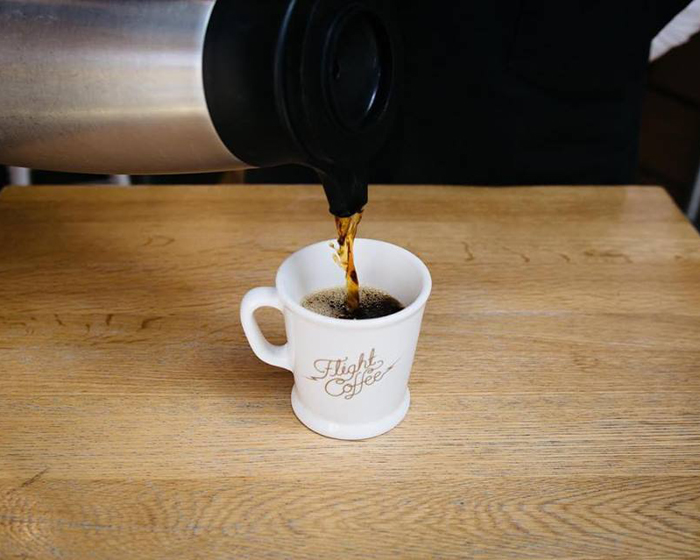 El Fenix Coffee tasted in the Flight Coffee Hanger - tastes like red apple, cherry and brown sugar. Photo: Flight Coffee, Facebook.
Coffee is closely tied to the history and tradition of Colombia and its production needs to be preserved as a reliable form of livelihood for local farmers.
In humble beginnings seven years ago, Jade Gosling and Alejandro Fajardo (of Helena Adentro) joined forces with New Zealand roastery Flight Coffee to embark on a project to transform a commodity producing coffee farm in Quindio, Colombia, into one which cultivated delicious and interesting specialty blends.
"Our goal was to improve the quality of coffee produced, commercialise it directly and command competitive prices for those who produced it, Jade explains.
"As it was a long-term project, we needed to find something in the meantime as a form of income, which is how our restaurant Helena Adentro came to be."
Jade and Alej met in Australia while studying and with dreams of owning a restaurant of their own, returned to Alej's native Colombia to pursue new opportunities. Now they, along with business partner Helena Sarria, own a nationally-awarded restaurant and are working to build a community wet mill for coffee production in the region.
"Our first project was Helena Coffee based on the Santa Helena farm, where we teamed with Alejandro's brother Miguel and the guys from Flight Coffee. The project's vision was to transform the family farm into a veritable haven for coffee roasters, who would have access to some of the best specialty coffees Colombia could offer.
"That farm is no longer, but we have been lucky enough to continue this philosophy and work alongside the Flight Coffee team."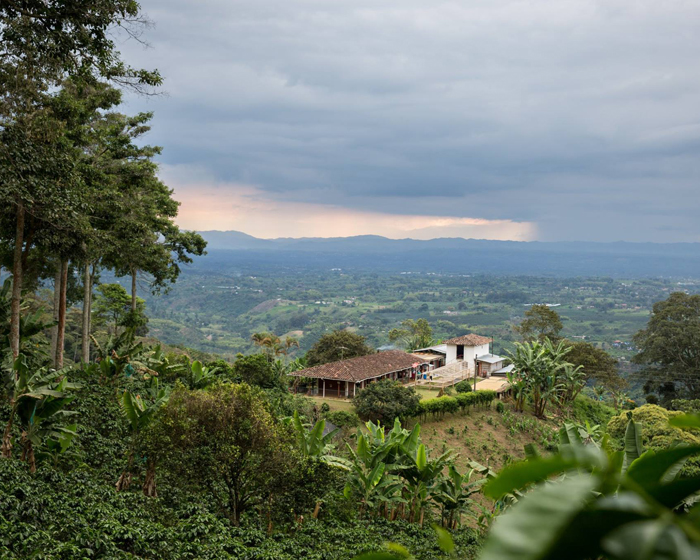 The El Fenix Farm. Photo: Raw Material, Facebook.
Last year, they began a new project at a farm in nearby Calarca called El Fenix and when this community wet mill launched on Kickstarter, it was quickly supported by almost 400 backers from coffee lovers worldwide.
"The funds from this campaign allowed us to begin building the wet mill immediately and the project is now fully under way, she says.
"Our aim is to provide access to quality improving resources to farmers in the region. By selling their coffee and processing it at the El Fenix mill, local families will earn a fixed income for their produce – the price for which increases the higher the quality of the coffee becomes."
Jade says this access to infrastructure, incentives and a stable market gives producers an opportunity to tap into a competitive specialty market, which may not have been a possibility before.
"The Fenix farm is in a fast-paced state of flux as construction continues on the project. We have a small supply of coffee in production, as large portions of the farm have been replanted with different varieties, which will take a few years to develop and eventually produce fruit that will give us those all-important coffee beans.
"We predict to see our first main harvest in 2020."
Flight Coffee has grown enormously since their working relationship began and in the past few years, the business has branched out into a separate entity – Raw Material – which focusses on the production of quality green coffee as well as sustainable trade, with projects in Colombia, Rwanda and Myanmar.
"What is great is that Raw Material has teamed up with producers Colombia-wide and coffee from these farms is available all year round, Jade says.
"Their most recent project involves local mill Invercafe, which will allow the same philosophy we are building at El Fenix to reach other coffee communities in the region."
El Fenix will eventually produce a diverse range and variety of coffee. As a community hub, coffee will be processed from neighbouring farms, meaning the beans available will vary from season to season.
"Some of these coffees will be blended to create a profile representing the region, while other rarer varieties will be processed separately to become micro lots from local producers."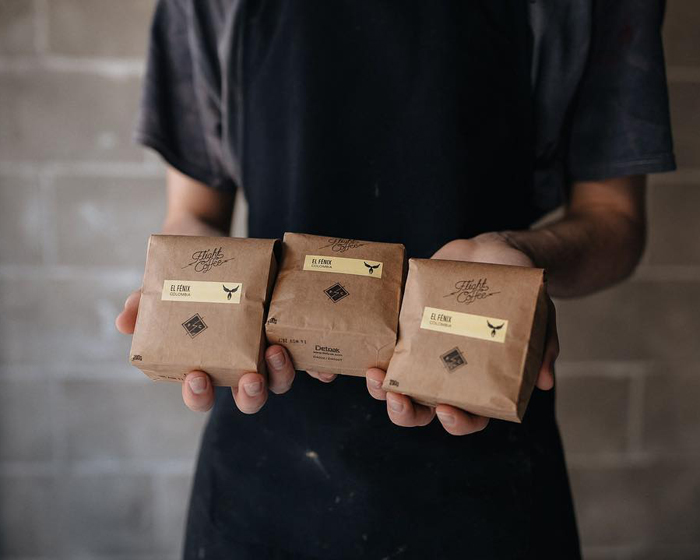 El Fenix Coffee at Flight Coffee. Photo: Holm Coffee, Facebook.

Jade says tastes and flavours of coffee can alter dramatically due to several factors, such as the altitude it is grown at, the soil and processes employed once it has been picked. Presently El Fenix produces its own specialty varieties such as Pink Bourbons, Geshas, Tabis, Mokas and Wush Wush.
"Each year we will experiment with different farming techniques, processing methods, levels of fermentation and soil variances to see how we can improve the quality of the coffee we produce. Our knowledge will be available to local producers as well, meaning we can share a common goal of improved quality, great tasting coffee and ever-increasing returns."
Jade and Alej believe this project can act as a viable and replicable model for more community wet mills to be built around Colombia.
"The model we are proposing is simple – providing a fixed price market to farmers that improves with quality, will give them and their communities the opportunity to invest in infrastructure to return an even higher fixed income in the future."
With visionary businesses such as these, the future of Colombian coffee production seems likely to continue down the generations for many years to come.