By Leigh O'Connor.
Pumping out quirky menu ideas and running Dungeons and Dragons groups keeps
Arrana
Chef Daniel Cabban at the top of his game.
Executive Chef at this 15-hatted restaurant on Macquarie Road in Springwood, Daniel grew up in Sydney focused on art and convinced he wanted to become a games designer.
"I was creative as a kid and focused on art but also always enjoyed cooking and creating dishes at home," he tells AGFG. "I was convinced to wanted to become a games designer so I enrolled in university to do a degree in computer science, however found my jobs in hospitality more enjoyable and it all started from there."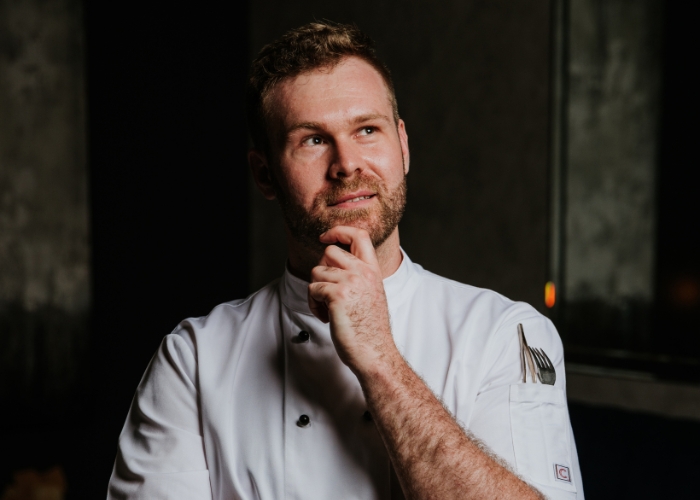 Under the tutelage of Como original owner Grant Farrant, who retained a Chef's Hat for more than 10 years, Daniel learnt a respect for the integrity of each ingredient and a commitment to showcasing brilliant flavours.
"I then took my skills to world-class resort Qualia located on Hamilton Island and worked with Executive Chef Mark Jensen and Head Chef Ryan Locke at the resort's premier restaurant Pebble Beach.
"I also worked alongside several world-renowned Chefs when they made guest appearances on the island."
After travelling overseas to pick up inspiration and culinary knowledge, Daniel returned to the Blue Mountains to open Arrana in October 2020.
Obsessive about the science behind cooking and teaching that to the next generation, he says Chefs need to know details like what happens when you knead bread, why did your custard split and how molecules form when tempering chocolate.
"I love how this industry gives you the ability express raw creativity in the form of beauty and flavour with people who share your passion and push you to aim higher."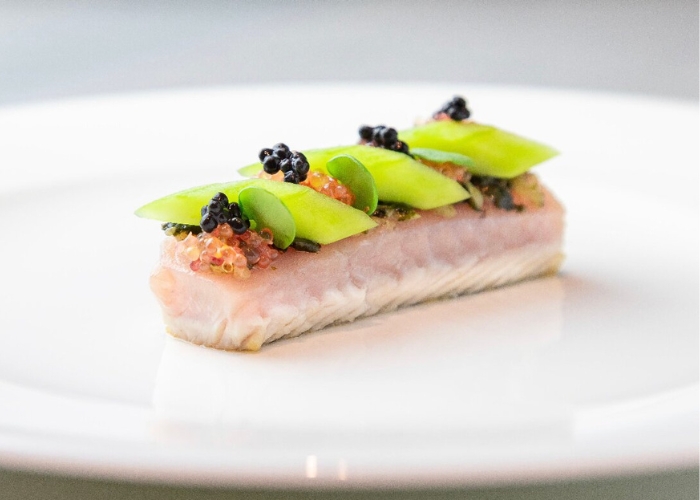 With a nori dressing and herring caviar, this is a dish that will wow when it arrives at the table – as pretty on the plate as the palate.
As for the future, Daniel says he will be enjoying good food and drink with great company and still pumping out quirky menu ideas.