National Fritters Day on Wednesday, December 2 allows for no frittering away of time – make haste and get these morsels while they are hot!
Fritters come in a variety of forms, from morsels dipped in flavourful batters to bits of dough stuffed, or filled with delicious surprises. All are deep-fried and served with dips, drips or dustings of seasonings, sweets and sauces.
Found in cuisines all around the world, fritters are believed to have first been consumed by ancient Romans, who then introduced them to Europe.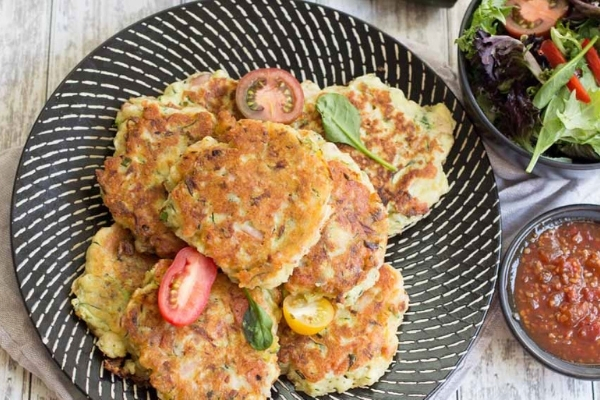 These gluten-free
ham, zucchini and ricotta fritters
from
My Kitchen Stories
are easy and make a great breakfast or brunch. The addition of ricotta makes them soft and creamy in the middle; they are ideal to serve with a salad, some tomato chutney, or even better beetroot jam.
The best thing is you can make the mixture a day ahead and cook them when you like – you can breakfast all ready to go in the fridge when you wake up!